Issue 36 of Love Patchwork & Quilting should be hitting news stands any day now and I've been lucky enough to contribute another quilt to this awesome magazine!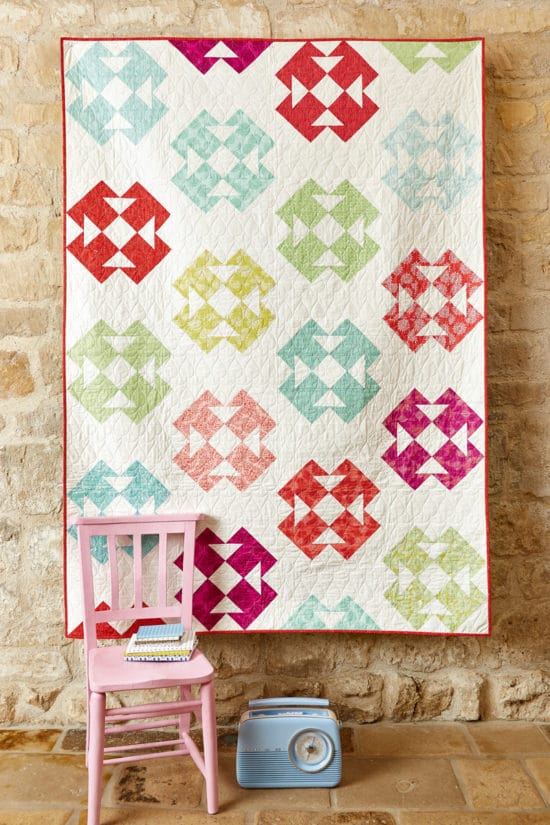 The Summer Scoop quilt was made with Kate Spain's Canyon fabric a few months ago and sent on its merry way over the ocean to the Love Patchwork office where they took the fabulous picture above.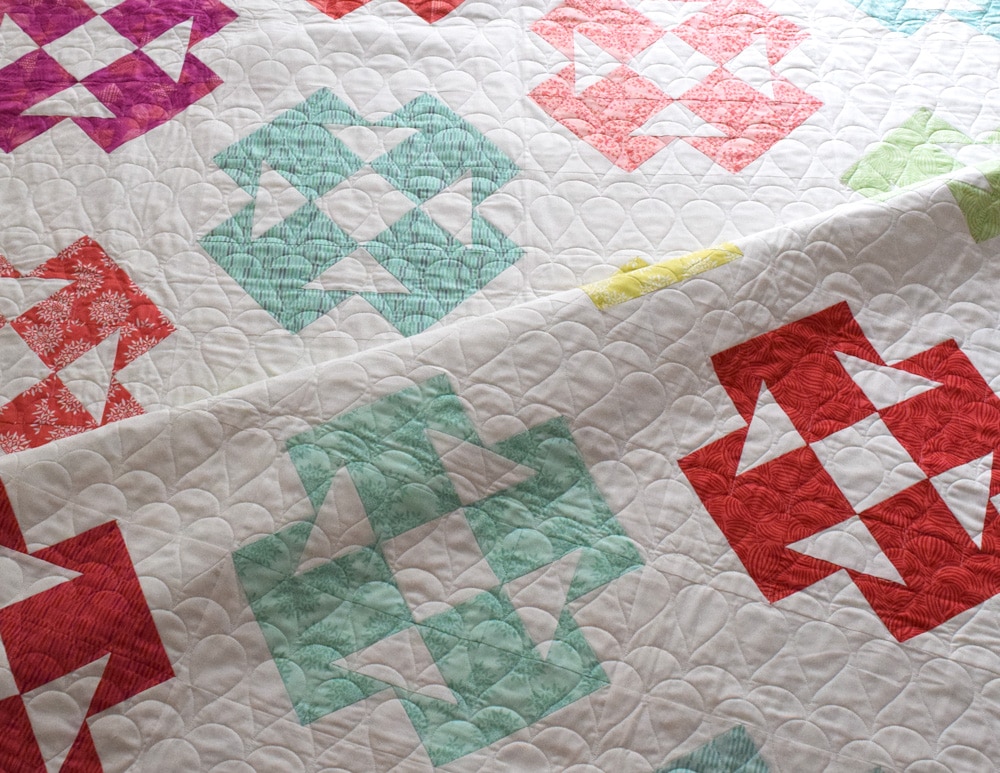 Summer Scoop is such a bright fun quilt made with just one block.  The colours remind me of perfect summer days eating yummy ice-cream (which is lucky because its winter over here in Australia and its freezing!)
Summer Scoop was quilted by Diane with this cute tear drop shape quilting design.   I love simple quilting designs and I think this one could well be my new favourite!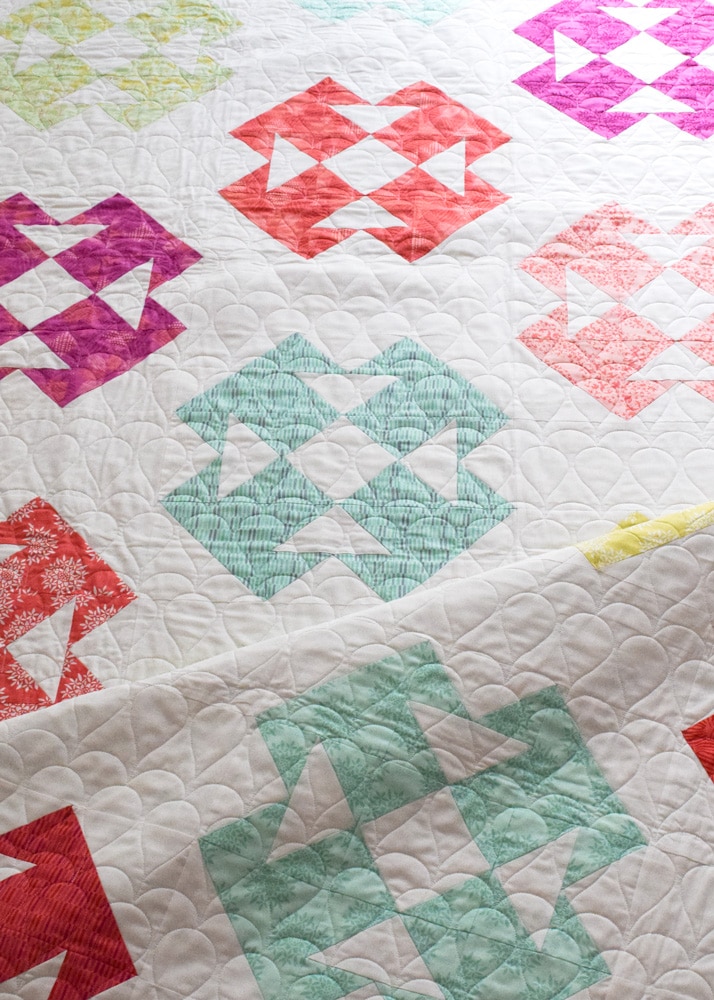 Issue 36 also includes a pattern to make these two pillow covers (or minis!) which can be whipped out in a couple of hours.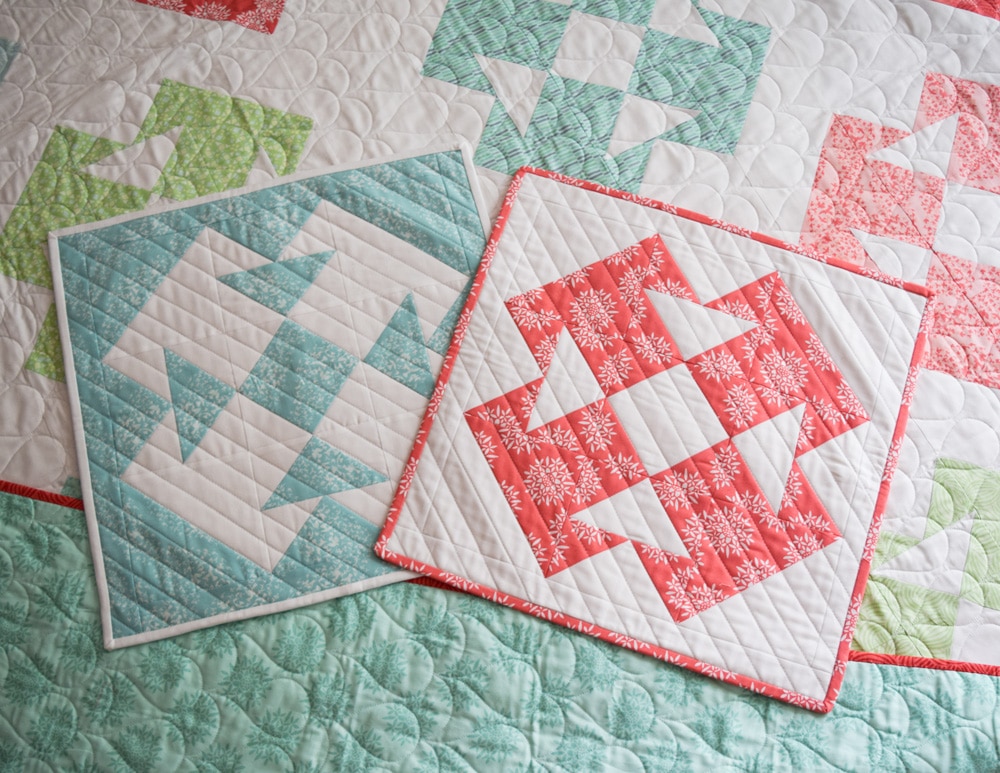 It's filled with awesome projects by so many amazing designers and also includes a fun charm square block booklet as a bonus.   Keep an eye out for it so you don't miss out.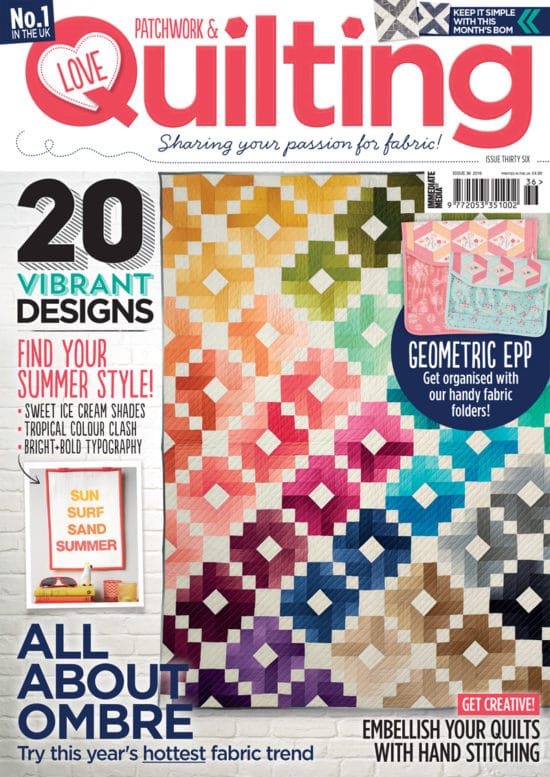 Happy quilting,