The season of giving is just around the corner and thanks to Australia's (and my own) favourite Liberty Courtiers, Ava & Neve, I have a tutorial to share today for these cute little Liberty Gift tags.     They're quick to make and just perfect for any small pieces of Liberty Tana Lawn you have on hand.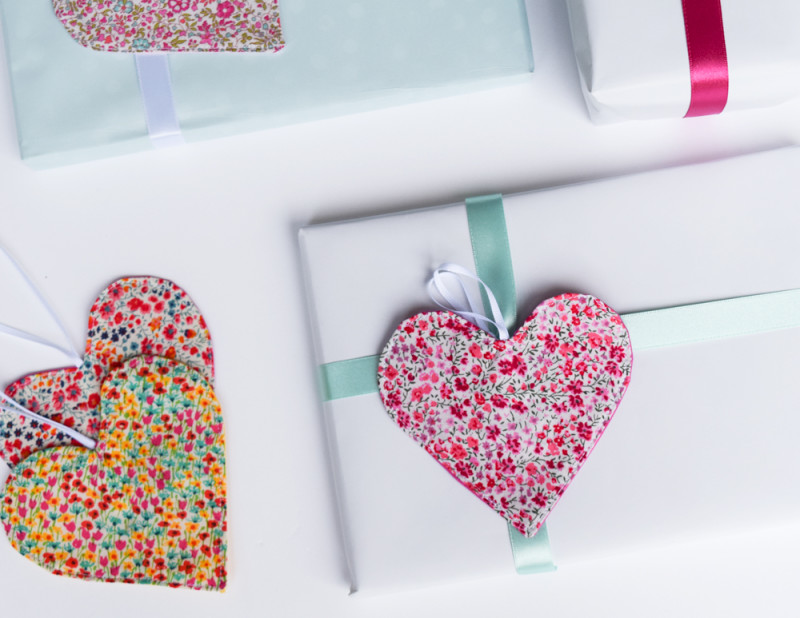 Here's what you will need to make one (trust me though, you will want to make more!):-
5″ square of Liberty Tana Lawn
5″ square of coordinating solid fabric
lightweight fusible interfacing
embroidery thread
1/8″ wide ribbon (10″-11″ length is perfect)
Template plastic
Trace the heart shape on to template plastic.  Use the plastic template to mark the heart shape on to the wrong side of the Liberty Tana Lawn, coordinating solid fabric and the lightweight fusible interfacing.   Cut all 3 heart shapes out.
With a pencil lightly trace the desired message on to the right side of the solid fabric and then use a hot dry iron to fuse the interfacing to the wrong side of the solid fabric.
Using 2 strands of embroidery thread  stitch the message on to the solid fabric.  I used an outline stitch but you can use whatever stitch suits.
Place the solid fabric right side up on your cutting mat so you can see the message.   Pin both ends of the ribbon to the top of the heart shape as shown.
Wrap the loose end of the ribbon around a few times and secure in place with a pin.   This is just going to hold it out of the way while you sew the gift tag together.
Place the Liberty Tana Lawn heart right side down on top of the solid fabric and pin in place.
Sew 1/4″ around the the heart shape leaving a gap on one of the long sides (HINT: the side with your pin head so it's easy to take out).  
Snip around the curved edges at the top of the heart then turn right side out.  Press making sure the open edge seams are inside the heart.
Top stitch around the heart to close.
Quick, easy and… they double as a pretty cute Christmas Tree ornament!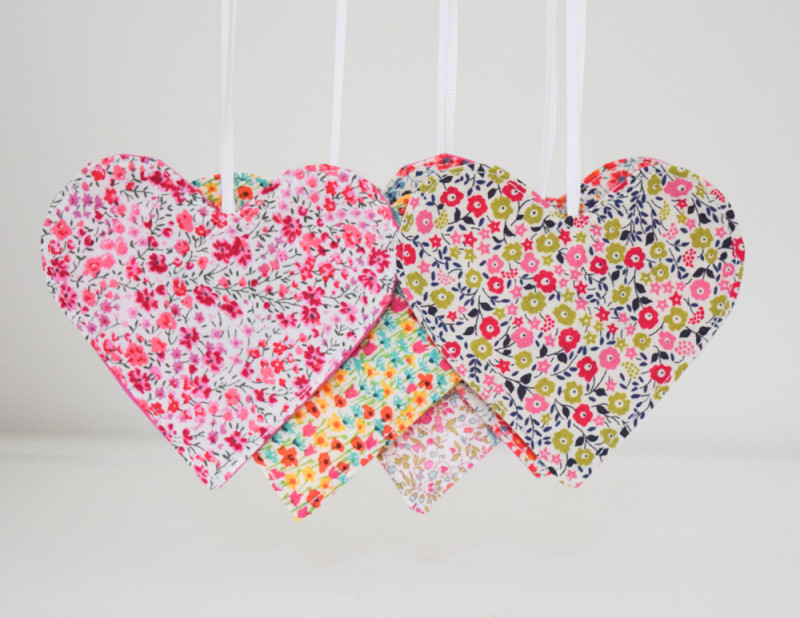 Pretty cute little gift tags though and one I'm sure your friends and family would love!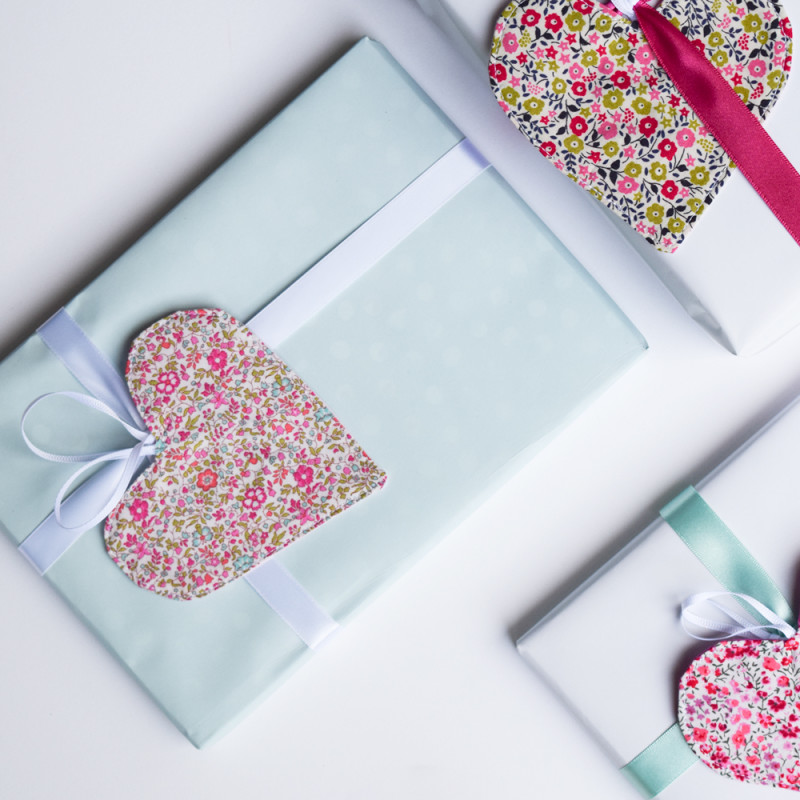 If you have any questions at all about this tutorial please don't hesitate to flick me an email.   Happy to help if you need anything cleared up.