Things have been a little crazy around here lately.  Jenny Janome and I have been separated for the last couple of weeks but were reunited over the weekend.   Yay!   There is just something about the hum of the sewing machine that I find soothing and relaxing, I definitely missed it and was grateful to have a project ready to start on the weekend.
My lovely friend Samantha Olsen and a couple of other completely fabulous Instagram peeps (Holly & Denise) had recently organised a sew-along for one of Camille Roskelley's latest patterns, the Lollie Quilt.  It's the sweetest little quilt and just perfect for a quick and easy project to get me sewing again.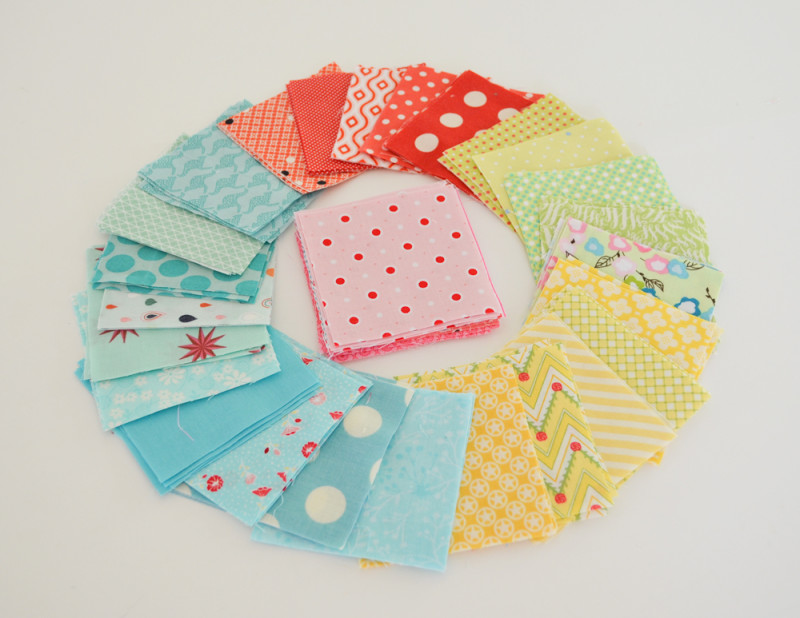 Rather than use a layer cake I took a dive into my new fabric scrap storage system and managed to pull out all but the pink with red spots in the middle of the picture.    It looks happy and fun don't you think?  I'm hoping that theme will carry through when the blocks come together into the quilt top.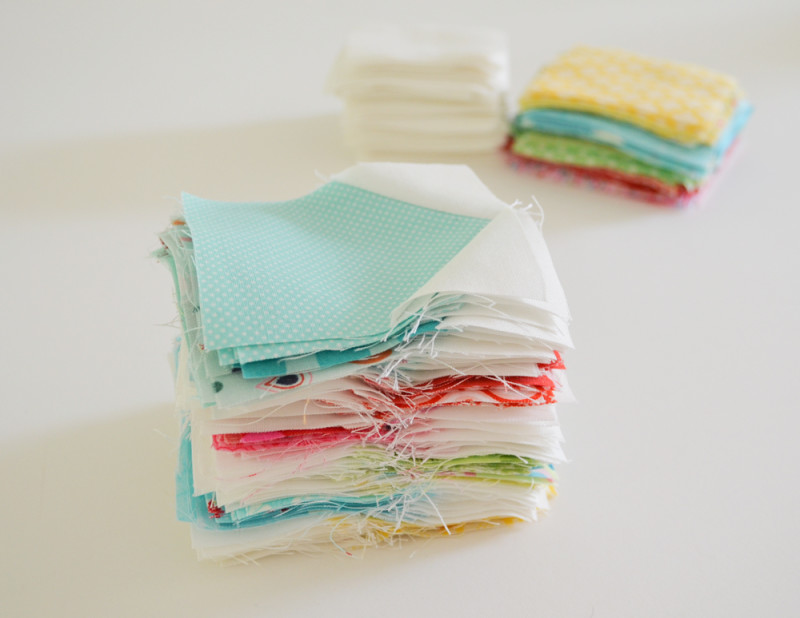 I do enjoy sewing teeny pieces but am usually pretty messy when I sew.   Believe me when I say that it was a small miracle I managed to keep this stack of star points neat and tidy so I could get a picture.   If you follow me on Instagram you'll have seen that I've always wanted to do a 'stack' photo, I'm not sure it's the best stack in the world but I'm happy I was finally able to do one -:)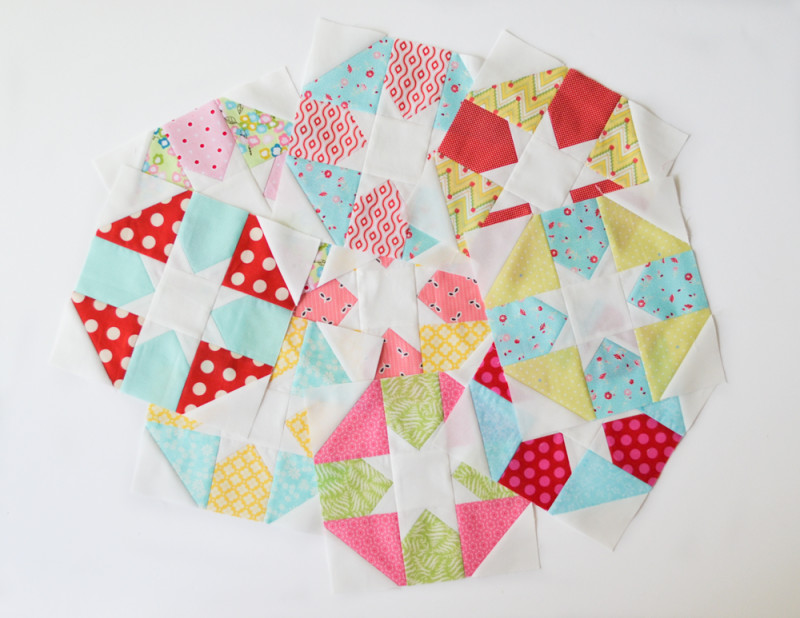 I've managed to start sewing the blocks together today and tonight, I'm hoping to finish most of the top off.   Wish me luck!