We're about half way through the Sweet Stars Sewalong so I thought it would be a good idea to check in with everyone sewing along.   Have you been keeping up with the blogger posts?  Just in case you missed them here's a recap…
If this is the first time you've heard about the Sweet Stars Sewalong you can click here or at the link in the menu at the top of the page to check out all the details.
Amy Diary of a Quilter has shared some excellent tips about choosing fabrics for a quilt.   Check out Amy's post for a raft of information about using precuts and working with colour, scale and more…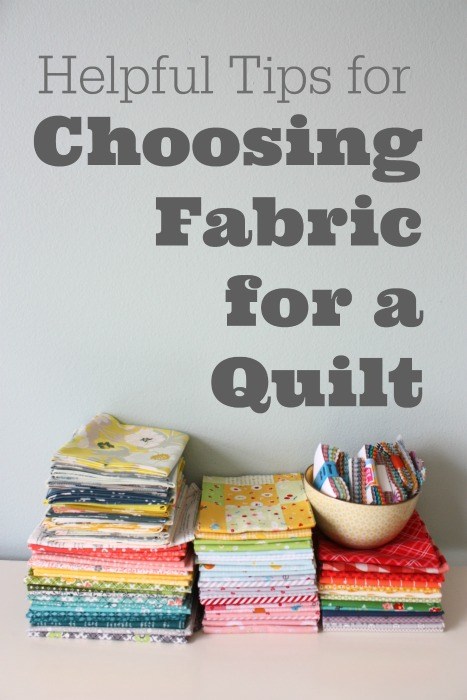 Christine from Stitching Revival's blog post was all about sewing accurately.   And the best bit…. it's a trick that is easy to do and makes a huge difference to sewing quilts!   Check out Christine's post for tips about nesting seams and pinning!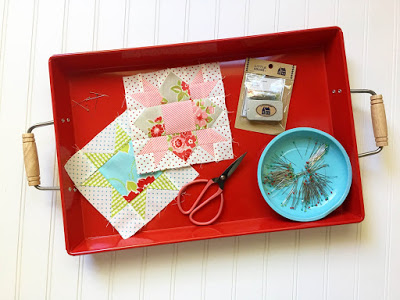 Next up Kirsty from Bonjour Quilts showed us how to make Half Square Triangles 8 at a time.   I love the method Kirsty shares in her blog post and will definitely be giving it a go.    It sure makes sewing the Weathervane blocks a lot quicker!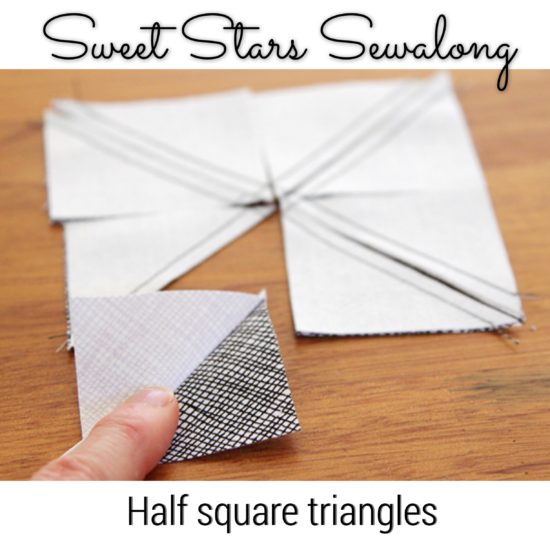 On Monday this week Kimberly from The Fat Quarter Shop posted about making the Sawtooth Star blocks.   Kimberly's tips are fabulous and she has some additional tricks you can use to help with accuracy.   Check out her blog post if you haven't already!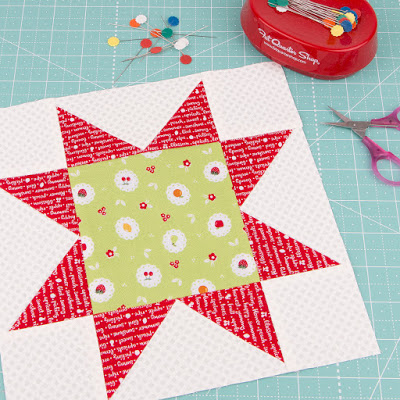 Don't forget that the Fat Quarter Shop has Quilt Kits and Backing Sets available if you'd like your quilt to look like the one I made.   They also have yardage available for each of the beautiful prints in Sedef's Sweet Orchard collection.
And finally, today Sedef from Down Grapevine Lane,  the designer of the Sweet Orchard range and someone I feel very lucky to call a friend is sharing her tricks for accurate piecing and easy corner triangles.    Easy corner triangles are used quite a lot in the Sweet Stars quilt so you won't want to miss Sedef's post!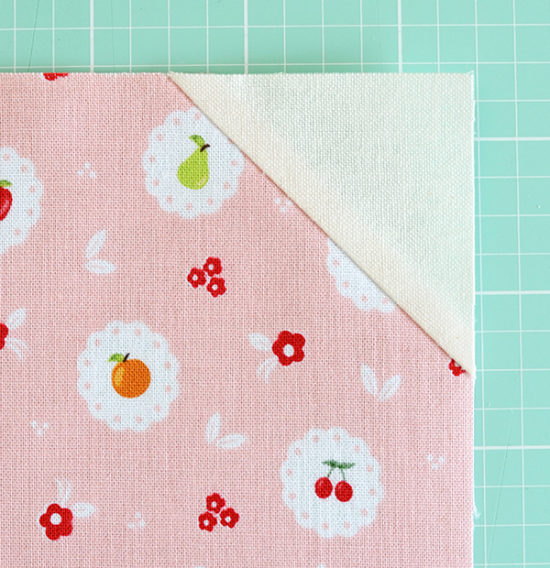 If you're in Australia and prefer to shop locally, check out Fabric Pixie and Fabric Patch, Deanne and Janeene are both really lovely and stock beautiful fabric I know you'll love!
Last but not least, don't forget to share pictures of your progress so far.   You can use the hashtags #sweetstarsquilt and #sweetstarssal on Instagram or, if Instagram isn't your thing, I'd love it if you could send a photo through to my email address shequiltsalot@gmail.com.
Have a great week,