Hello and welcome to my stop on the High Tea Collection Blog Tour.   I'm so happy to be joining so many wonderful bloggers sewing along with the High Tea Party.   What a fun theme for a blog tour and just perfect for Jera Brandvig's debut collection for Lecien.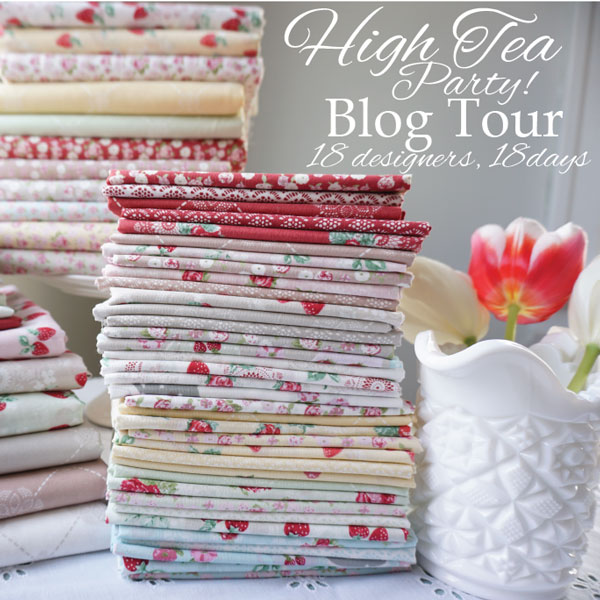 Jera's High Tea fabric is a gorgeous collection reminiscent of fine bone china and all things good and proper.     I'm such a creature of habit and normally choose the same basic 5 or six colours when I buy fabric so its been really lovely and creatively fun to work with this range.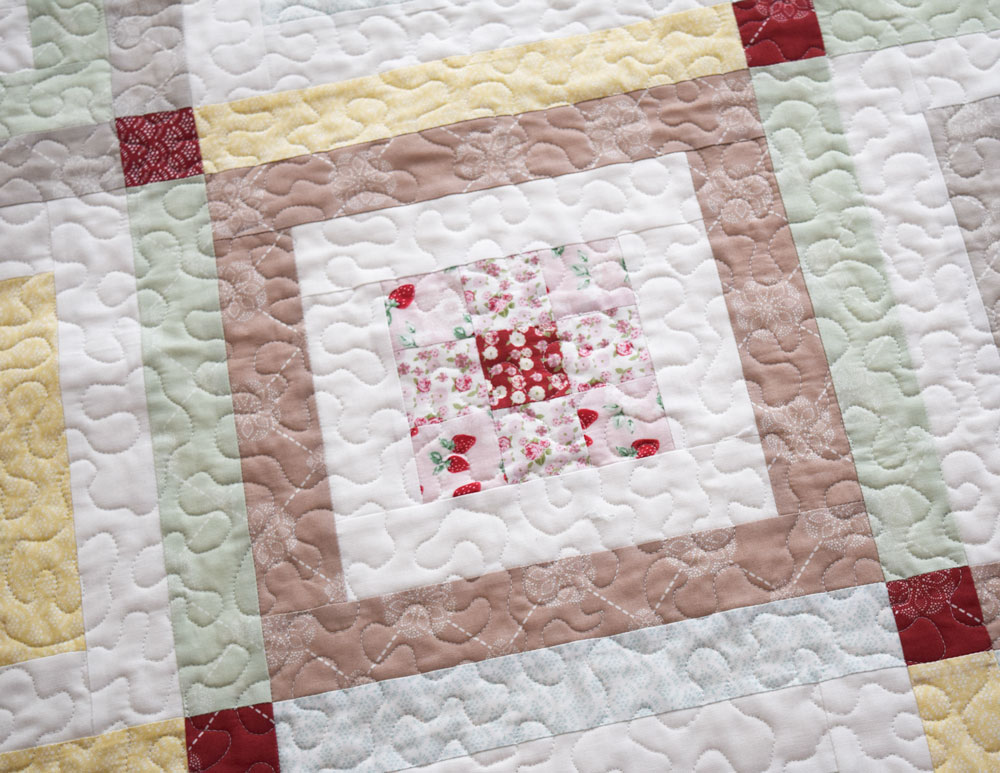 My plan was to make a small table topper for the High Tea Party but when the fabric arrived the idea evolved a little bit and I've ended up with a small quilt that could be used as a table topper or a small baby quilt.   It finishes at 38″ x 38″.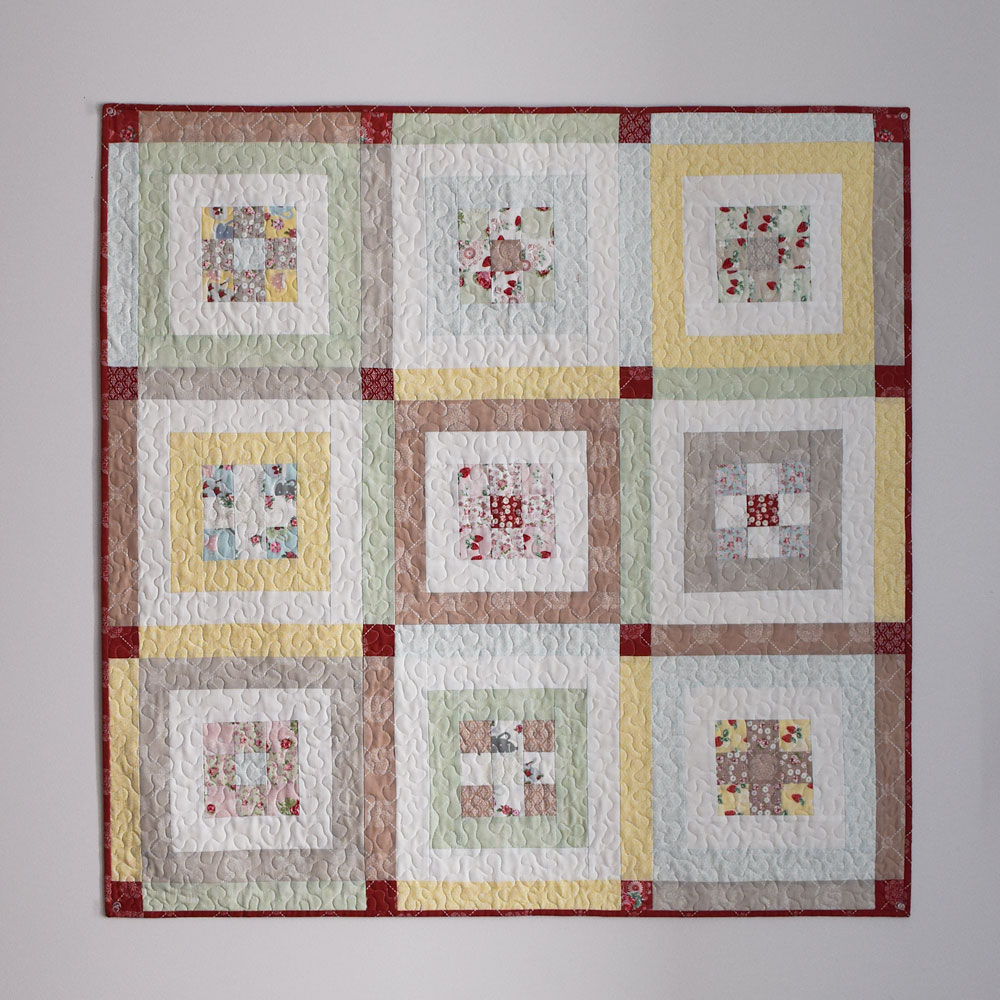 It was a pretty simple little quilt to make and I'm sure you could all work it out yourself but just in case I've popped a very quick tutorial below you can follow along with if you like.     The tutorial will be available right here on my website so you can access it anytime or, if you prefer, you can download a PDF version by clicking here.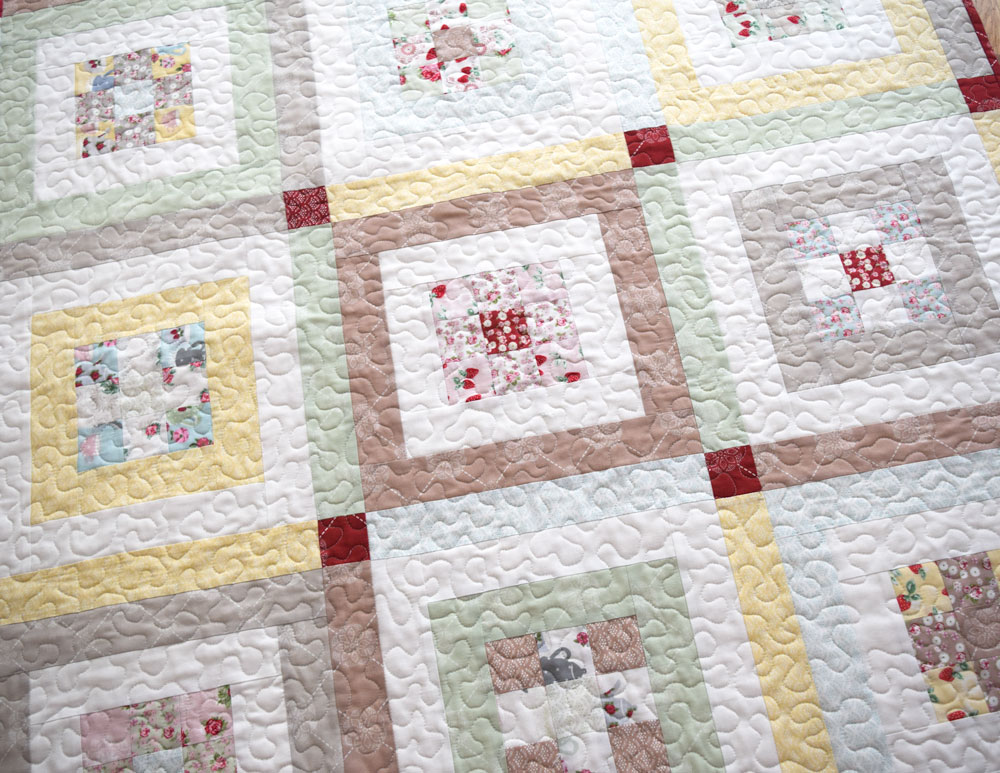 Right… back to the quilt!   I quilted this one myself in a simple meandering design.  There's a few jigs when there should have been a jag but I don't think my rusty skills did too badly.   It certainly was nice to sit and do a little bit of free motion rather than straight line sewing.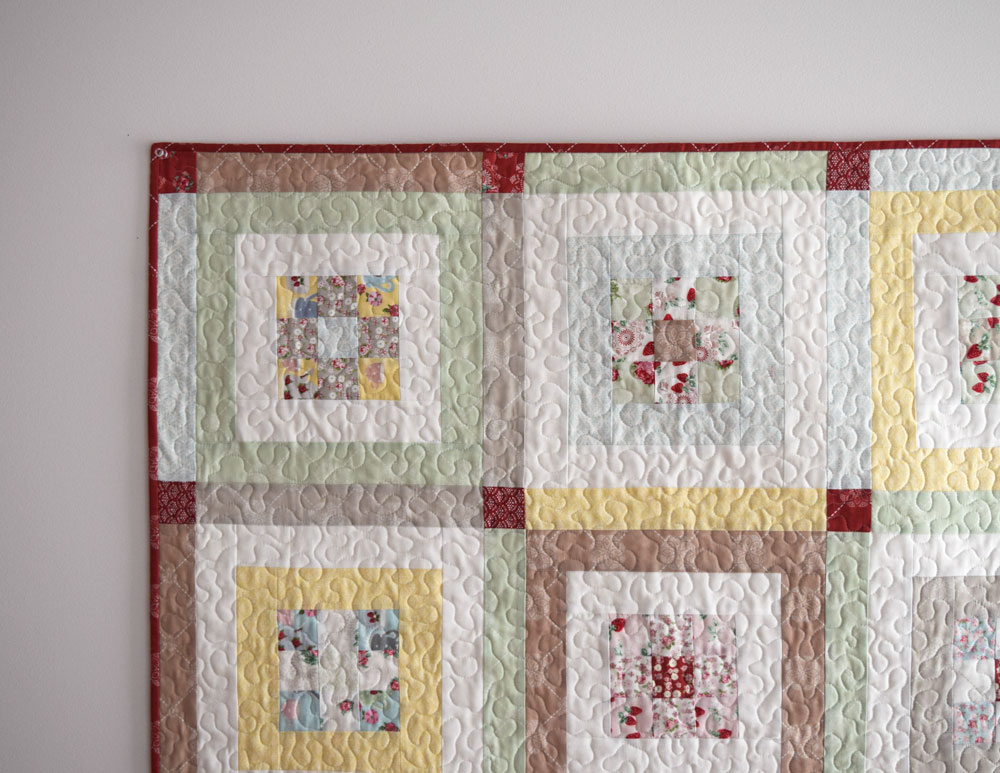 I hope this little quilt gets some inspiration happening for you.   High Tea is such a sweet little collection and it's in stores now so you can grab yourself a little (or a lot!) on your next trip to the quilt shop.
Happy quilting,