Today's the day!   My Gooseberry Star Patch quilt is live on the Moda Bake Shop and I'm just so excited to share it with you all.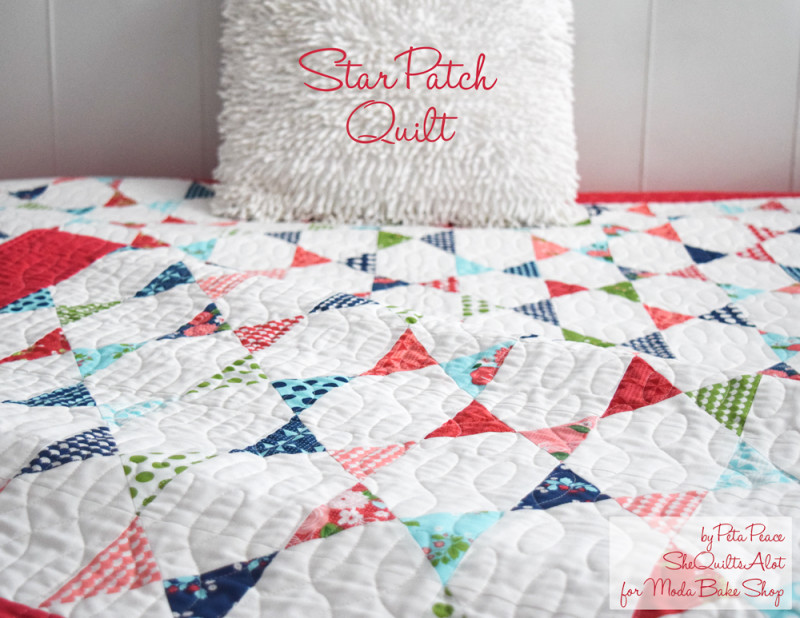 The Gooseberry Star Patch is a layer cake pattern but I thought it would be fun to show you how to use the same design to make a baby size quilt from just 1 charm pack (using only 33 charm squares) and 66 – 4″ squares of background fabric.    But first….more pretty pictures of the quilt!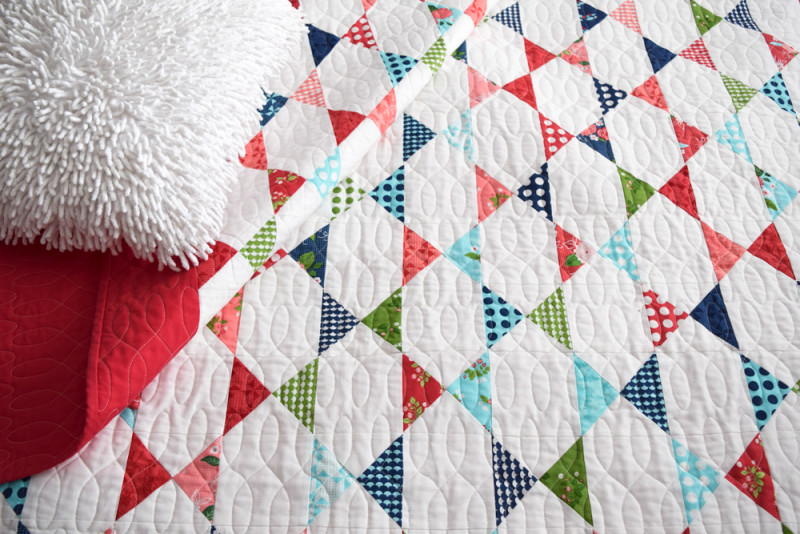 I used Moda Bella Solid (9900-140 Raspberry) on the borders and back of the quilt.  Darlene from Patches Indooroopilly  quilted it for me using this gorgeous loop.   It's one of my favourite quilting designs and, I think, perfect for this quilt.  Thanks Darlene & Sharon.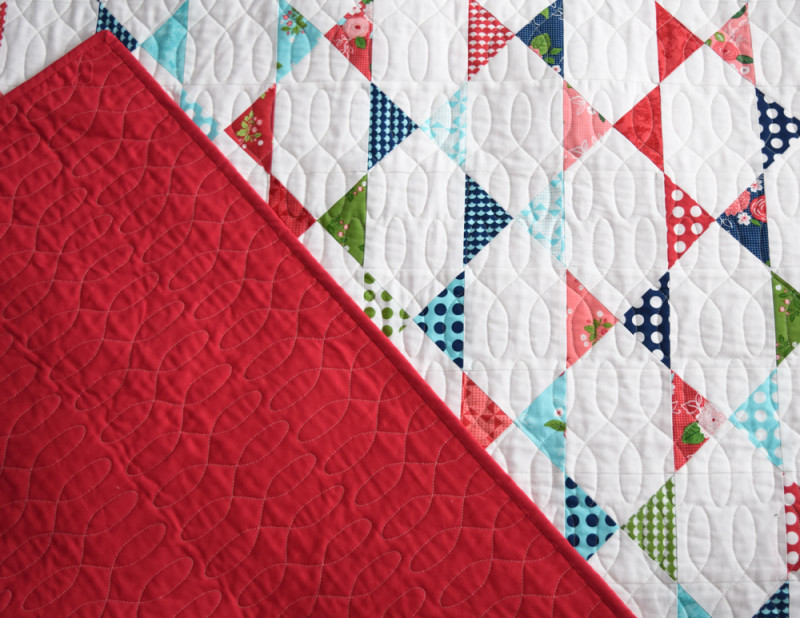 OK, back to the baby size quilt….
The Bake Shop post has all the information you will need to make the 66 quarter square triangles you will need.   Once you've got that done pop back to assemble nine and six patch units as shown here:

Make 4 rows as pictured below: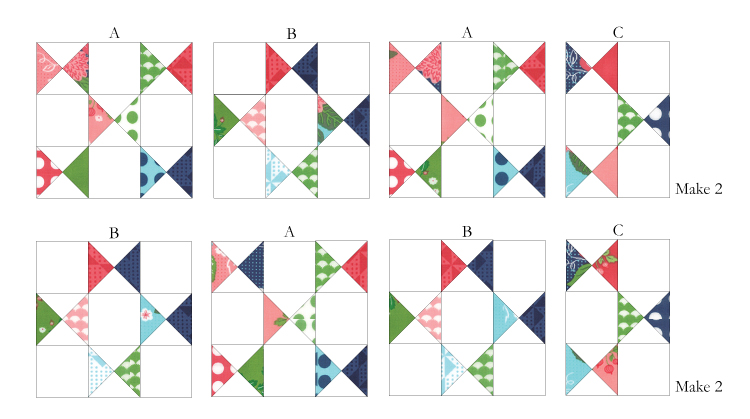 And then join your rows together starting with a B-A-B-C row, then a A-B-A-C row, etc.   The finished top will measure 38.5″ x 38.5″.  You can add borders if you'd like to or, just quilt and bind as is.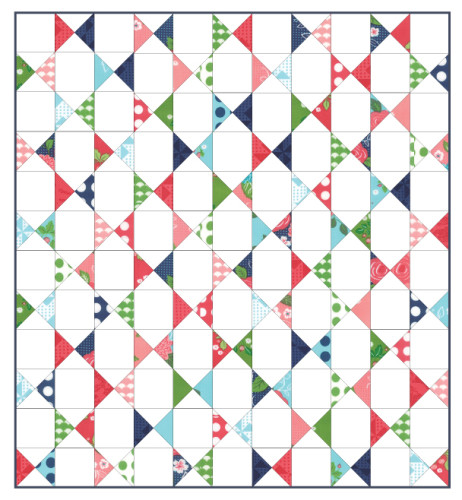 If you run in to any trouble please let me know.  I'm happy to help with any questions you have.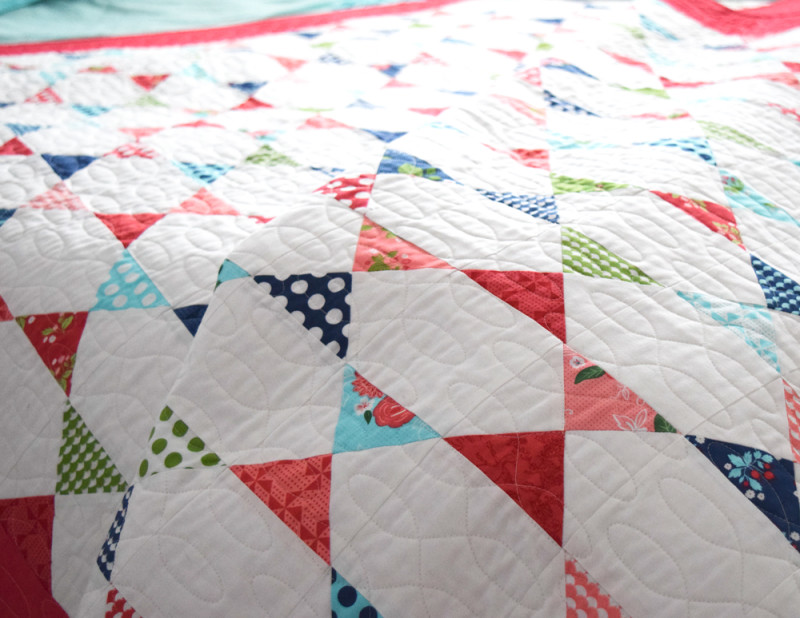 Happy quilting!