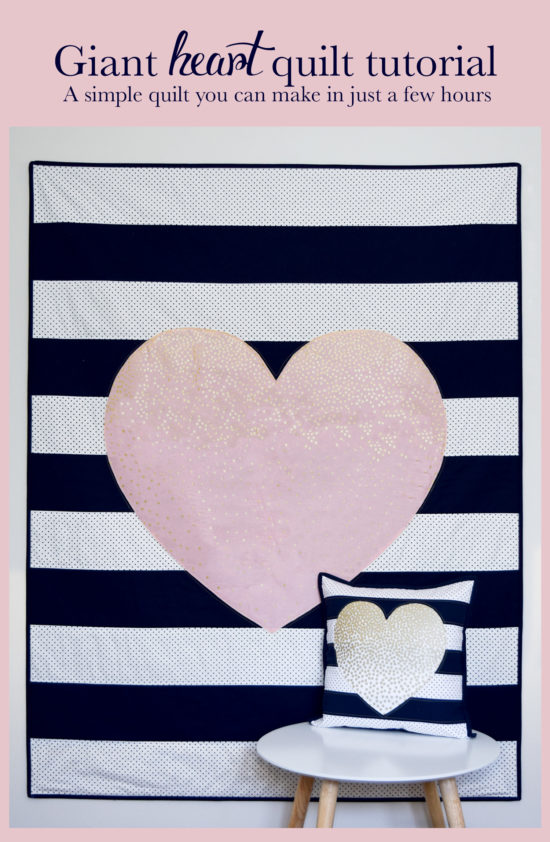 It's February and that means there's lots of love going around so I've popped together a quick quilt tutorial for anyone that's like me and has left Valentine's Day crafting to the last minute.  Of course, it doesn't need to be a Valentine's Day quilt, you can make this at any time!
The Giant Heart Quilt is so simple to make I doubt many of you need a tutorial at all but I've popped one together just in case.    The tutorial will be here any time you need it or, if you prefer, you can download it as a PDF along with the heart shape templates to make the quilt or the matching pillow by clicking on the image below or here.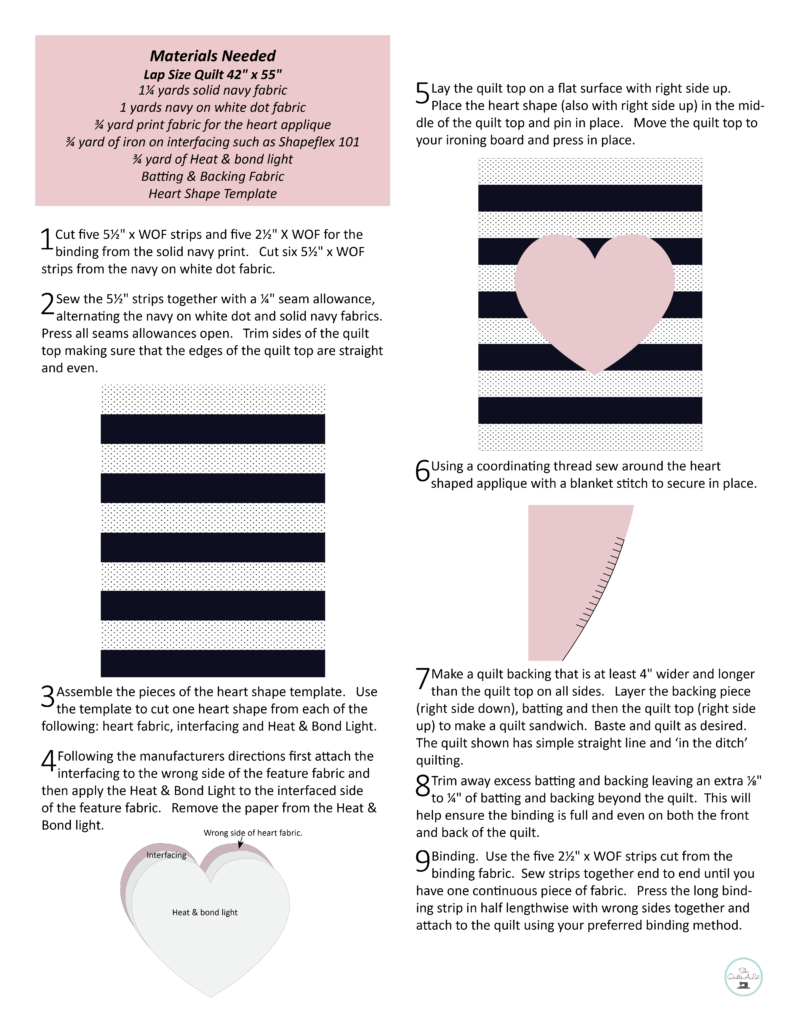 Easy right?   So easy that I figure you might even want to make some smaller versions so I've included the smaller heart shape template in the file along with the larger template.   The smaller heart shape will be perfect to make a pillow….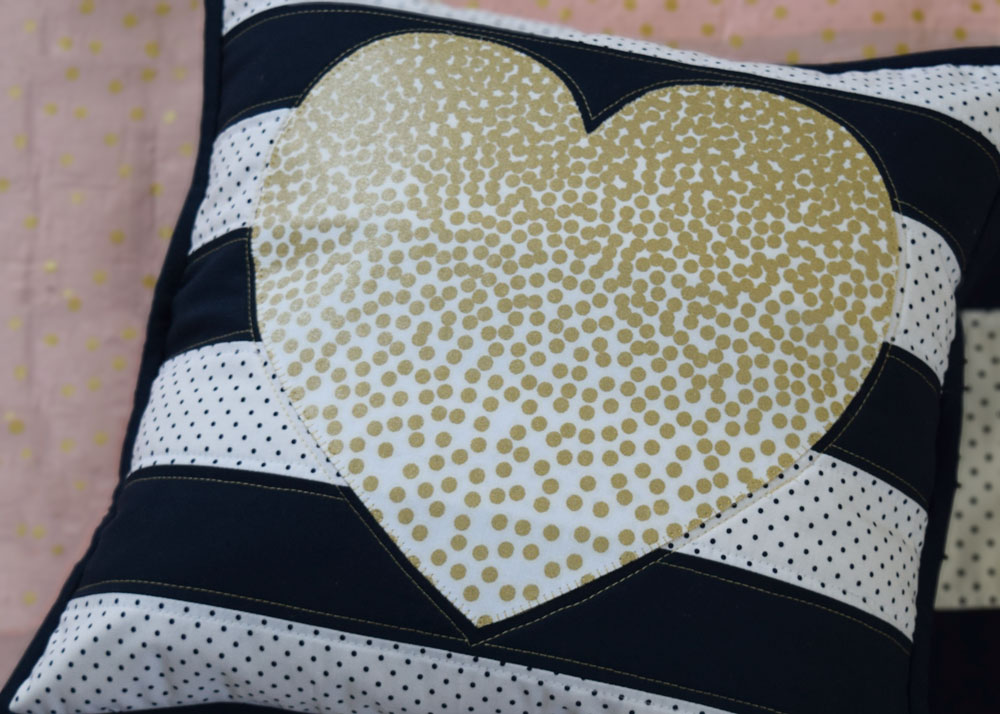 Or a table topper.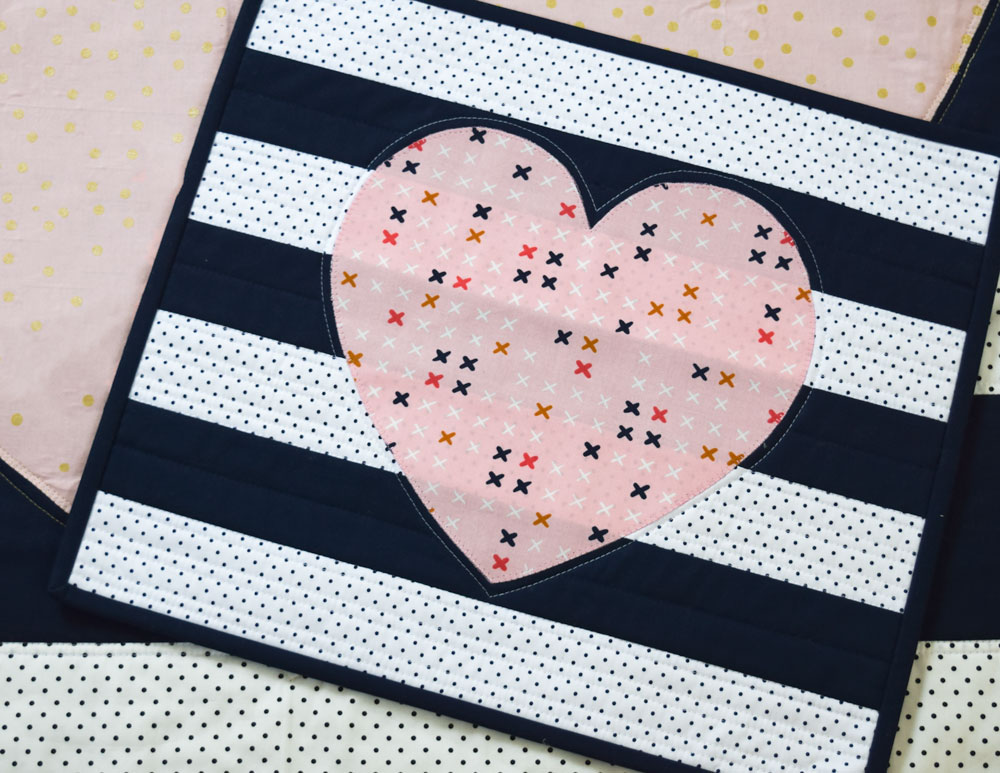 Or anything else you can think of!
Both the pillow and table topper were made with 2 1/2″ strips of fabric.  The pillow finishes as 14″ square and the table topper pictured is 14″ x 16″.    If you'd like to make a lapped zip to finish off the back of your head on over to my Pillow Back Tutorial by clicking here.
Before you head off to raid your stash and dive in to your own Giant Heart quilt just a quick note about the templates.   You'll need A3 or tabloid sized paper to print the three sections of the large template.   I've added lots of marks that will hopefully make matching the pieces up easy for you.  I did try but it was just way too hard having the template on 6 pages and, nearly impossible to get it to line up properly.    Good news though, the smaller template will print perfectly on your home printer.  Yay!
Enjoy!