Ever have one of those ah-ha! moments when you're sewing?   I did recently when I was pressing some flying geese units and it's all because of some 'stuff' my youngest child left sitting on the ironing board.  Flying geese and I have always had a complicated relationship.   I love them because they are so pretty but they bug me because I don't always get them right.   Not any more though!   I'm happy to report that ever since I employed this little trick I'm calling Flipping Flying Geese my geese are perfect. Every single time.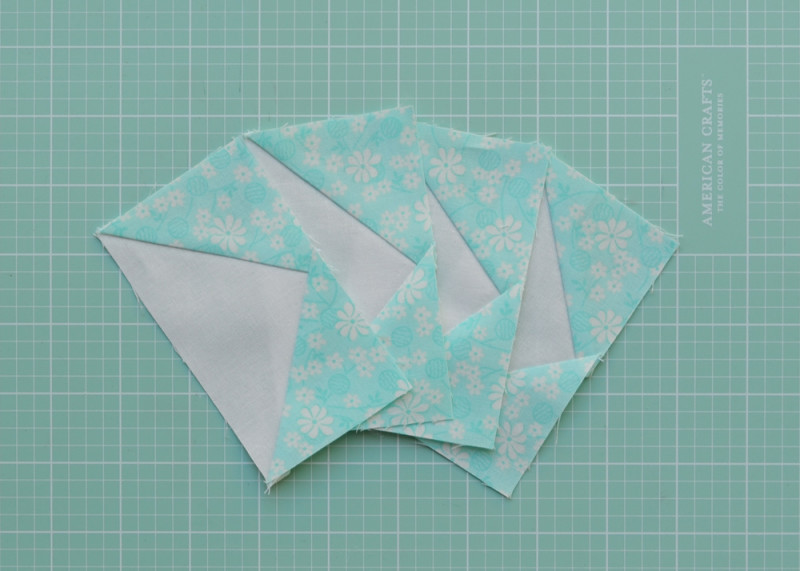 In this tutorial I made a flying geese unit that finishes at 2″ x 4″.     You will need:-
1 – 2.5″ x 4.5″ rectangle;
2 – 2.5″ squares;
a pencil;
ruler;
rotary cutter; and
a piece of cardboard.
If quilt math isn't your thing and you need the cutting directions for a different size flying geese unit The Crafty Mommy has a great sizing chart on her blog.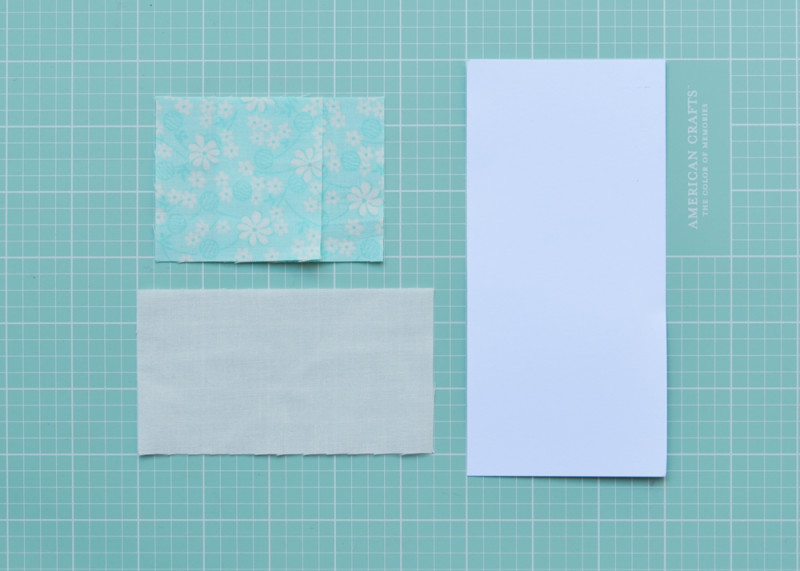 1.    Start by drawing a diagonal line on the wrong side of the 2 – 2.5″ squares.   Make sure you line up each corner properly.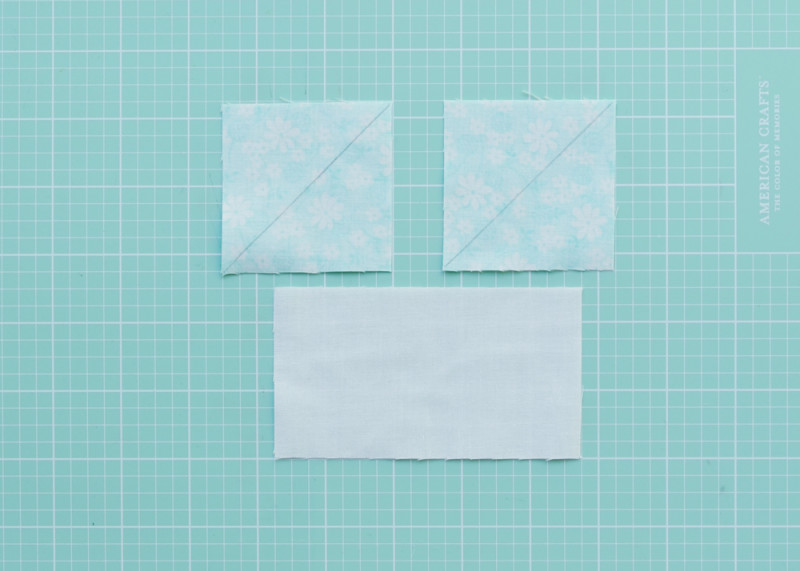 2.    Place one 2.5″ square right sides together on top of the 2.5″ x 4.5″ rectangle so that one end of the pencil line is in the middle of the rectangle.   Ensure you align the square to the top, bottom and side of the rectangle.  Pin in place.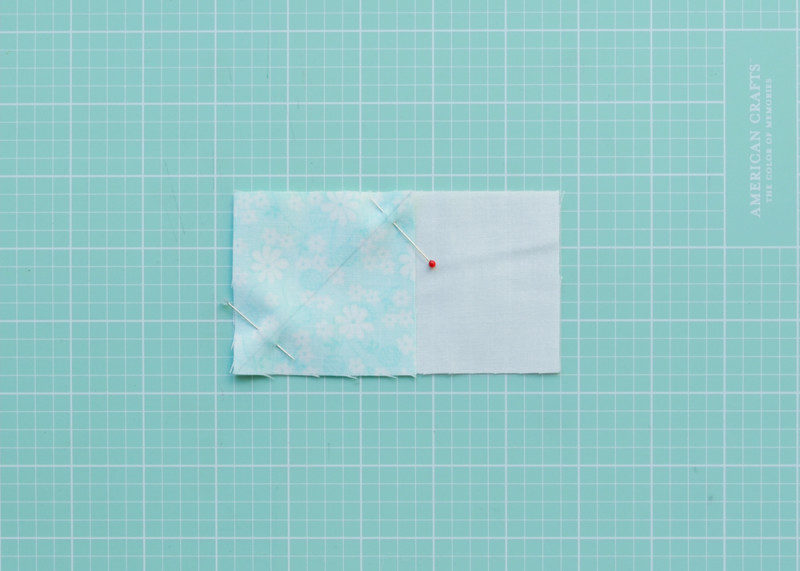 3.    Sew a line one thread width away from the pencil line as shown.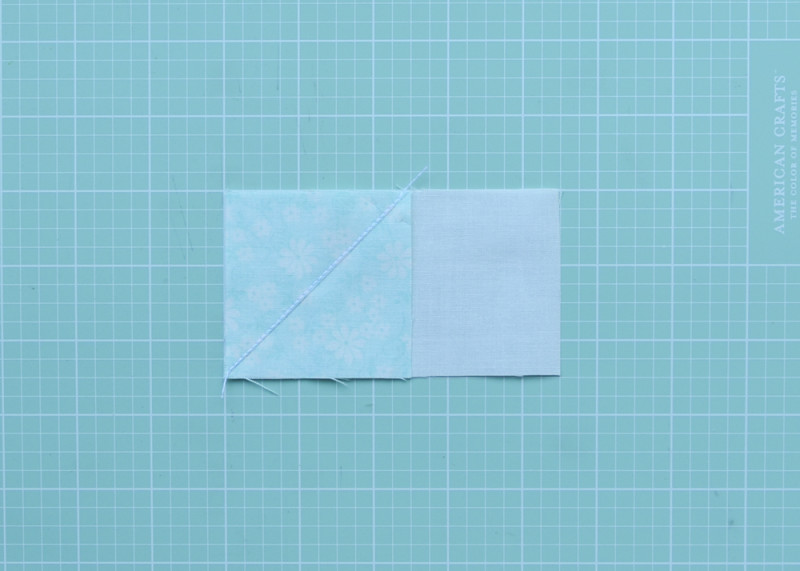 4.    Using a rotary cutter trim away the excess fabric the from the edge of both pieces of fabric.  Leave a 1/4″ seam.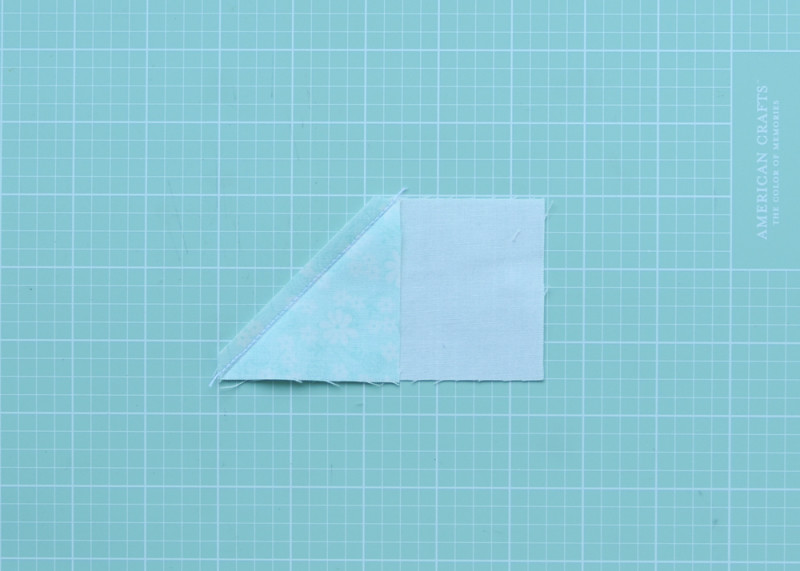 5.    Now here is the trick!!!   You're going to want to be at your ironing board for this bit.  Line the cardboard up with the pencil line you drew earlier then flip the triangle back over the cardboard.    (I'm hoping the reason I call them Flipping Flying Geese is making sense now?)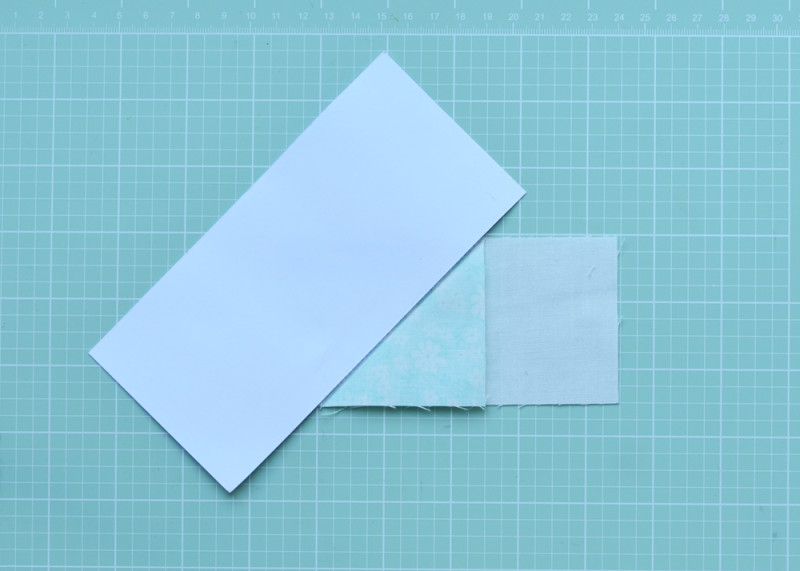 6.        Ensure the triangle lines up with the top of the rectangle.   Hold the cardboard in place securely and then press with your iron.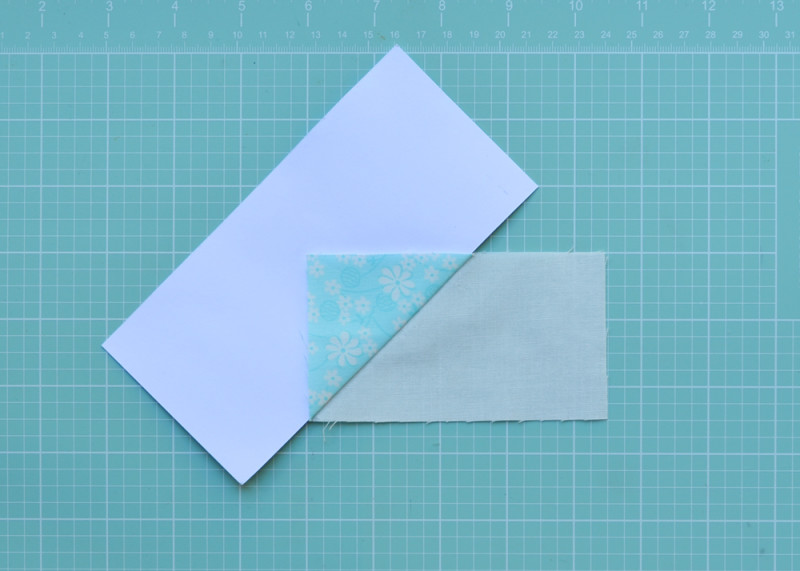 7.    Take the cardboard out and give it another quick press.   Congratulations!  You now have one half of your Flipping Flying Geese unit complete.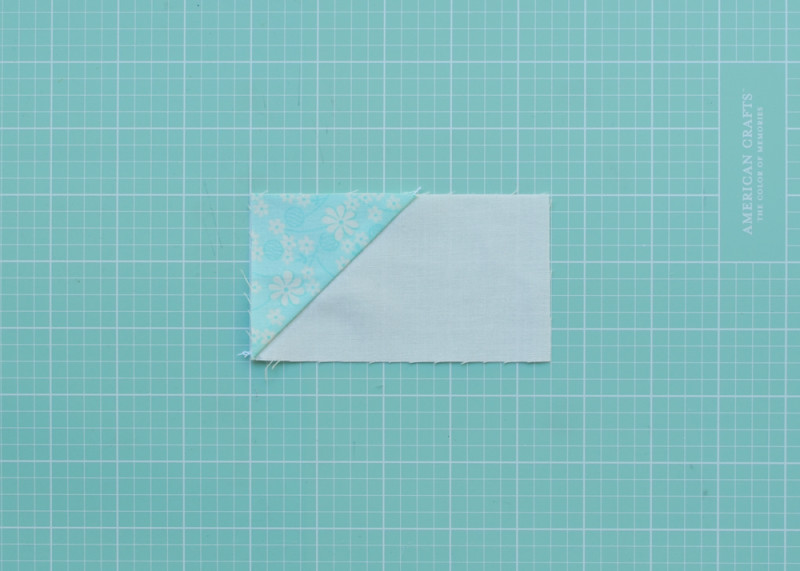 8.    Place the remaining 2.5″ square right sides together on top of the opposite side of the rectangle.   The pencil line needs to be pointing towards the middle again as shown in the image below.   Note that this time the 2.5″ square will overlap the triangle you have just pressed.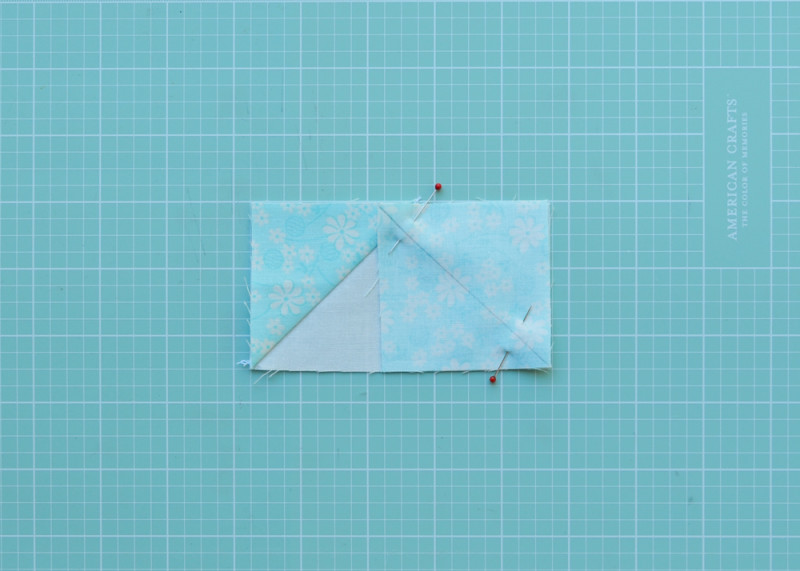 9.    Sew a thread with away from the line.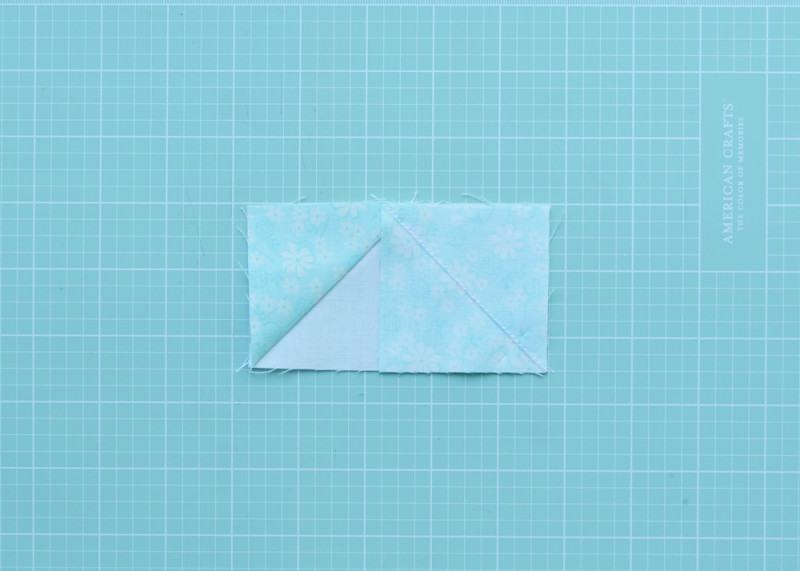 10.    Trim, flip and press again (repeat steps 5. through 7.).
11.    Stand back and admire your perfect Flipping Flying Geese.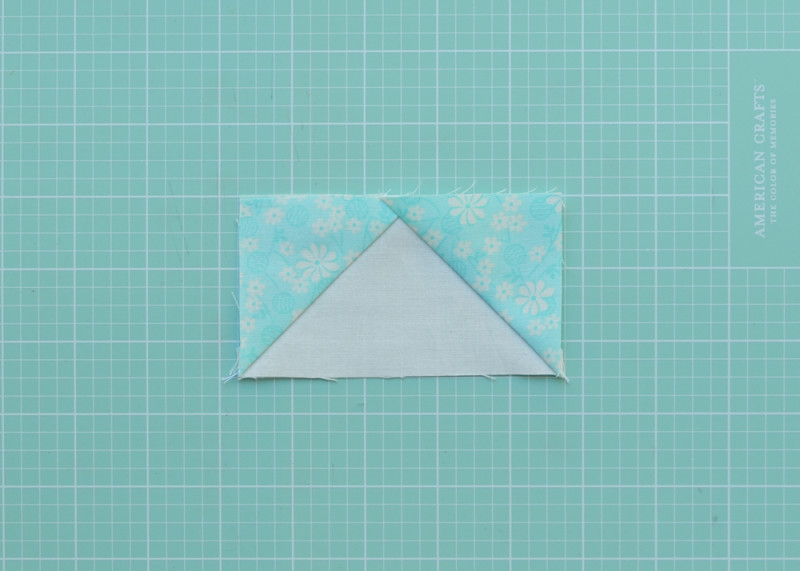 If you feel like doing a few more you can very quickly turn flying geese units into a super cute little saw tooth star.   Just cut another 4 – 2.5″ background squares and voila! you'll be done.   Don't stop there though.   There are literally hundreds of blocks that use flying geese just waiting for you to try.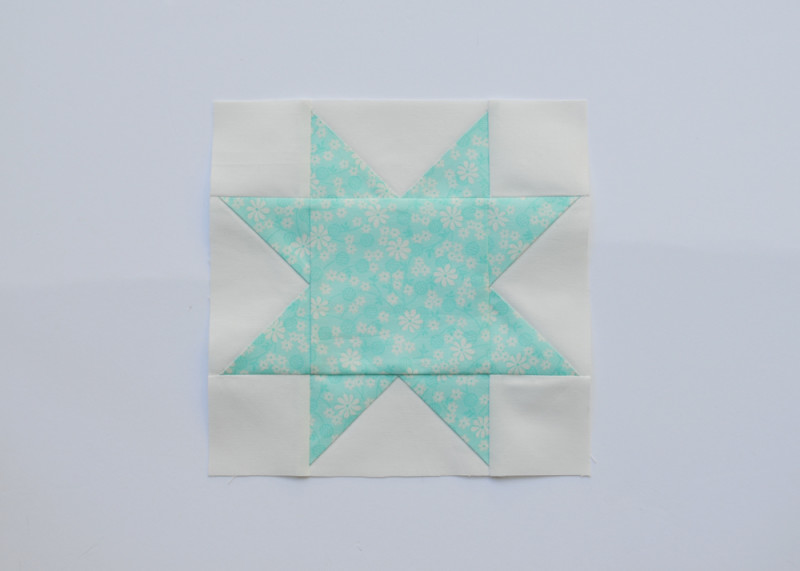 I hope this little trick helps you as much as it does me.   I'd love to hear from you if it does -:)