A few weeks ago my friend Kirsty from Bonjour Quilts released a new pattern, Fluer.   I'd been to a trunk show Kirsty did at Patches Indooroopilly and we were lucky enough to get a sneak peak of the quilt.   Let's just say that it was inevitable that I would be making one because I loved it so much!  When a special teacher at my daughters school moved in to her new house a few weeks later I had the perfect excuse!   Quilts are perfect for house warming gifts right?!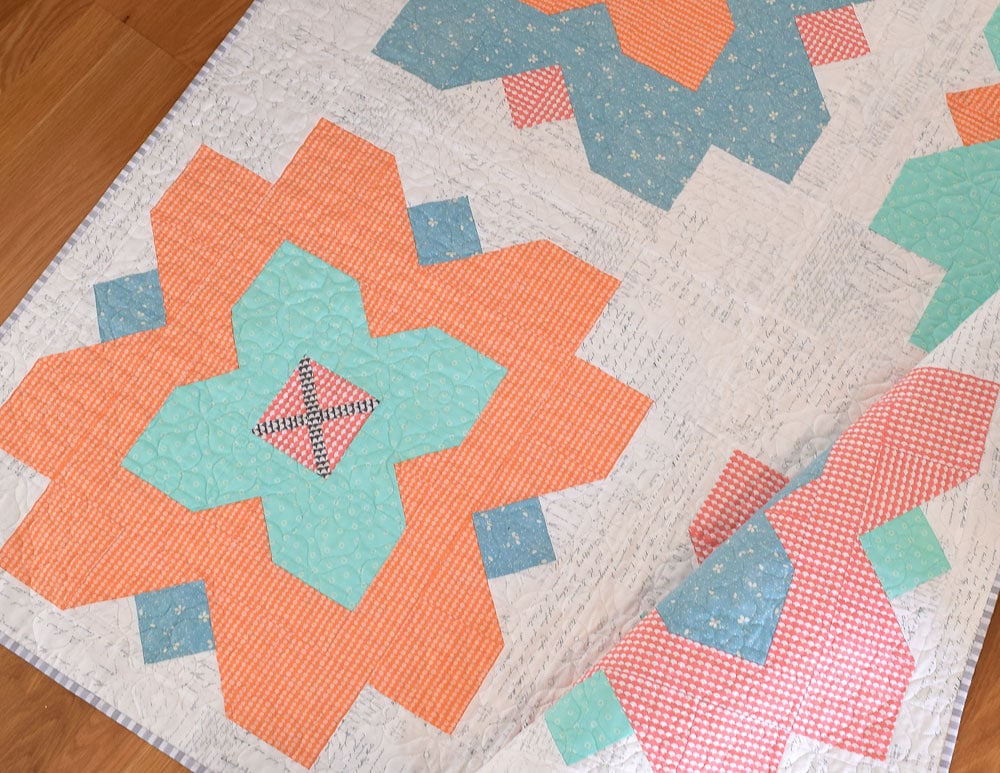 I'd seen a pillow that the teacher had with these colours in it so dug into my stash and came up these fabrics.   It's a mish mash of designers but I think it works and I'm pretty sure the recipient loved it!  Yay!
I only had time to make four blocks rather than nine like Kirsty's sample quilt but it's still a really good size because of the super large blocks!  Diane quilted it for me using one of Karlee Porters' designs which just seemed to be a perfect match for the pattern!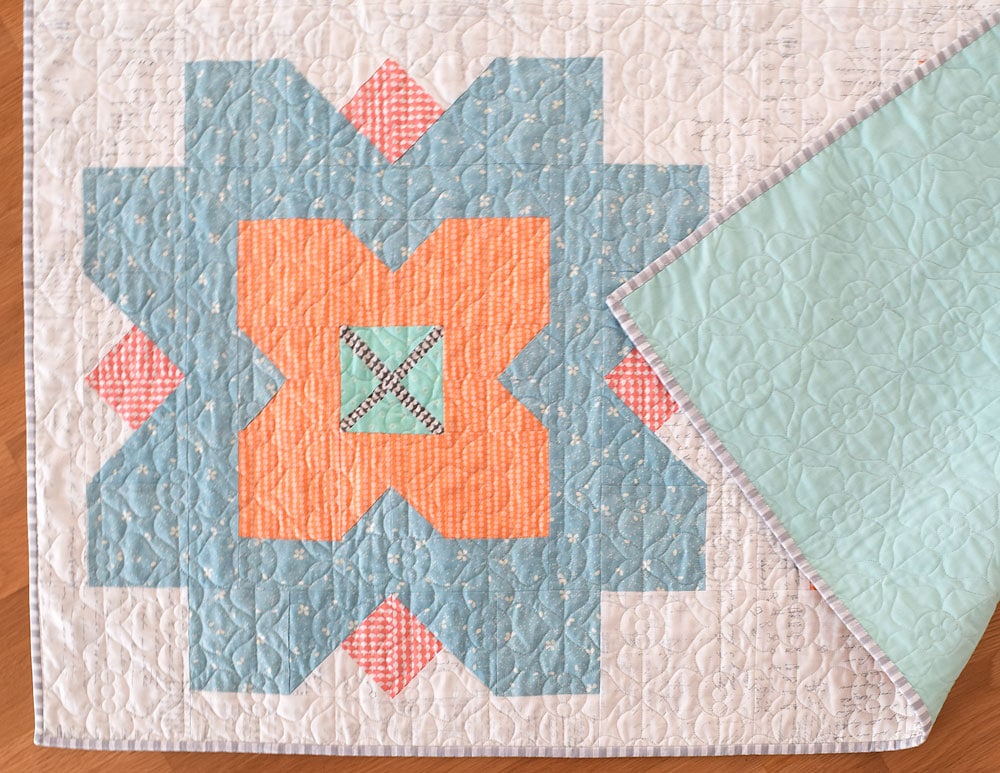 The pattern was super easy to follow with awesome instructions and heaps of pictures.   It's available in Kirsty's e-store right now by clicking on the pattern image below.  (Check out Kirsty's other patterns while you're there too 🙂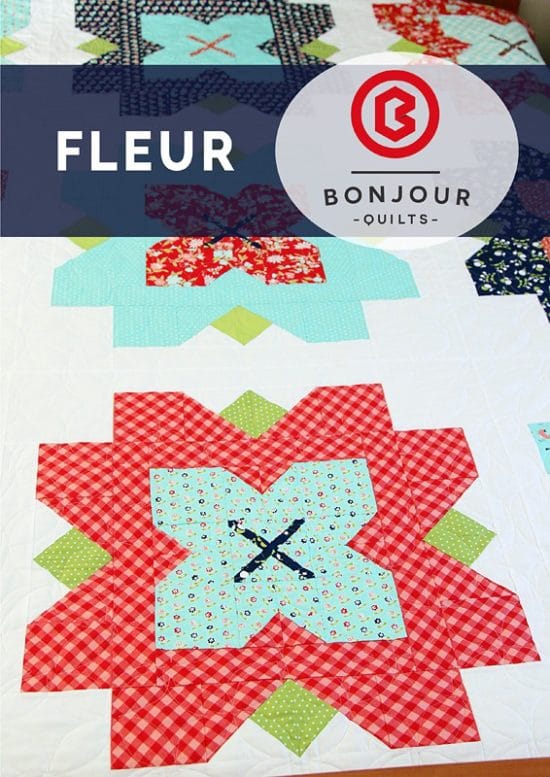 Happy quilting!