Sometimes plans definitely do not go according to plan!   I had hoped to be waaaayyyy further down the track with my Farmers' Wife 1930's blocks by the time I posted this tutorial but I haven't managed it.  Still, at least this is one more block done and, for everyone sewing along with the Farmers' Wife 1930's Sewalong hosted by Angie from Gnome Angel  I have a quick  tutorial showing you the easiest way I could think of to make Block 96 – Tizrah.   I'm feeling particularly festive so mine is a little bit Christmassy 🙂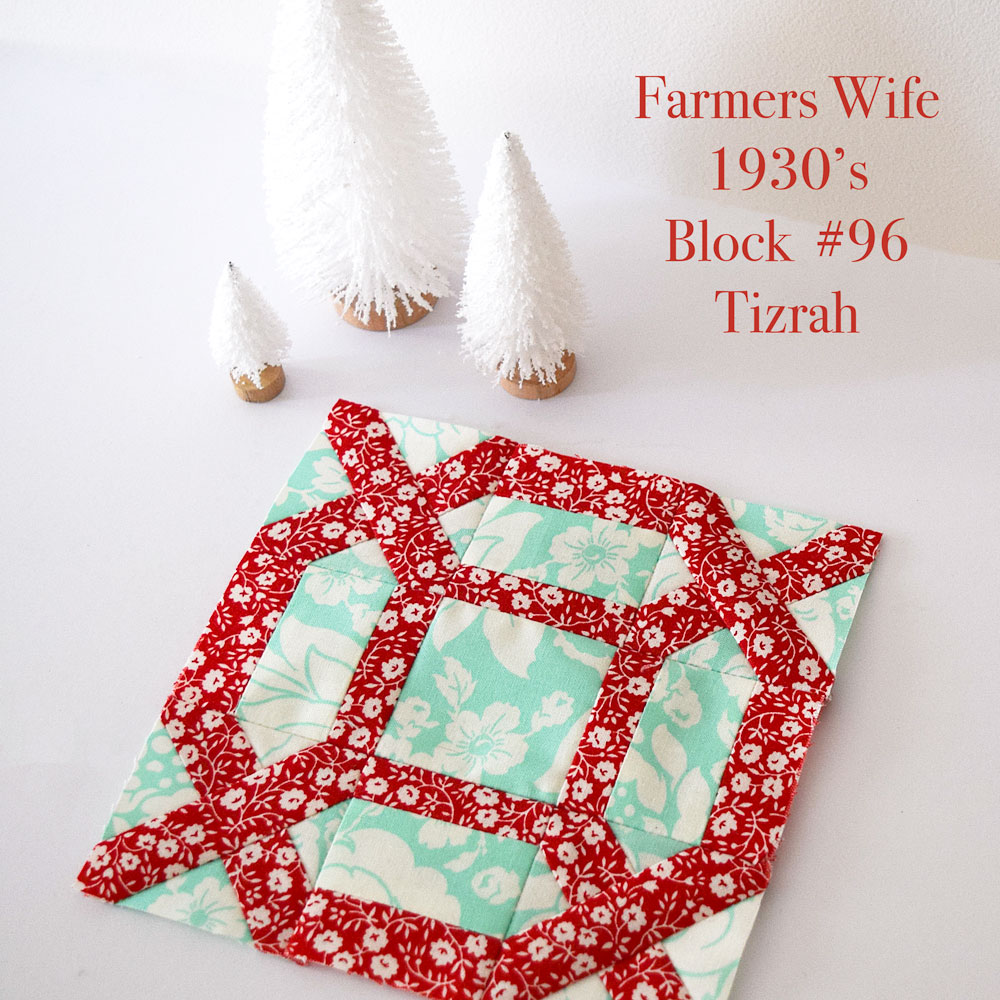 Righto… on with the show…
The first thing you are going to need to do is print out the template sheet you got on the CD with your book.   Measure the size of each template piece (including the seam allowance).     Don't worry about the little triangles (96E & F) and, you only need to measure across the width of the funny looking diamond piece (96D).   Make a note of the measurements you'll need them to work through the tutorial.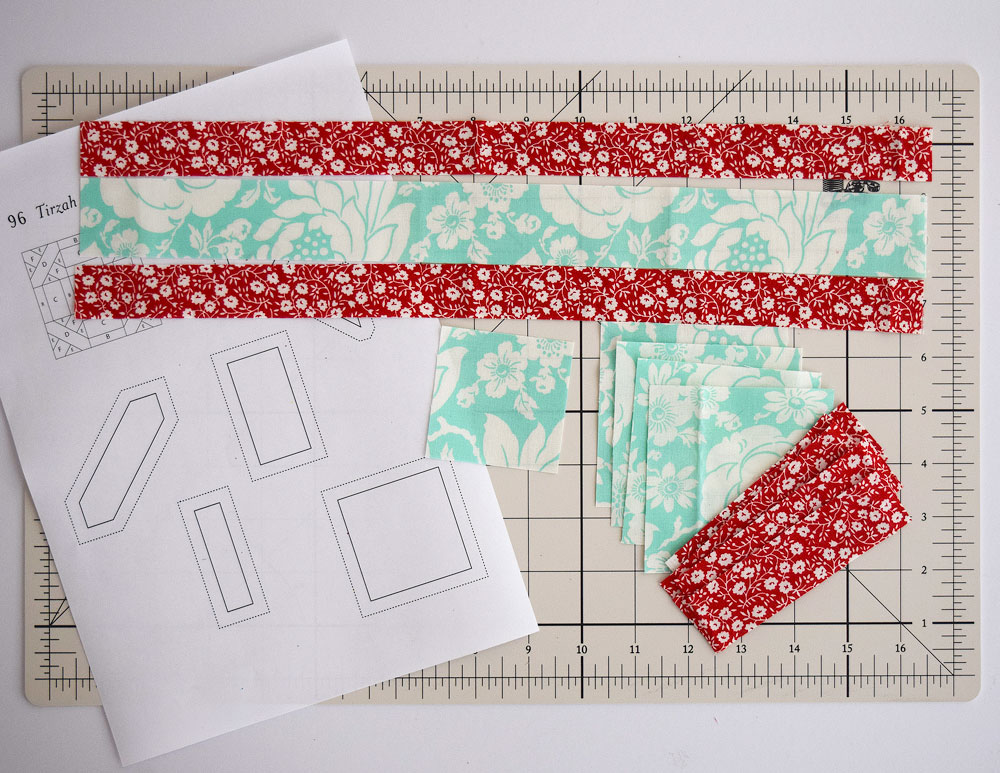 Lets make the middle pieces for each side first.   I cut long strips rather than a whole bunch of ones the exact size I needed to save a little time and make things easier.   Sew a darker fabric strip to either side of the light fabric strip.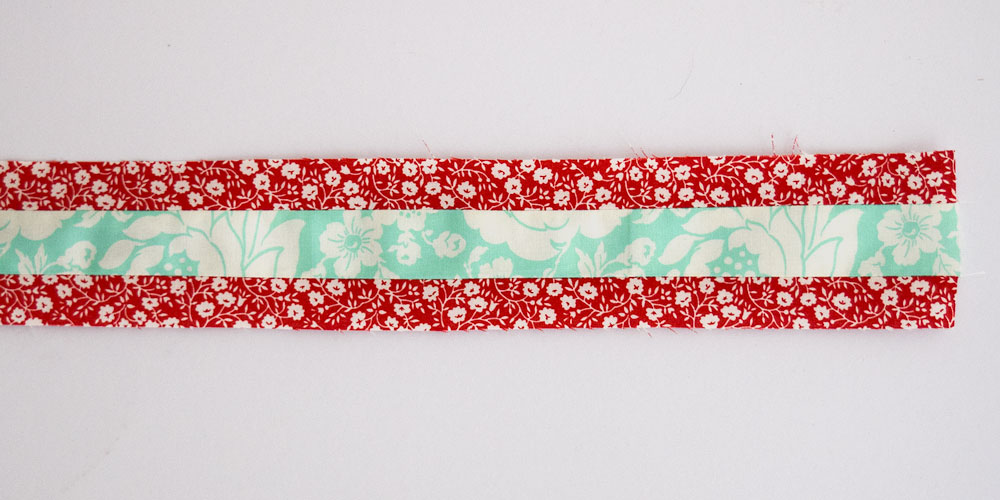 Press the seams open and then trim into 4 pieces the same size as template piece 96A.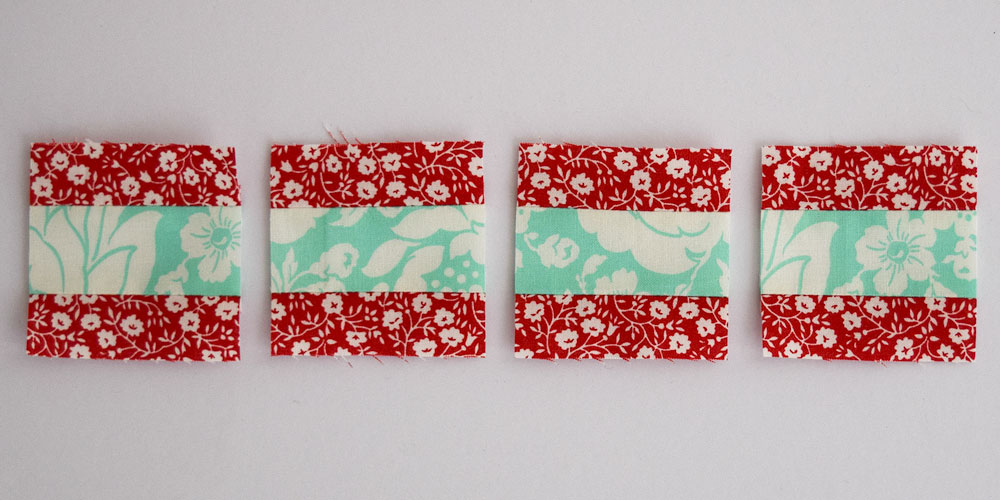 Next, from the light fabric cut four squares about 1-1 1/2″ larger than the 96A template.   Cut the squares in half diagonally to make 8 triangles.
You will also need to cut some strips of darker fabric the same size.   Tip: When you measured across the width of template piece 96D you probably noticed that it's 1/16th short of a nice round quilty number (e.g. 1 1/4″).   Feel free to cut the strips at a round number at the round number if you find that easier.
Sew a triangle to either side of the dark fabric strip and press seams towards the dark fabric.   Trim in half and then repeat, in the opposite direction with another dark strip.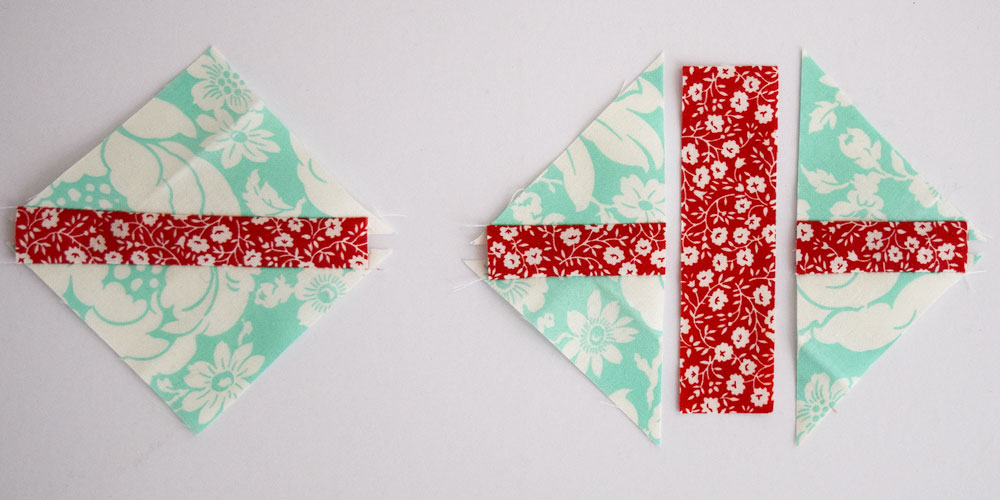 You'll end up with a corner unit much bigger than you need but that's fine.  Using your cutting matt lines and a ruler line up the centre of the cross and trim to make a unit that is the same size as template piece 96A.   Make 4.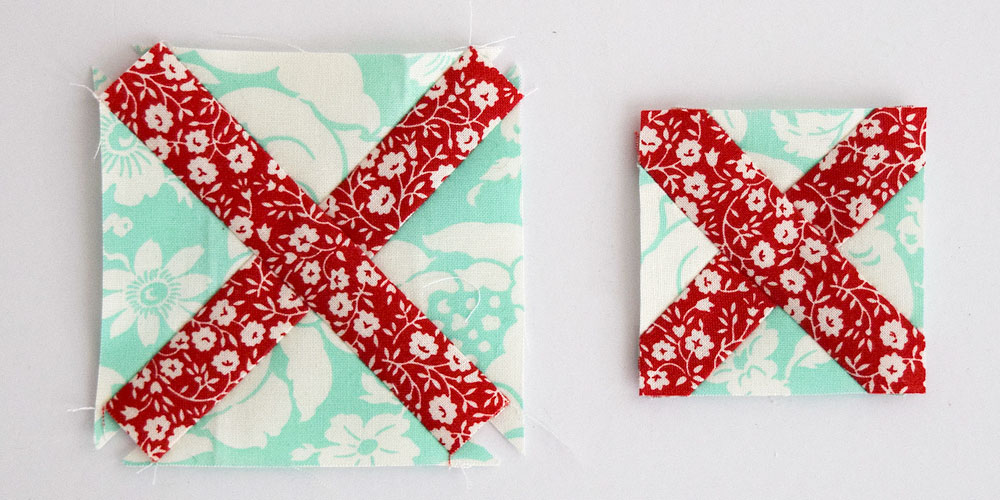 Lay out all of your completed units and sew them into three rows of three.   Press seams in alternate directions.   Sew the rows together and press seams open.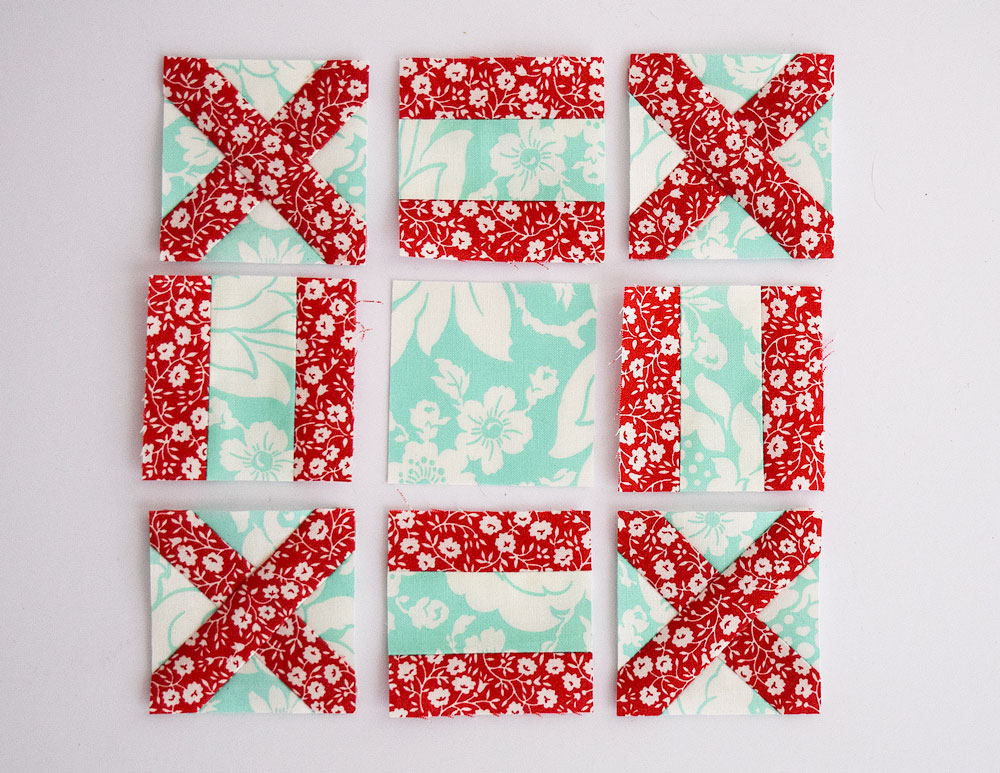 Much easier than paper piecing or trying to fiddle with those teeny templates right?!?  I can't wait to see all of yours!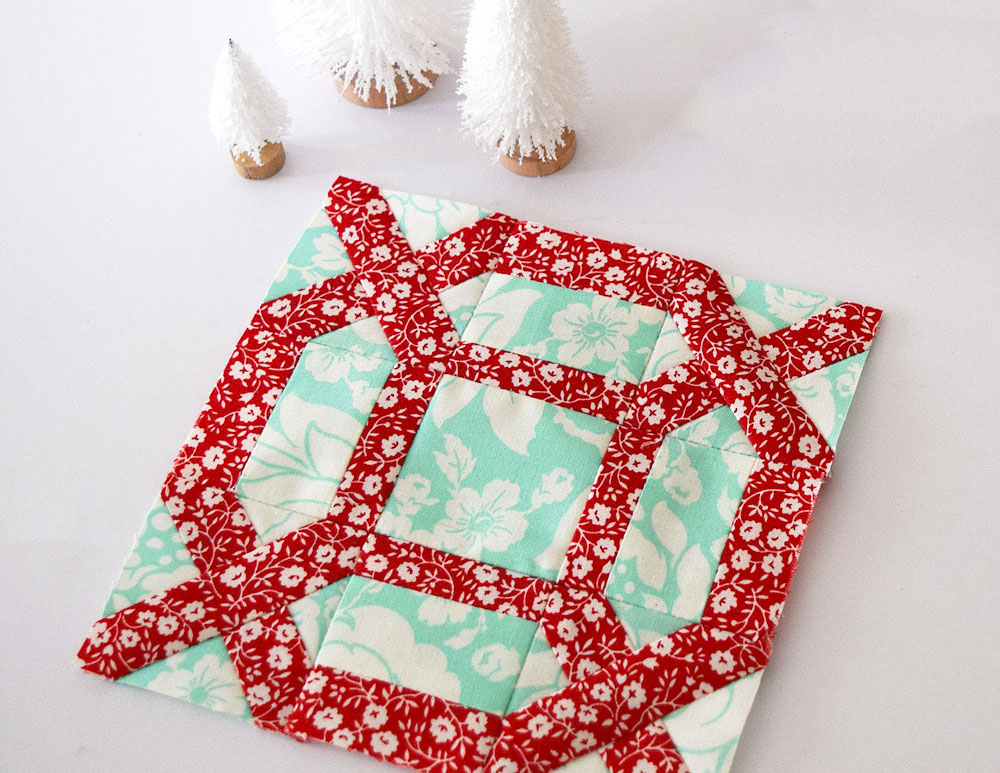 If you haven't joined in with The Farmer's Wife 1930s Sampler Quilt Sewalong yet you can get all of the information you need, including how to join the Facebook group, over on Angie's site by clicking here.
The book by Laurie Hird, Farmer's Wife 1930s Sampler Quilt: Inspiring Letters from Farm Women of the Great Depression and 99 Quilt Blocks That Honor Them (Fons & Porter/F+W); RRP $28.99 – Click here to purchase.