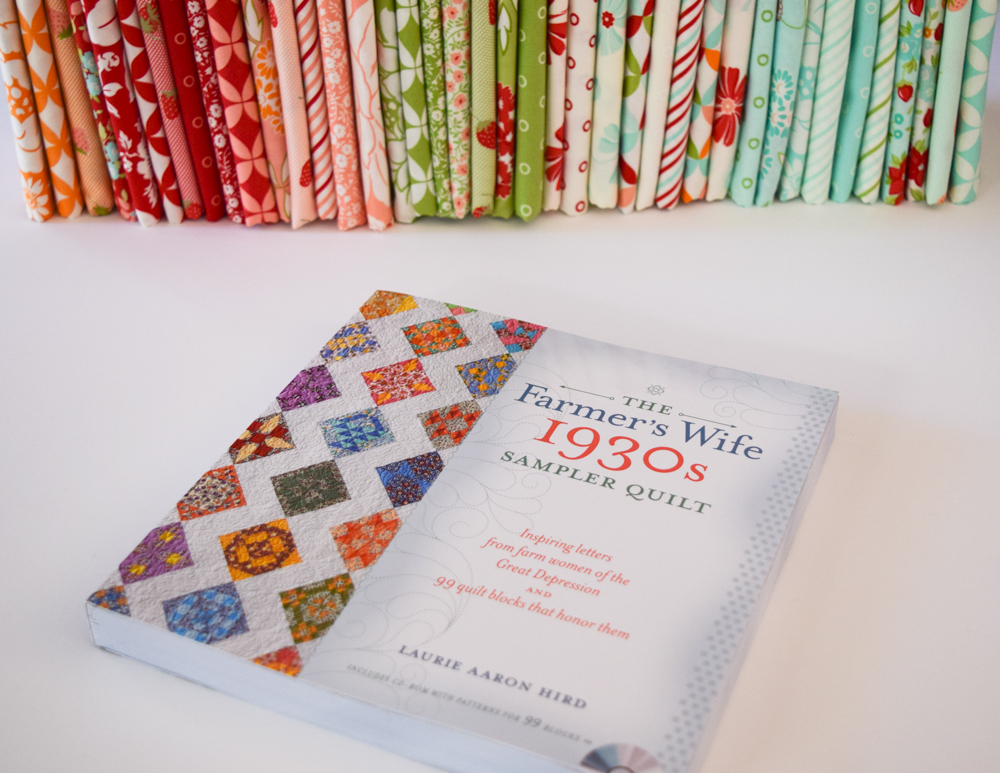 It's been a while since I've done a tutorial for The Farmer's Wife 1930s Sew Along  Angie from Gnome Angel is hosting so hi, and welcome, to everyone who has joined in since my last post.    Truth be told it's been a little while since I've sewn any Farmers Wife blocks.  I I am absolutely determined to finish this quilt though so there will be more.   On the bright side I'm over half way with the blocks I'll need which is kinda nice.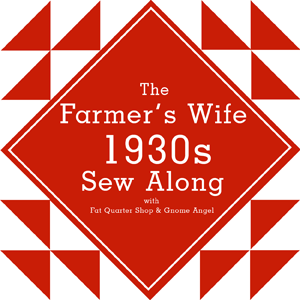 This week's block is #63 Mollie.   The wonderful folks at Marti Michell thought Mollie looked a bit flat so they've kindly provided an alternative, and very pretty, block called Lorna.   I've made both, but for today's tutorial I will be working through Lorna using the Marti Michell template sets.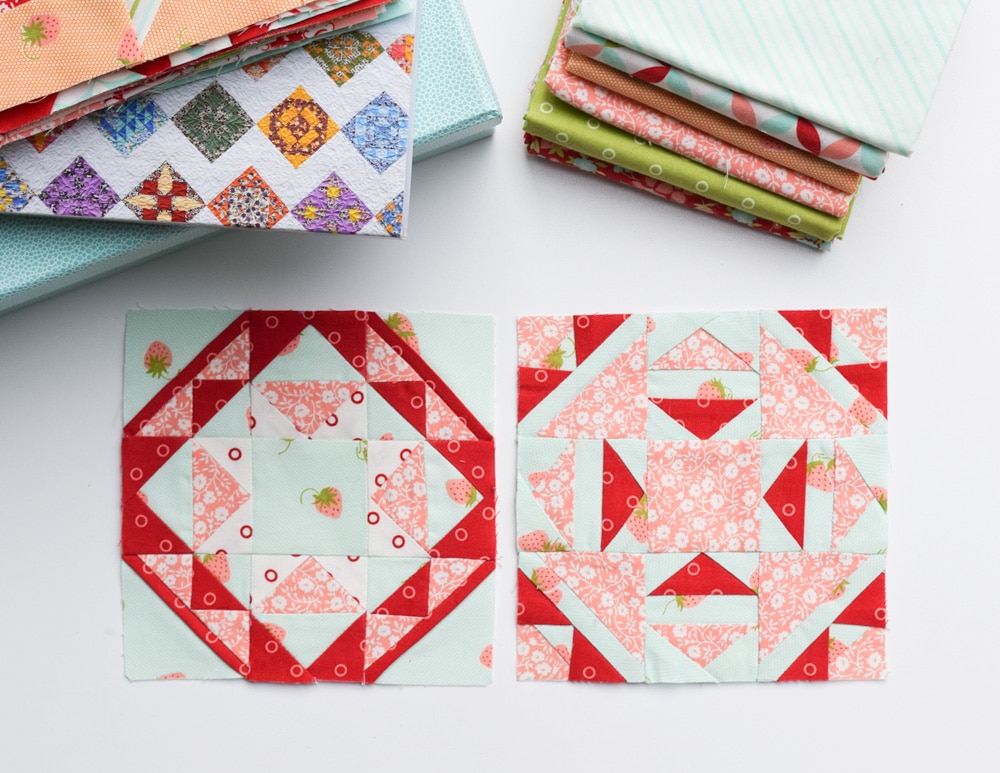 First things first… head on over to Marti's blog to grab a copy of the conversion chart and your B & D template sets.  You'll need those to go with the tutorial.    You will also need to select four different fabrics.
Starting with the centre unit for each side of the block cut your fabrics using the B14 and D29 templates.   The conversion chart will show you the easiest way to cut using the templates.     I like to lay the pieces out as they will appear in the block right beside my sewing machine.  I find it makes sewing them a little faster and, I'm less likely to accidentally sew things in the wrong place!   Use pins to align each piece correctly and sew  them as shown in the pictures below.   You will need to make 4 of the centre units.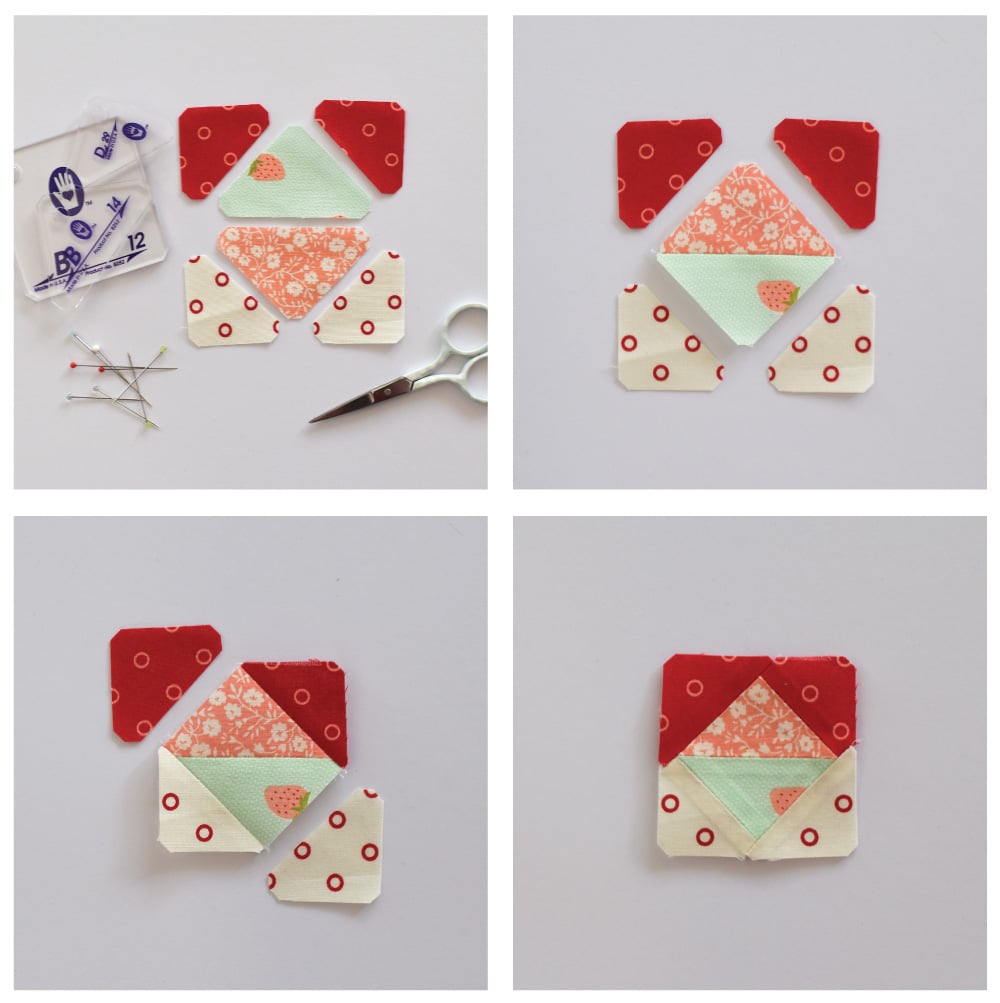 Next, cut the pieces for the corner units using the B13 and D29 templates and a 1 inch strip.     Press the 1 inch strip in half with wrong sides together and then arrange the pieces beside your sewing machine again.  Just like the centre unit you can follow along with the pictures below and you'll be finished all four corner units in a flash.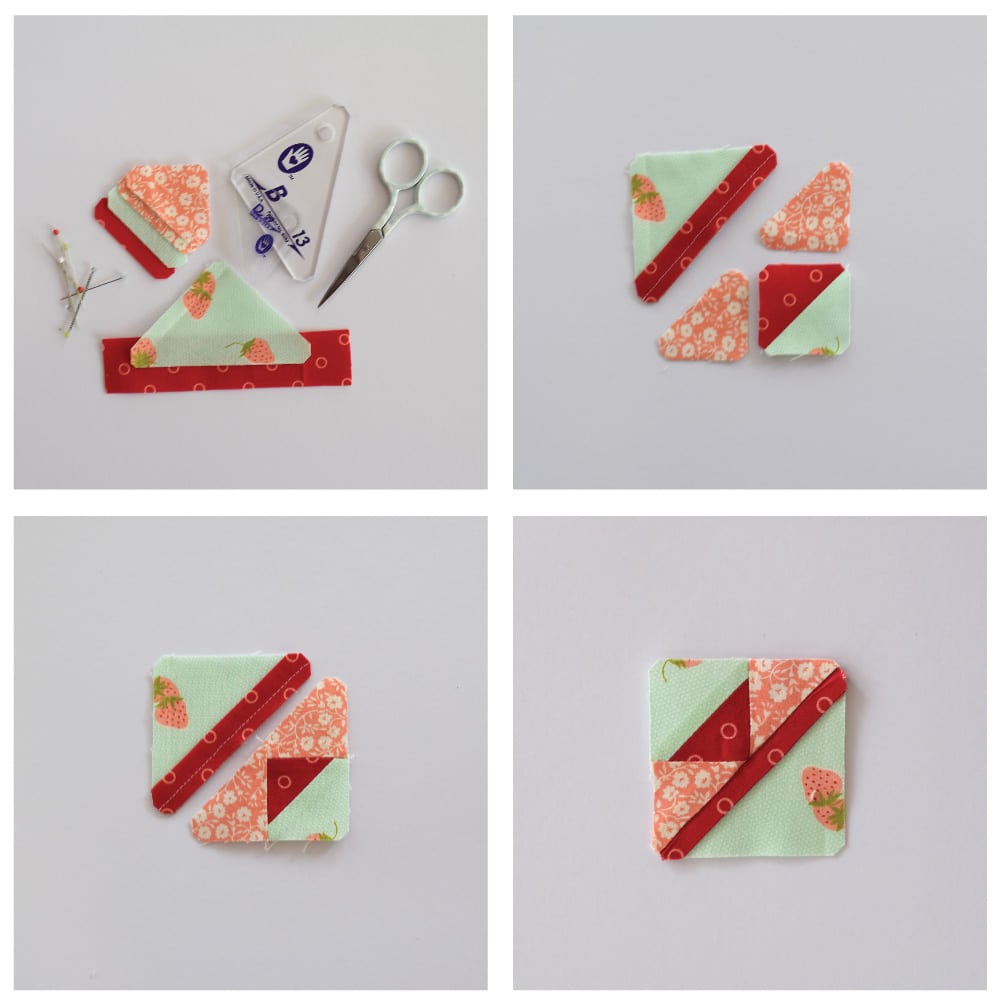 All you need to do now is arrange the centre and corner units and one B12 square.  Sew them together into rows and then join the rows.   Easy!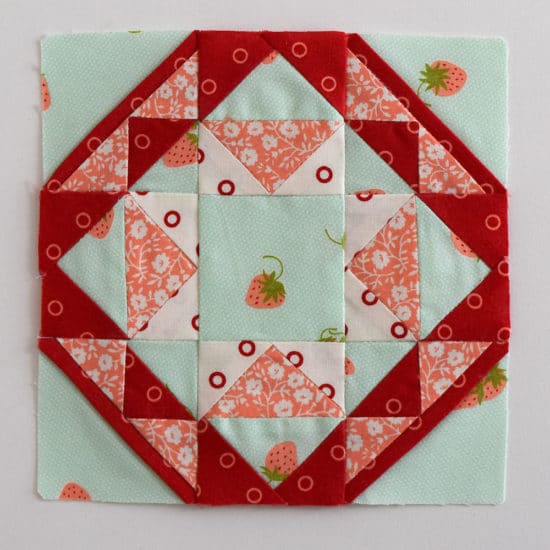 If you haven't joined in with The Farmer's Wife 1930s Sampler Quilt Sewalong yet you can get all of the information you need, including how to join the Facebook group, over on Angie's site by clicking here.
The book by Laurie Hird, Farmer's Wife 1930s Sampler Quilt: Inspiring Letters from Farm Women of the Great Depression and 99 Quilt Blocks That Honor Them (Fons & Porter/F+W); RRP $28.99 – Click here to purchase.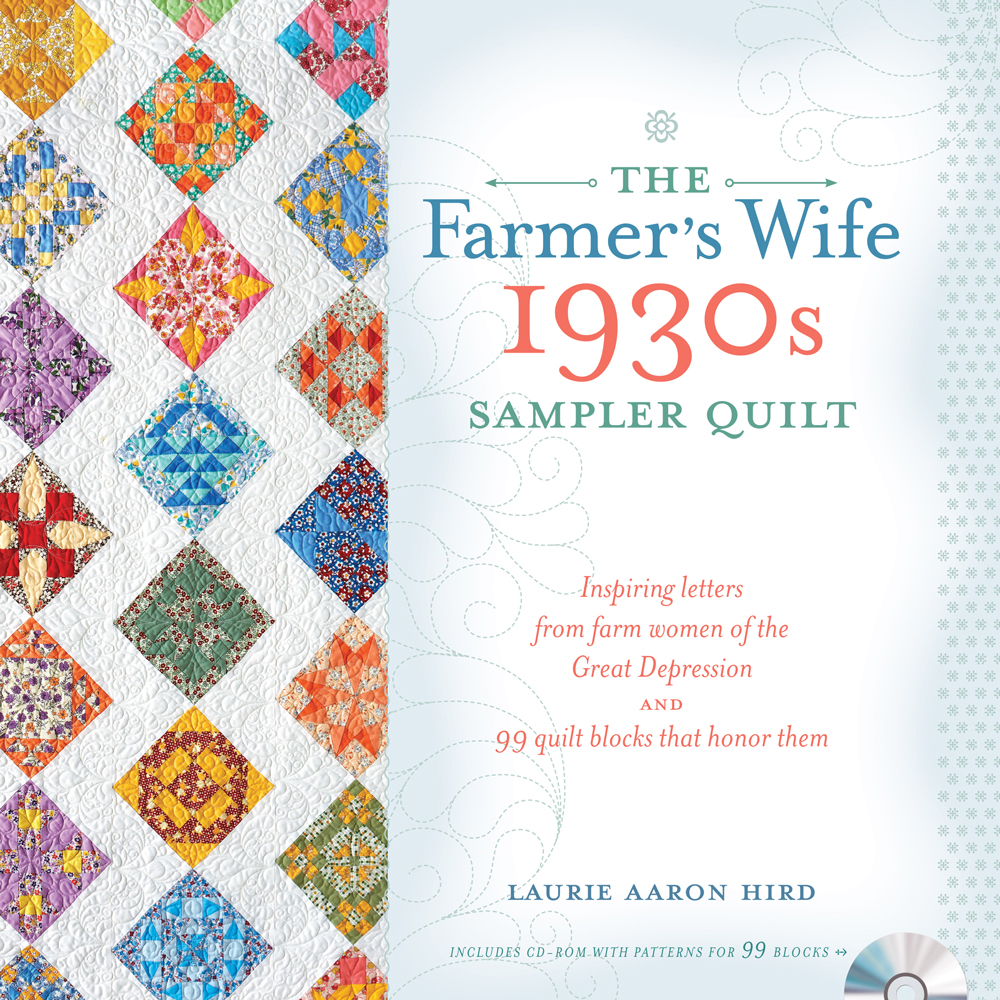 Happy sewing,