I'm sure you've all heard by now about the Farmer's Wife 1930's Sew-along that the Fat Quarter Shop and Angie from Gnome Angel are hosting.   As I type this there are just under 1900 people in the Facebook group and it's growing every day.   Amazing and fun and…. huge!  I can't wait to get started on September 28.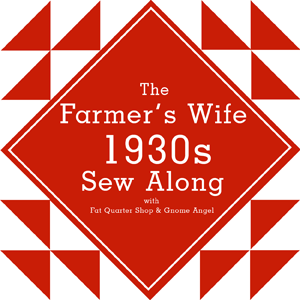 Just this week my book arrived from the Fat Quarter Shop.   It's beautiful to say the least.  The blocks are all stunning and the letters reproduced in the book are just so sweet.    If you're looking for a copy you can grab one from the Fat Quarter Shop by clicking here.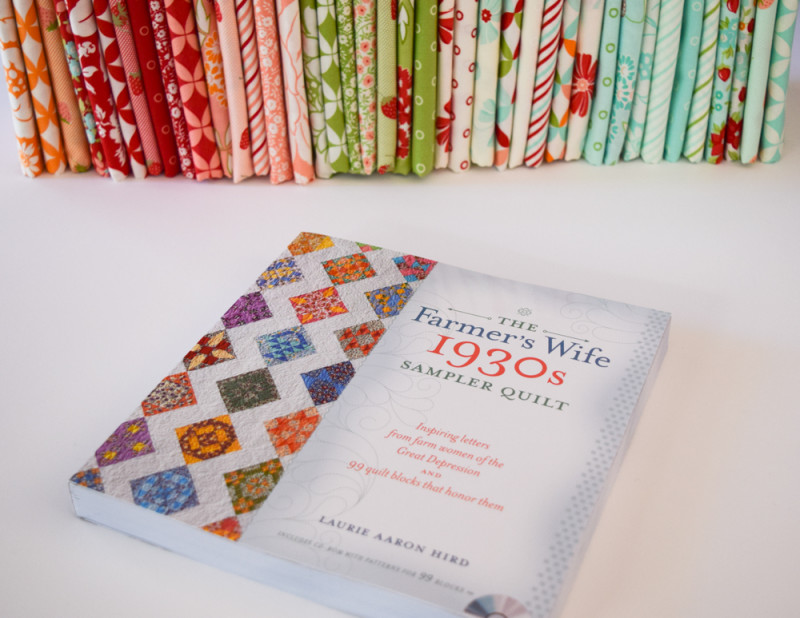 My fabric also arrived this week and, just in case there was any doubt from the first photo… I'll be using Hello Darling by Bonnie & Camille for Moda Fabrics.   I had a half yard bundle on order when Angie first contacted me about the sew-along and I'm sure glad I have a plan to be able to cut into it for this gorgeous quilt.
If you'd like more information about the sew-along jump on over to Angie's website.   There's a FAQ page that will answer all of your questions.   Make sure you check out the post announcing the guest bloggers too.   Hint, hint – I'm on there!   (So not really a hint LOL)
So… are you joining in?    It's going to be so much fun, I really hope you do.