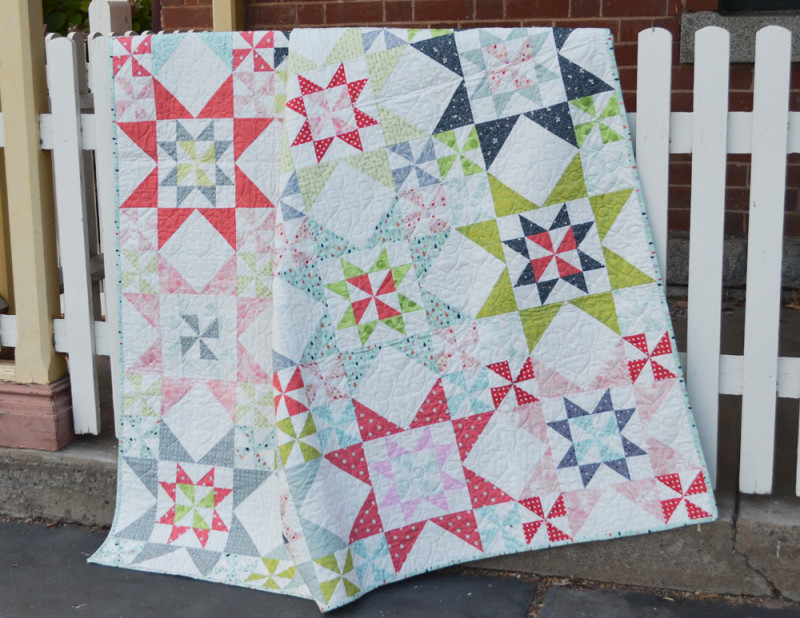 I'm so excited to be able to share my second quilt pattern, Down South, today.   Patterns are available in paper and PDF format from my shop or, as a PDF on my PayHip site for anyone in the EU.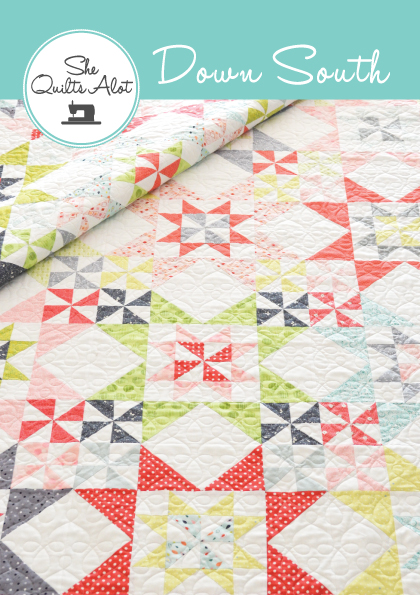 Down South is a fat quarter friendly quilt that was inspired by a trip we took earlier this year to the United States.   My husband and I together with our lovely friends travelled through a number of the southern states of America.     Each of the fat quarters used in this version of the quilt was purchased as a souvenir during that trip but you could just as easily make it with a fat quarter bundle or even a curated bundle from your favourite fabric store or stash.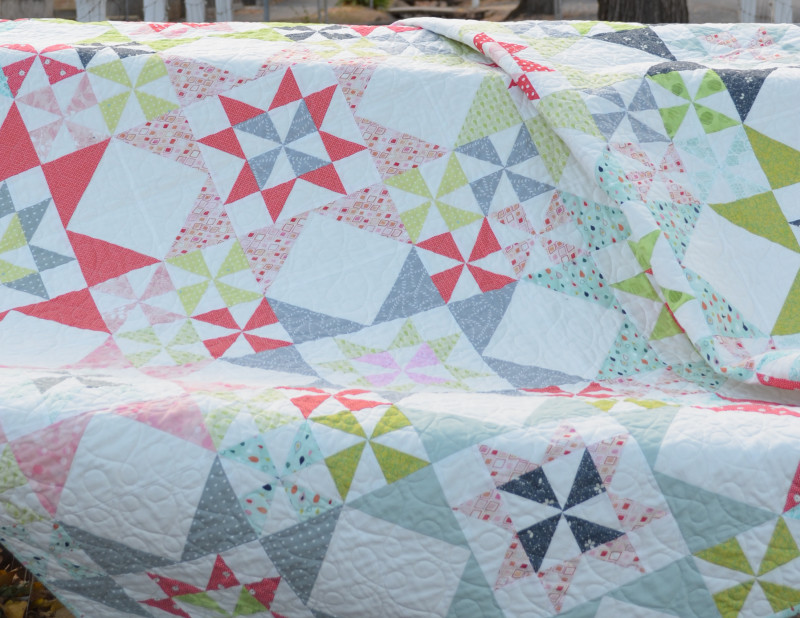 With easy to follow instructions and loads of diagrams Down South is a great quilt for all levels of quilter and is perfect for chain piecing.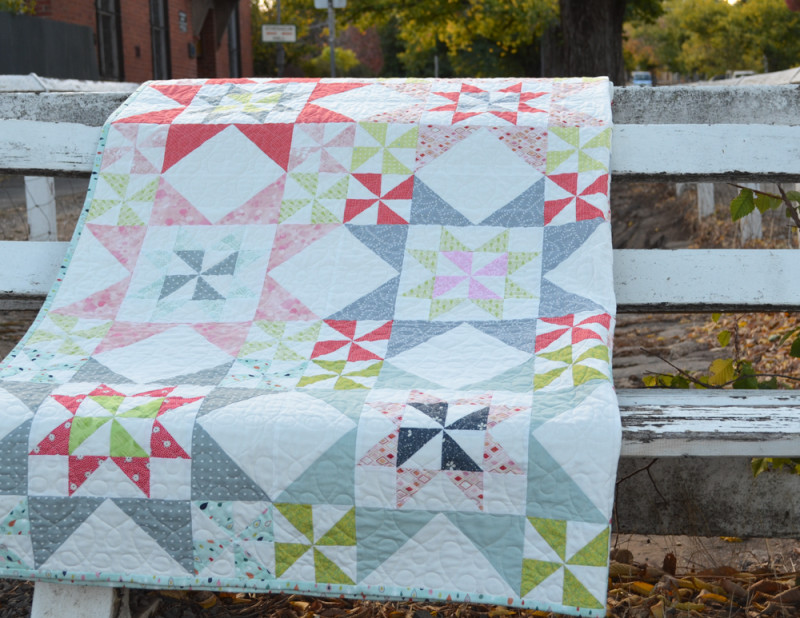 Each block finishes at 16″ and there is no sashing to worry about so the quilt top comes together super fast.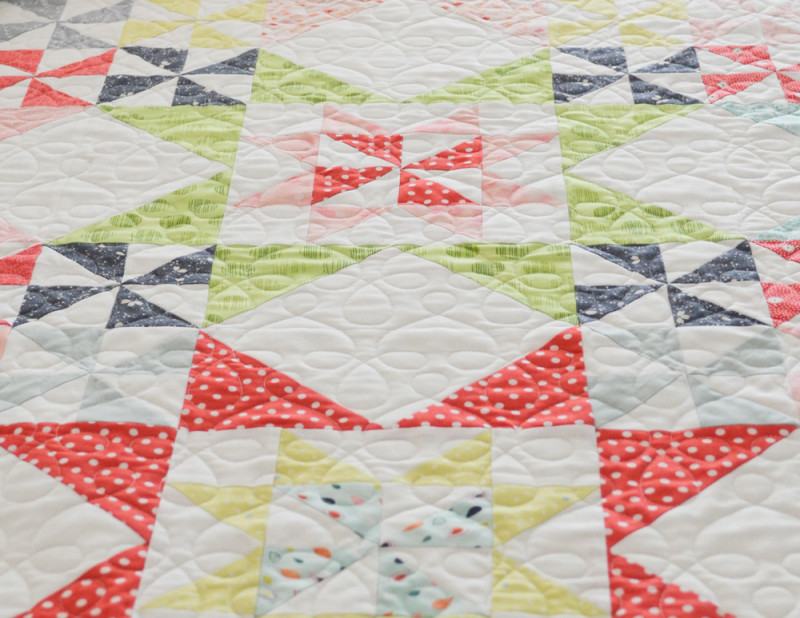 And in case you were wondering what it looks like if the blocks are all made from the same fabric….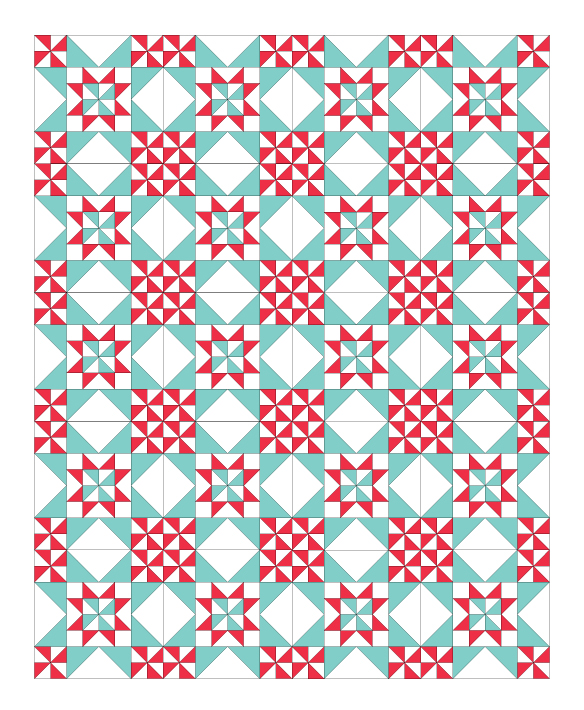 I think I'm going to need to make another one just like this!   Oh and there's a mini version of the pattern coming soon.
I hope you enjoy sewing Down South as much as I did -:)
Have a great weekend.