Have you all heard about the Ugly Sweater Block Sew-a-Long my friend Kerry from KidGiddy is running at the moment?   Last year she came up with the most fabulous paper pieced Ugly Sweater quilt block and this year she's sewing her heart out to make a whole quilt of Ugly Sweaters.     There's a bunch of us joining in with the fun and today it's my turn to share the Ugly Sweater blocks I've made.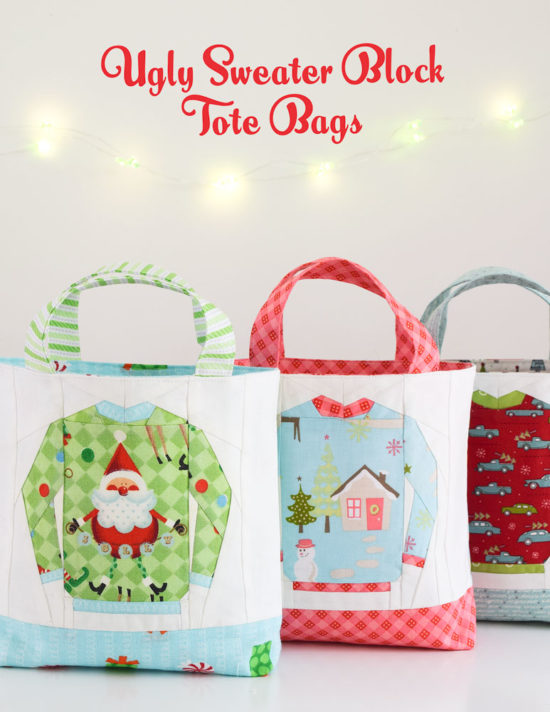 Paper piecing is by no means my favourite thing but the results it produces are always spectacular so it's definitely something I don't mind doing every now and again.    I started out making one and then got a little bit carried away and made a whole swag of them.   And then, I came up with the idea of turning them into little gift/tote bags.   Super easy to do and a great little gift to have handy in the present cupboard this holiday season!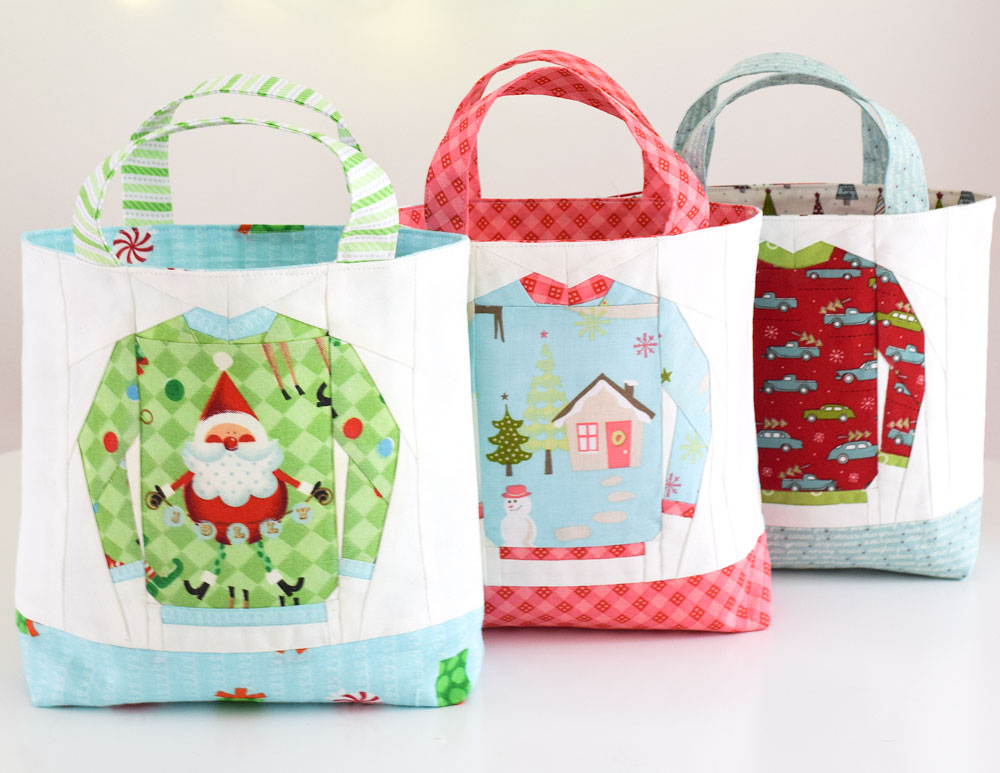 You can grab a copy of Kerry's pattern from her Etsy store by click here.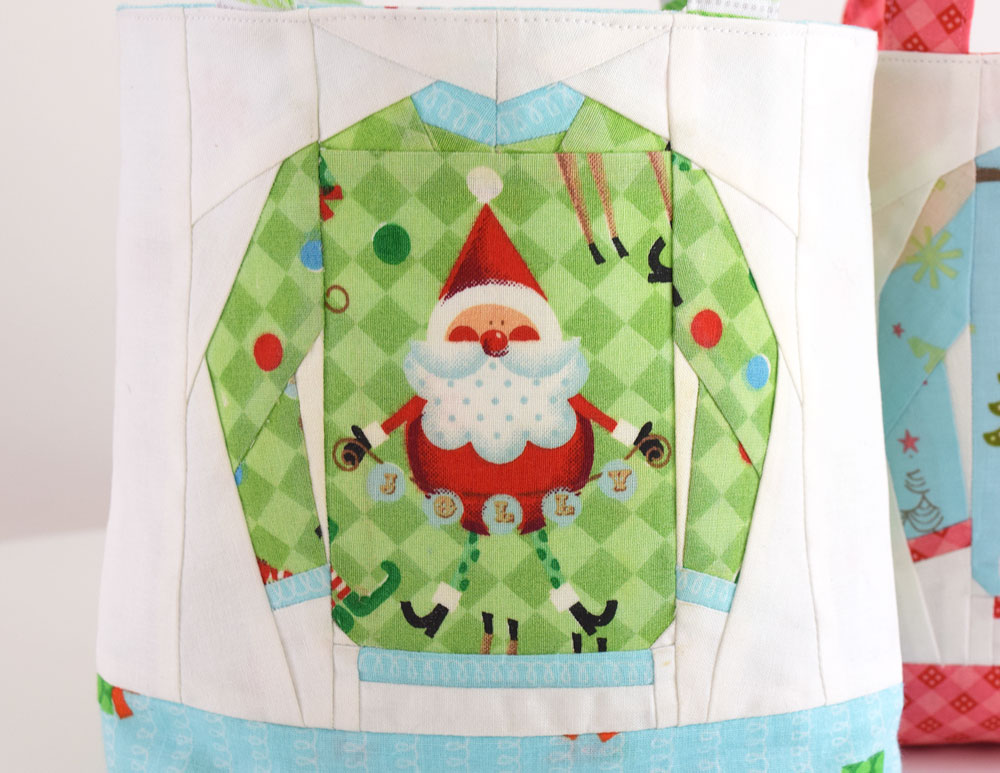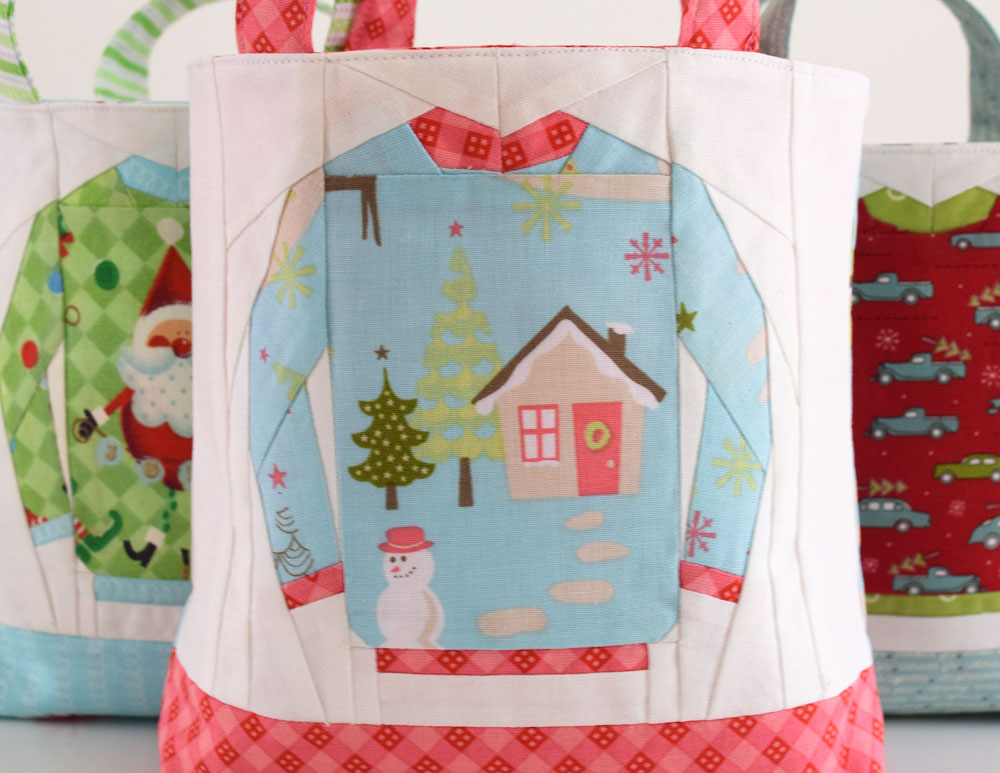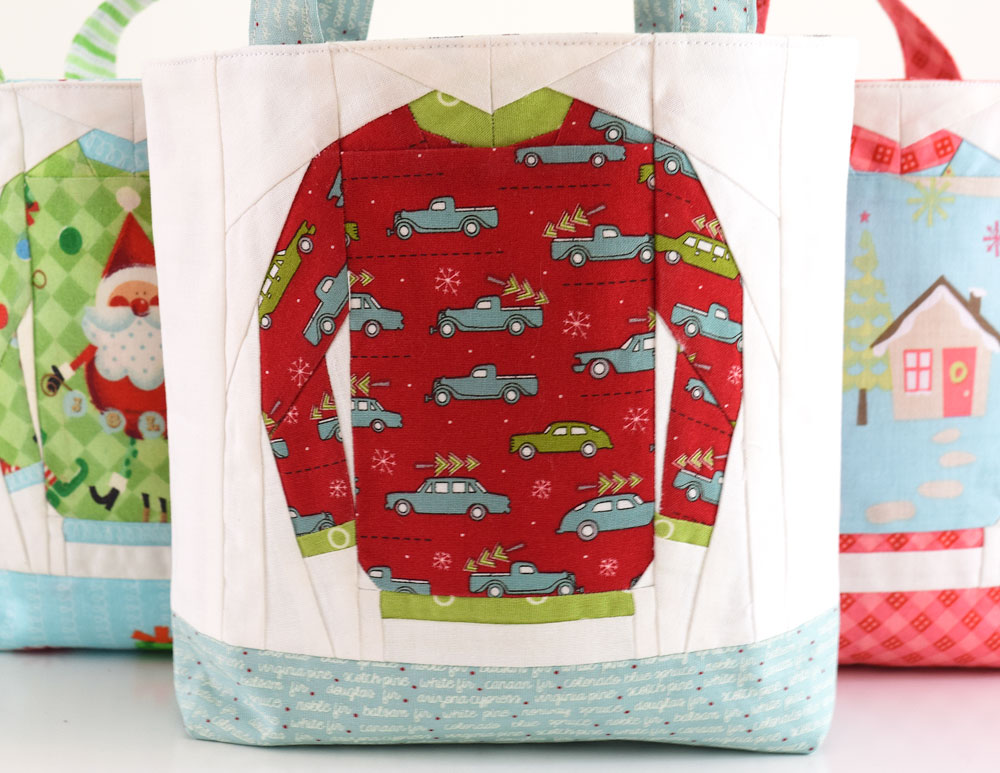 To make the bags I upsized Monica from Happy Zombie's Tiny Treat Tote.   It's an easy pattern to follow and one that I just keep using again and again.  I love it!   These bags are quite a bit larger than Monica's and because of that I've added top stitching to the top o give them a teeny bit more stability.  The backs aren't quite a cute but they were definitely much quicker than making more blocks once I'd decided this is what I wanted to do.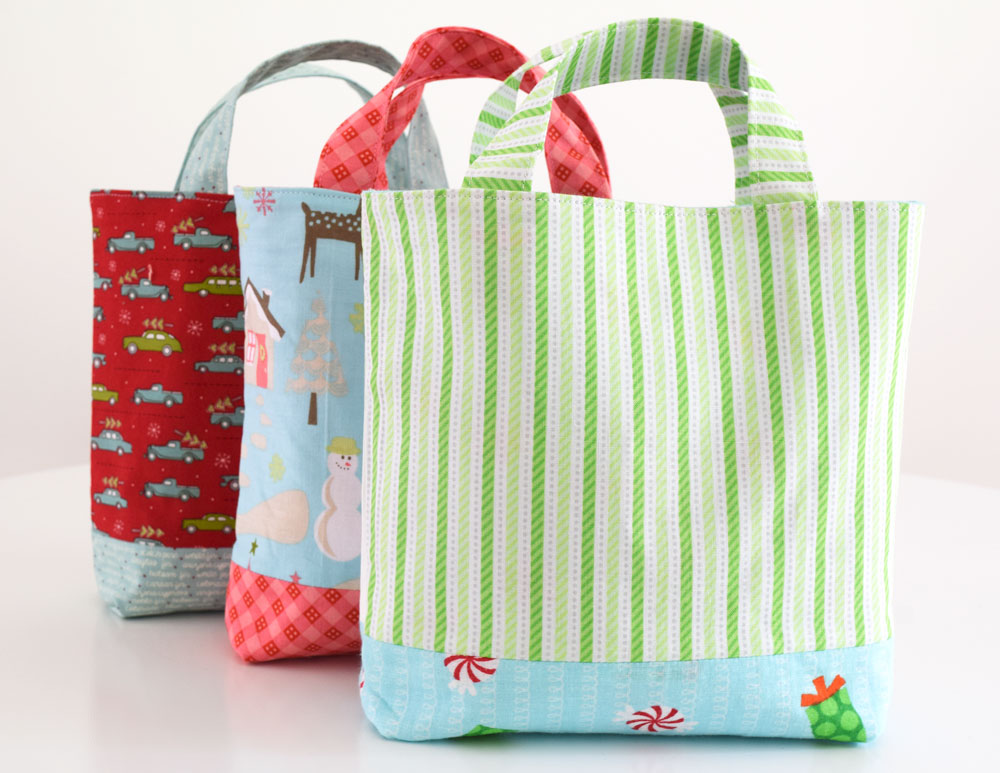 What do you think?  Ready to do some Christmas sewing and make your own gift bags or some festive placements or… maybe a whole quilt?     If you do don't forget to use the hashtags #uglysweaterblock and #kidgiddy on Instagram.   Each time you post a picture of a sweater, you will be automatically entered for a chance to win the prize of the week or the grand present at the end. The more pictures you post, the more chances you have of winning!    Head over to Kerry's blog post to check out the prizes on offer and even more details.
Have a great week!