How did I miss this?!?!    Some time ago I answered a call Fat Quarterly Magazine put out to make a paper pieced pattern using WalkAbout by Beth Studley.    I was super excited about being able to try out a block I'd designed previously in a paper pieced format so put my hand up straight away and then, somehow I missed Fat Quarterly releasing the Paper Pieced edition where it appeared.    Crazy!   So here it is now, better late than never, Australia! the quilt.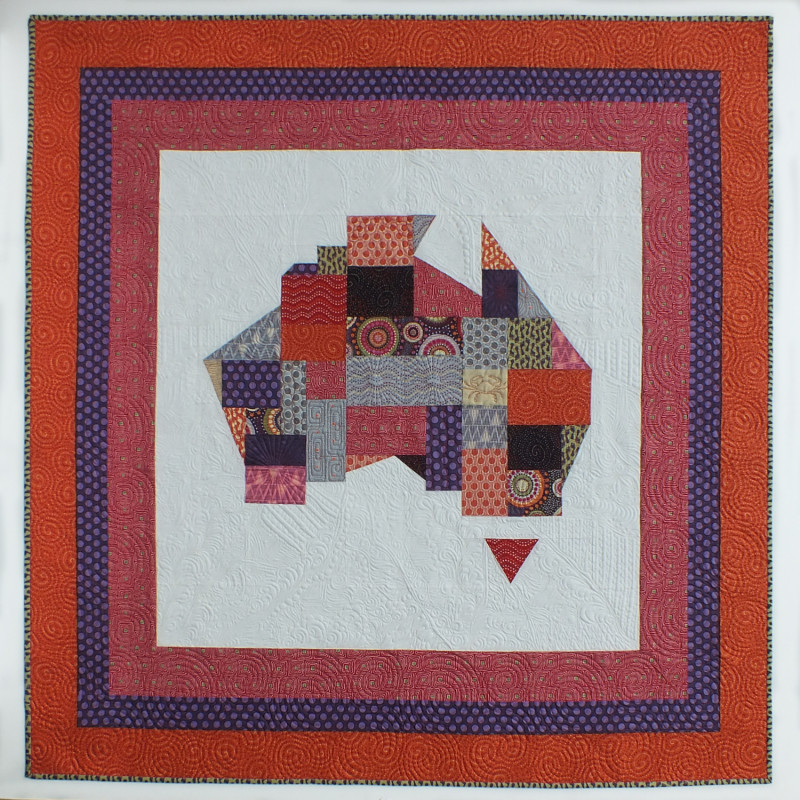 The colour palette isn't something I would normally choose but the indigenous inspired prints are pretty fabulous for a map of Australia right?   My favourite print is the little footprints in orange, they really are quite sweet.
I asked Jane Davidson (aka QuiltJane) to quilt Australia! for me.   Jane did the most amazing job of quilting it, her work is absolutely beautiful and I'm so grateful for the time and thought that she put into custom quilting this for me.    Her gorgeous work made this little quilt come to life and then some!   When it first came home we'd all just stand around and stare at it in awe, and we still do.
This little crab Jane quilted into the design always makes me smile.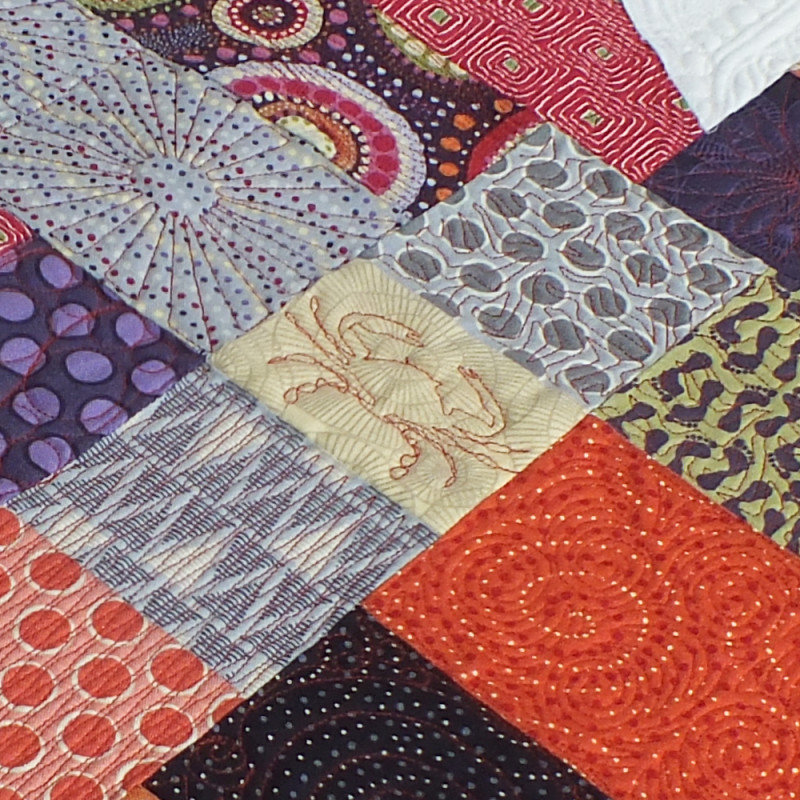 The Australia! quilt paper pieced pattern is available from Fat Quarterly by clicking here.   The finished quilt measures 46.5″ square so is great for a wall hanging or even as a little throw rug.
And just for you guys a little insider tip.  You can use the paper piecing templates from Fat Quarterly without enlarging them to make a smaller sized panel Australia!   My friend Cat & I used the smaller version to make the tote bags we took to QuiltCon.     Cat's is truly gorgeous and I just love it.   She is the master of fussy cutting and her Australia! block looks so so great.  Actually it's my favourite!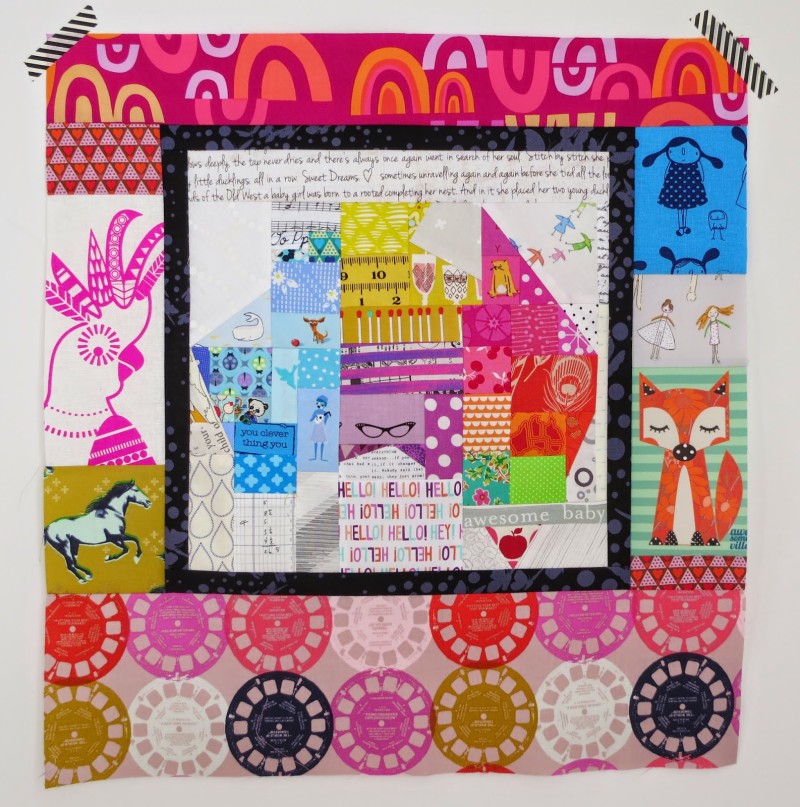 Mine's a little more sedate boring, I blame it on the fact that I needed to make two in a really short space of time so grabbed a charm pack of solids I had in my stash to make them both.  Cat & Vee's Priscella panel  was on the opposite side of both bags and the shirts, also designed by Cat & Vee, were QuiltCon apparel for us Aussies.
I will be much more organised next time I submit a quilt to a magazine, I hope you like it even though its a bit late being shown here.   If you make something using the Australia! pattern please tag me on social media or send an email through, I would absolutely love to see it.
Until next time,