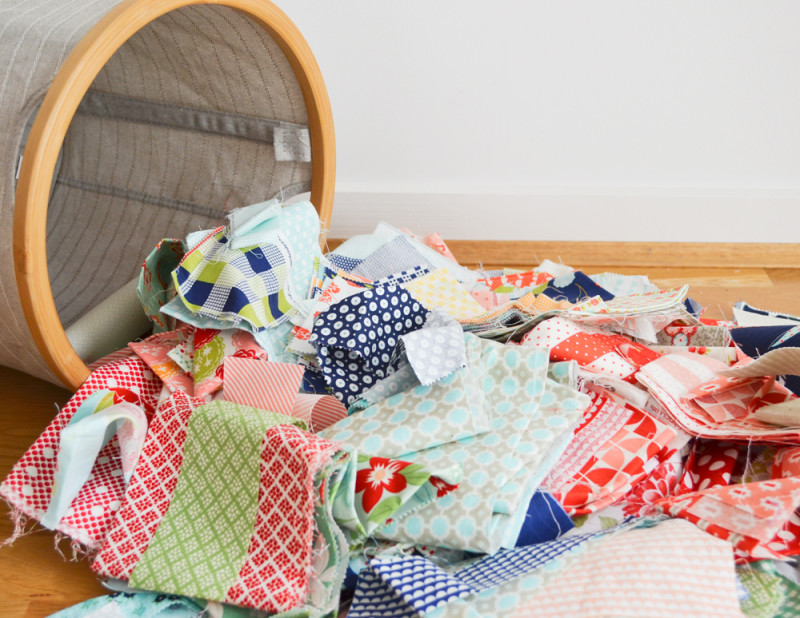 I'm scrap-cited and channelling my inner Meghan Trainor with a little bit of All About That Bass Bin! That's a bin to store my fabric scraps (just in case you were wondering -:))
I know, I know!  It seems like every time you turn around someone is talking about scraps.    How do you store them?  Should you colour code them?  Do they need to be cut in different sizes?   The list goes on….and on… and on.    So I hope you can bear with me for just a little bit because I have a new scrap storage system and I'm super happy with it!
I've never had much space to store fabric and sewing equipment, at the moment I'm a one cupboard kind of girl but that's about to change.  We are doing some minor renovations around here so that I can have a dedicated sewing room.   It's super exciting and seriously hard work to stop myself from buying too many 'things' for the new sewing room until we get the flooring replaced.    The one indulgence I've allowed myself is these two bins that I'll be using for my fabric scraps.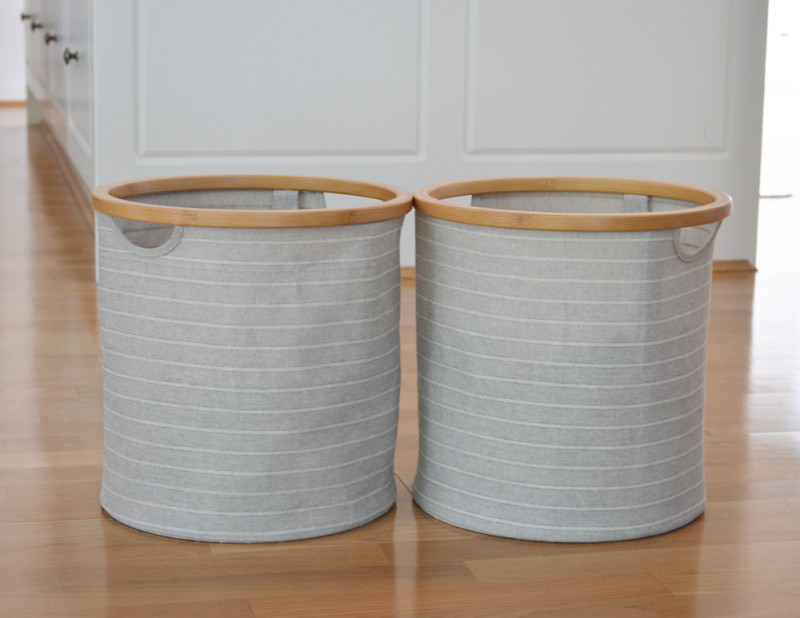 Over the years I have tried a number of different systems for fabric scraps.   They've all worked for a while but I've never been truly happy with any of them.   Just recently I was sitting on the floor surrounded by scrap fabric and containers when it hit me.   My fabric scrap system needs to be:-
easy to add to;
stress free – i.e. no colour coding or cutting;
within reach so I can actually use the fabric; and
not look like a dog threw up in the corner!
I realised that I had never actually stood and stared lovingly at the carefully curated colour collections I have organised into cute coordinating containers.  Nor have I ever delicately lifted each piece of fabric in the containers so as not to mess it up while I'm trying to find what I need.   I dump everything on the floor and have a lovely time finding the perfect pieces for the project I'm working on.   And then… I have had to put it all back.   Aaggghhh!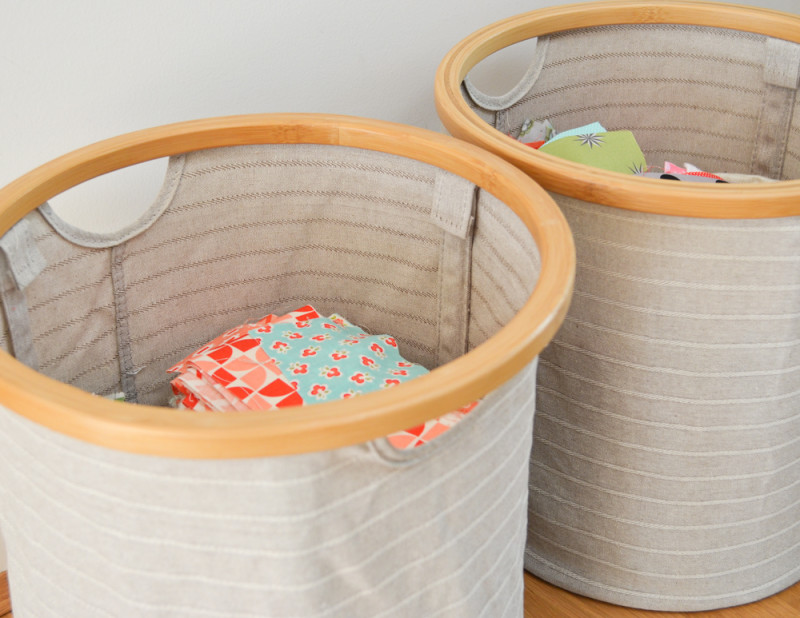 Not any more though.   I found these bins in the laundry section of a department store.  They're smaller than a standard laundry bin at around 12″ high with a 11″ diameter.   Since they are made from fabric I figure they will also allow the scraps to breath which is fantastic.    They match the decor in my house perfectly and, they hold a huge amount of fabric scraps.    I am a bit partial to Bonnie & Camille fabrics so I've separated those scraps into their own bin.     Everything else can go in the other one and both can sit beside my cutting table  so that the leftover fabric can go straight into the bins as I cut out new projects.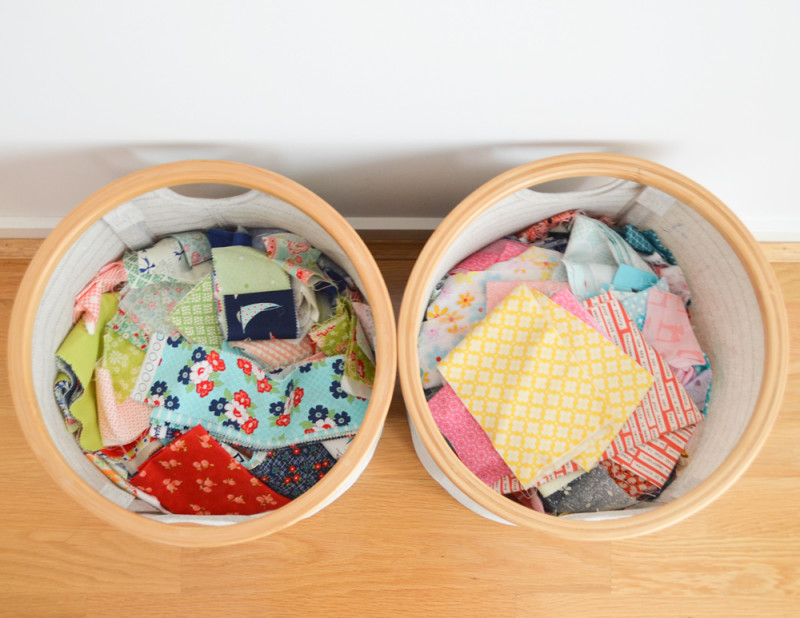 I already have a scrap project in mind and am looking forward to spending a bit of time sitting on the floor choosing the fabrics I'm going to need.   I'm also looking forward to not having a massive cleanup to do when I'm done since I can just pop everything back in the bins ready for next time!   Perfect don't you think?
Until next time…    It's all 'bout that bass bin, 'bout that bin, no treble trouble!