There sure are a few blog tours happening at the moment!  I hope that you're enjoying all the eye candy and feeling inspired to create beautiful things with all the new fabrics hitting quilt shops at the moment.   Today I'm sharing a few of the things I've made with the Acreage fabric range from new Moda designer Shannon Gillman Orr.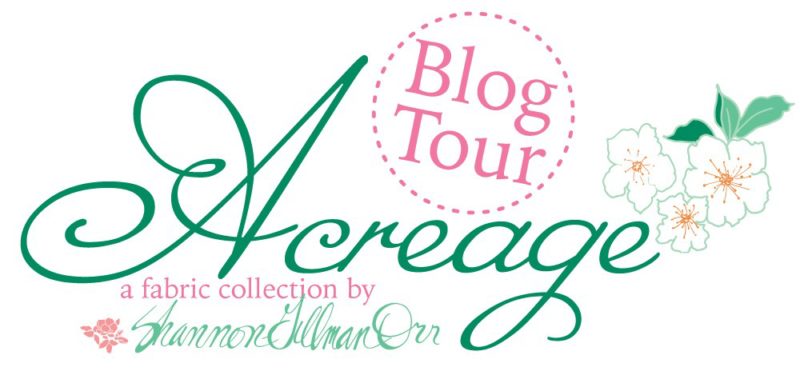 I was lucky enough to work with Shannon's Acreage collection before Spring Quilt Market.    I fell in love with this gorgeous fabric range as soon as I saw it and couldn't wait for it to arrive so that I could chop it up and sew it back together again!  My Spring quilt was hanging in Shannon's booth at Quilt Market.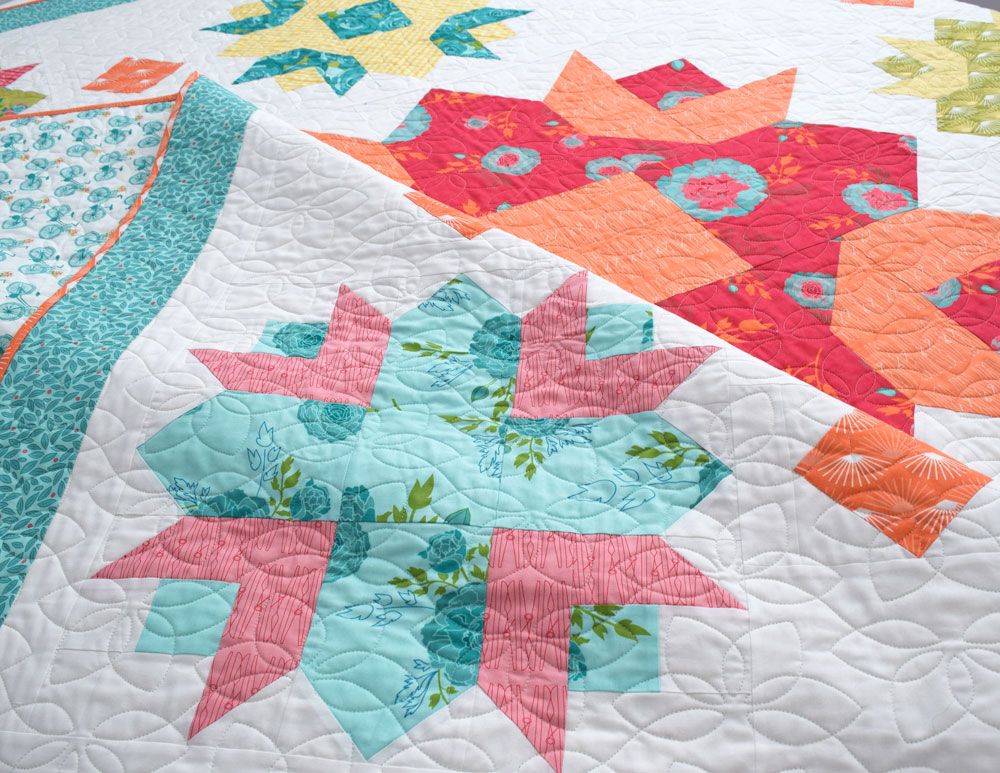 I loved making this quilt which was inspired by traditional medallion quilts.    If you'd like to make your own version of the Spring quilt you can grab a copy of the pattern from my online store by clicking here.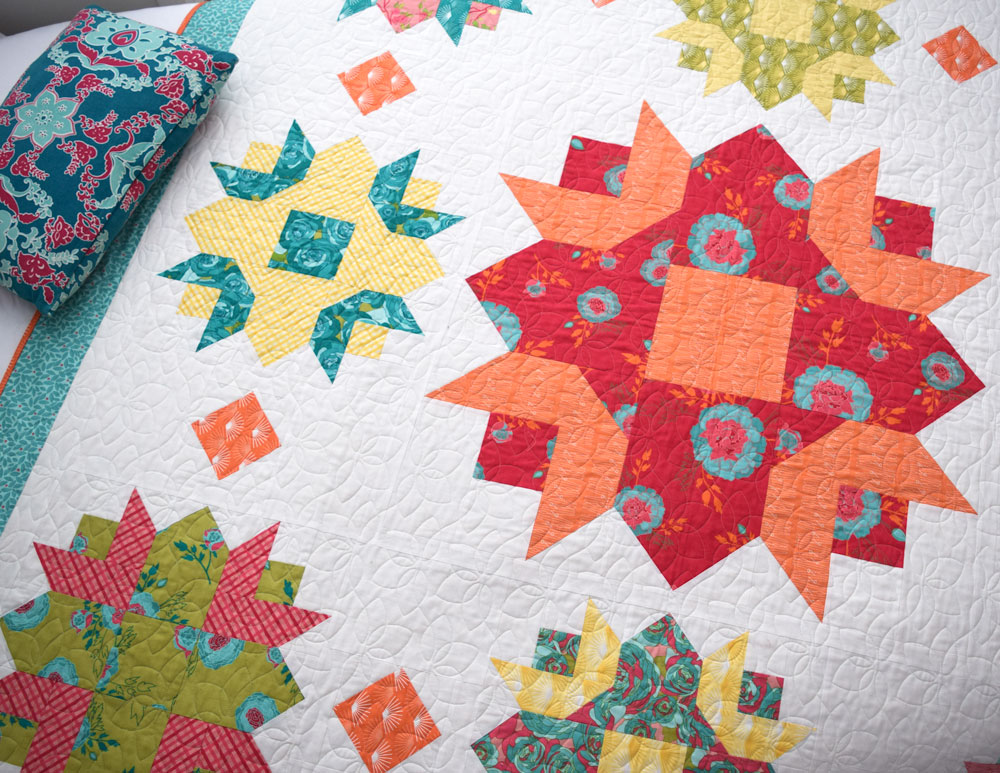 When Shannon asked me if I'd like to be involved in her blog tour I may have done a little  woohoo!   It's such a great fabric collection and a blog tour meant that I'd just have to find time to sew with it again.   Tough life I know 🙂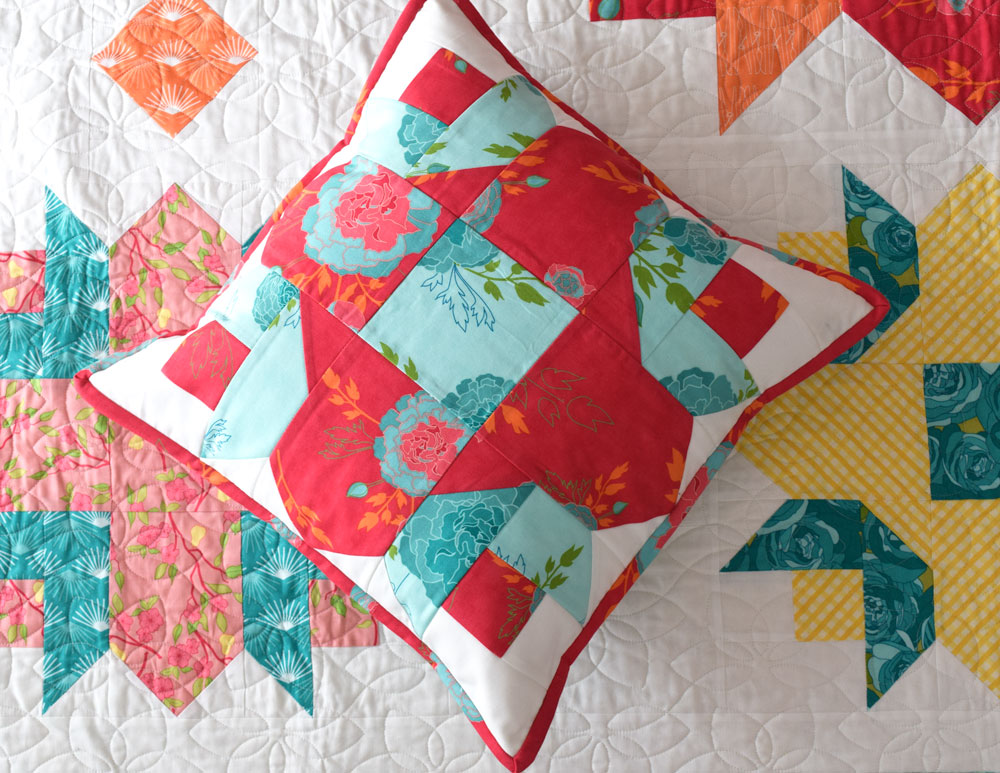 This throw pillow was made using one of the quilt blocks from the Spring quilt pattern.   The patchwork front panel is backed with lightweight interfacing to protect the seams and give it a little stability and the back has a neat little lapped zipper like the one in my Pillow Back Tutorial.     It was a lovely quick project to make and I truly thought I was done….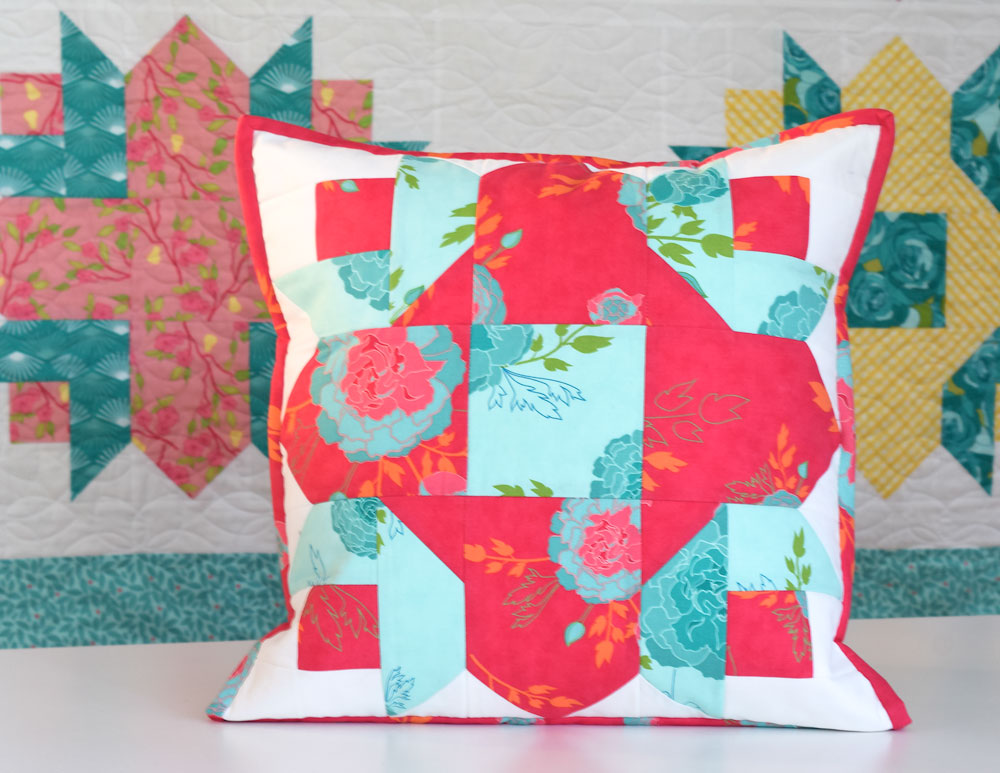 But then… those adorable bicycles kept staring at me from my cutting table and I decided I really needed to make something with that particular print.   These little zipper pouches are pretty darn cute if you ask me!   They're quite small at 4″ x 5″ finished but they were quick to make and will make a great little party favour for my daughters birthday party next week.   I love a good bonus project don't you?!?!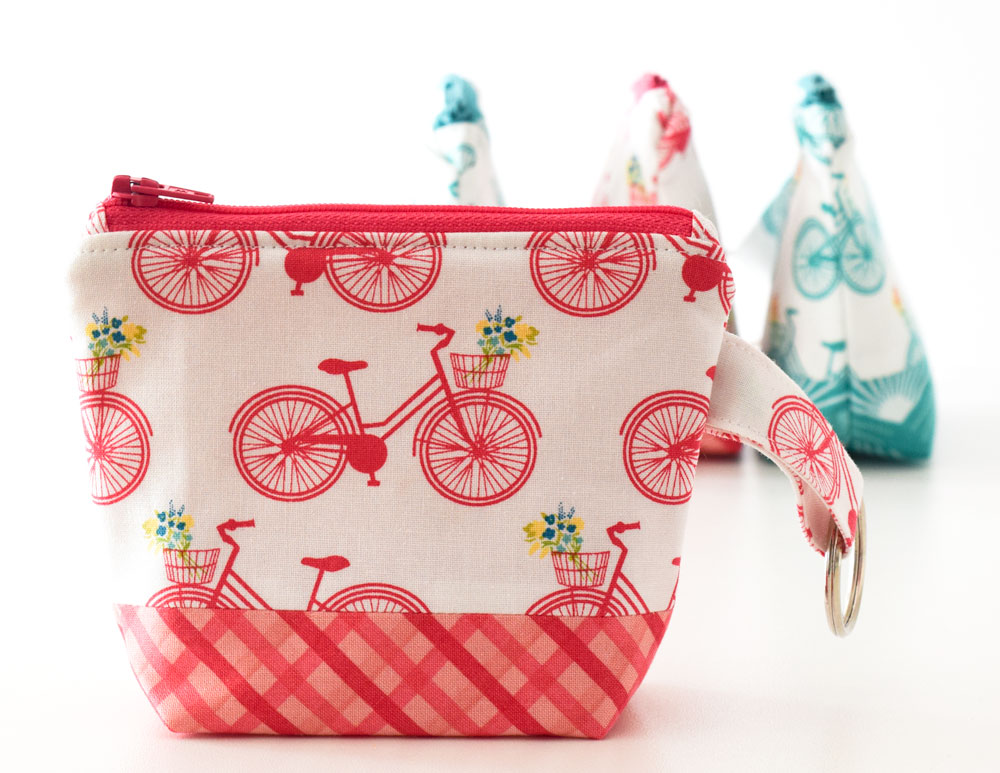 I'd planned to pop up a photo tutorial on how I make zipper pouches but… bad weather and terrible light mean that didn't happen.   Stay tuned though because I'll get some drawings done up and post a tutorial you can download as a PDF in the next week or so 🙂
Don't forget to stop by the other bloggers joining in with Shannon's Acreage Blog Tour!
Happy quilting,