Today I'm taking a trip to the Playground to share a project I've made for the Playground Showcase.   Playground is Amy Sinibaldi's latest line for Art Gallery Fabrics and it's delightfully sweet.  If you don't already love it I know you're going to!
If this is your first visit to my little corner of cyberspace… hello, its lovely to see you here 🙂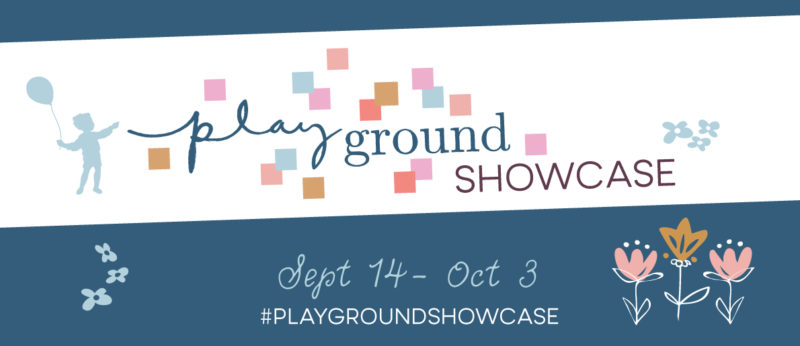 I love the fun small scale prints Amy designed for the Playground collection.  They're a perfect mix and the colours make my heart beat a little faster each time I look at them.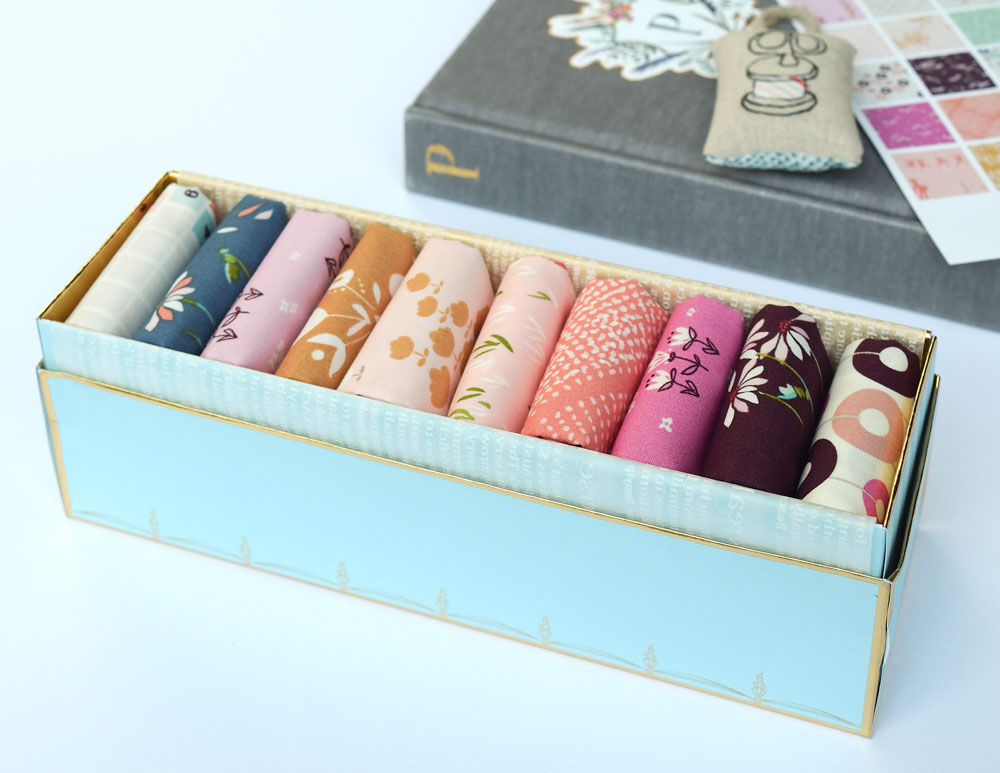 With so many beautiful prints I had a hard time deciding what to make but after quite a bit of deliberation I thought it would be fun to try out a scrappy version of my Raspberry Royal pattern.   Here's the baby sized version drawn up (before I started making changes).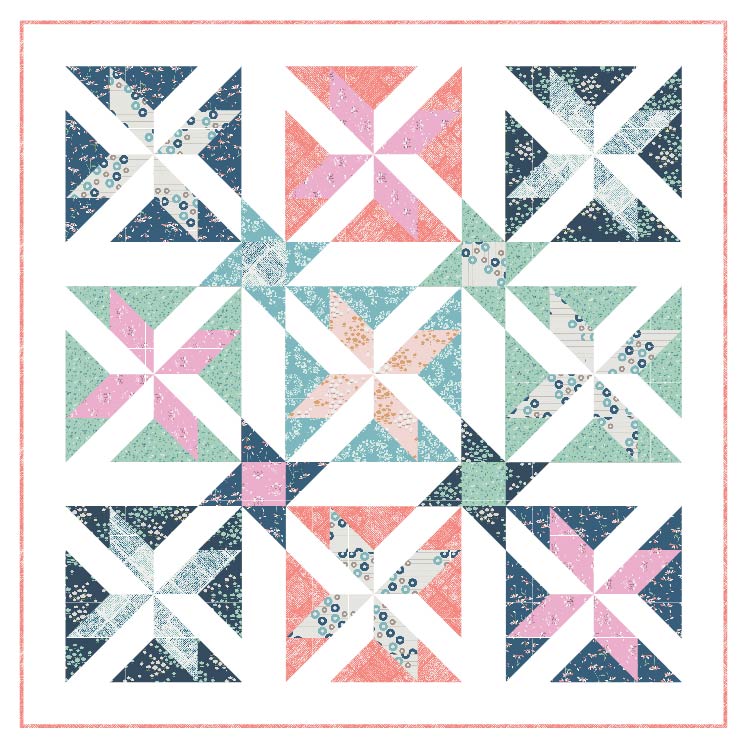 It was definitely my intention to make the quilt exactly as shown in the drawing but, when the blocks were laying out on my very unposh design floor I thought I'd try something a little different and skip the sashing.     Verdict: Super happy with how it turned out!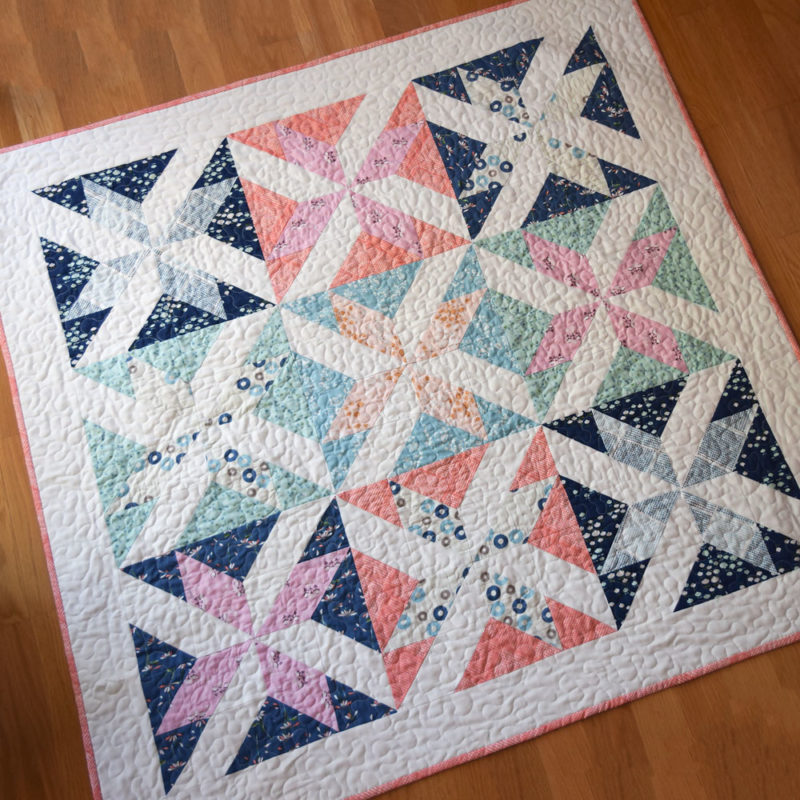 I quilted this one myself on my home machine with a simple all over meander which I think helps to give it that crinkly look I love on scrappy quilts.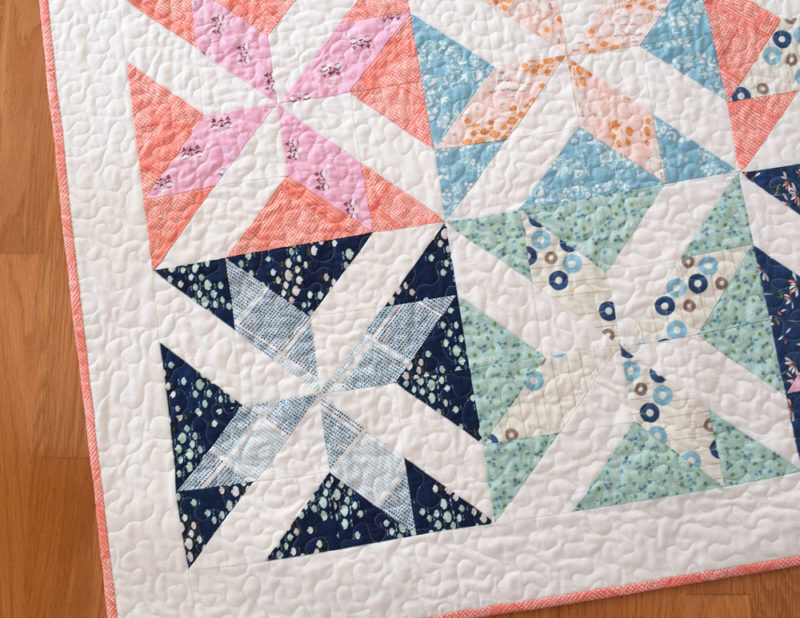 If you'd like to make your own version of the Raspberry Royal quilt you can grab a copy by clicking here.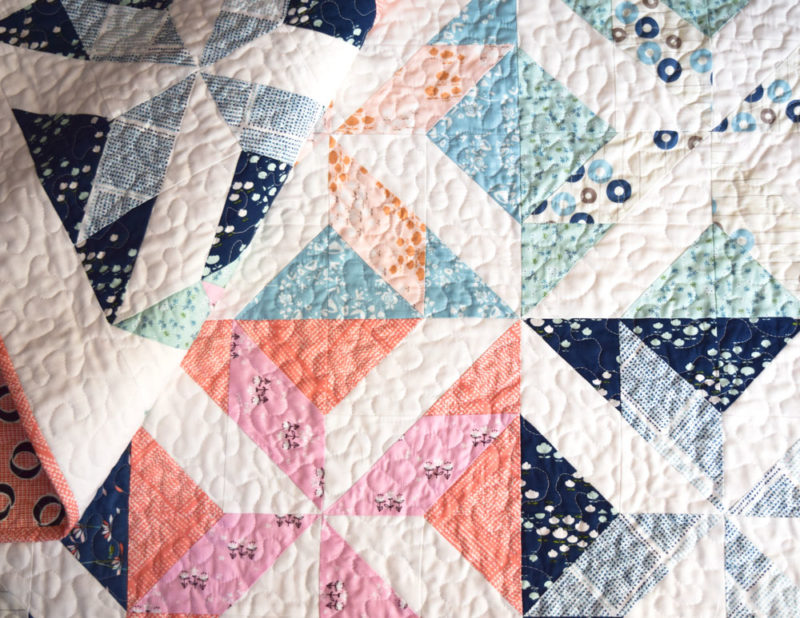 Playground fabric is in stores everywhere right now and there is inspiration galore happening as part of the Playground Showcase.   Check out the links below to see what everyone else is making!
SEPT    14: Katie Skoog ~ thesimplelifecompany.com/blog
15: Michelle Curtis ~ chellesquilts.com
16: Peta Peace ~ shequiltsalot.com
17: Minki Kim ~ minkikim.com
19: Jemima Flendt ~ tiedwitharibbon.com
20: Tara J Curtis ~ tjaye.com
21: Alexis Wright ~ mysweetsunshinestudio.com
22: Melissa LeRay ~ ohhowsweet.com
23: Ali Brorsen ~ becauseofbrennaclothing.com
24: Angie Wilson ~ gnomeangel.com
26: Rachel McCormack ~ woodenspoonquilts.blogspot.com
27: Stacy Olson ~ stacyolsondesign.com
28: Shannon Fraser ~ shannonfraserdesigns.ca
29: Cristi Cooper ~ whimsyquilts.blogspot.com
30: Guiseppe Ribaudo ~ instagram.com/Giucy_Giuce
OCT     1: Kristyne Czepuryk ~ prettybyhand.com
3: Amy Sinibaldi ~ nanaCompany.typepad.com
And just in case that wasn't enough…. You can also click here to take a look at the beautiful Lookbook Art Gallery Fabrics have put together.   You might recognise one of the projects in it (hint hint!).
Enjoy the weekend,