Have you ever participated in a swap?   I've done a couple and they have all been so much fun.   I've 'met' some amazing and truly awesome people and have received some beautiful things.    If you haven't given one a go yet I recommend keeping your eye out for one, they're great fun!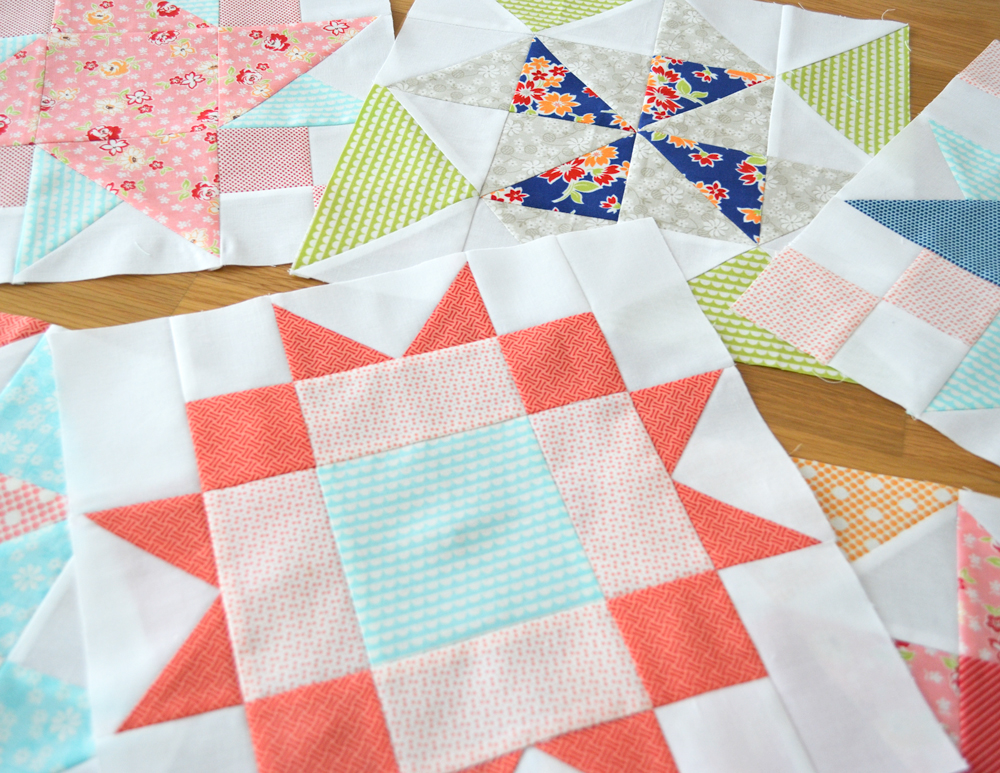 The most recent swap I've been involved with was organised by the lovely Samantha from Aqua Paisley Studio and this quilt is the result of that swap… a Bonnie & Camille delight with blocks made from my friends here and in the USA.
All I had to do was add the sashing, borders and make one block which was very quick and easy to do once all of the blocks had arrived.  Easy right?   Well you'd expect so but it still managed to take me a few month to get it done!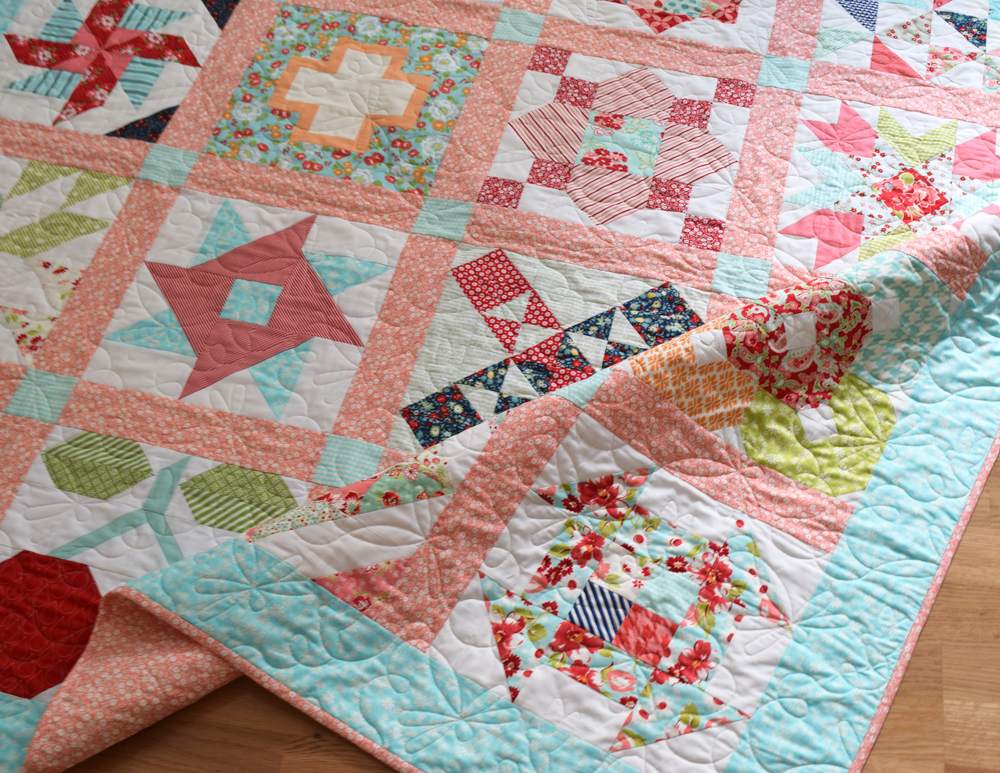 The adorable dragon fly quilting was done by Darlenne at Patches Indooroopilly, just perfect for this quilt don't you think!
One of the things I loved about this swap was the organised 'extra's'.   Each of us sent a parcel of extra surprises to just one other participant in the beehive.   I'm sure everyone in our hive felt like they hit the jackpot when their surprise package arrived but I felt like I'd one the lottery.   I love them all and I love that I get to use them everyday!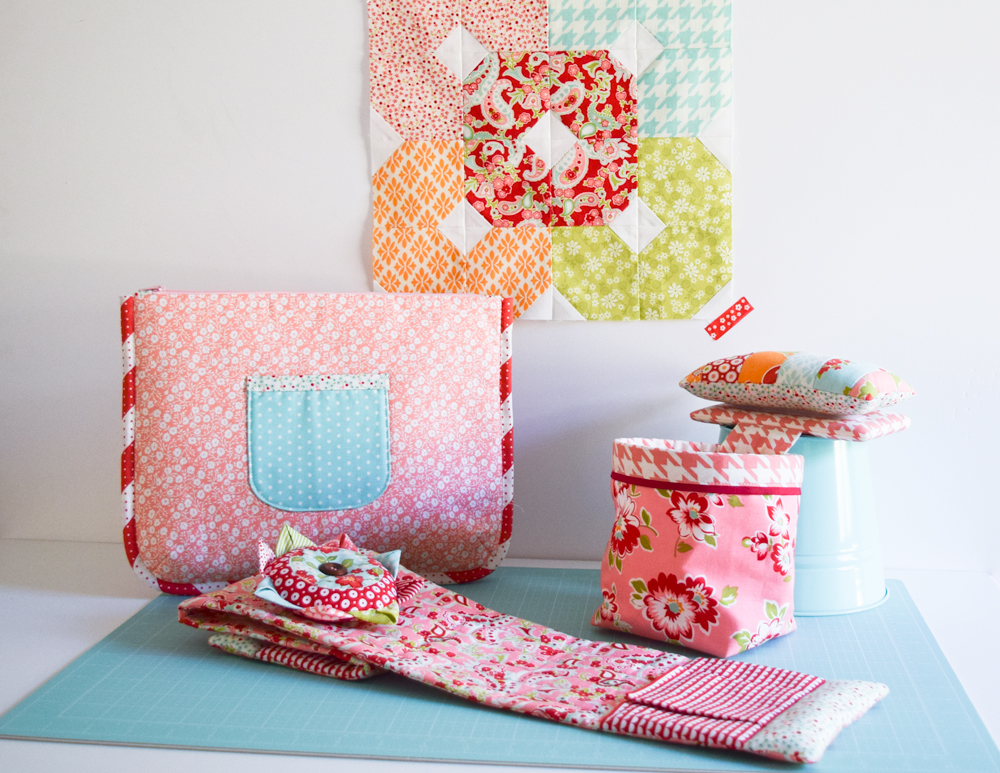 It's so nice to have a quilt made by my friends in our house.   It's a beautiful reminder of just how lovely the people in this quilting community are and I'll always treasure it.
Have a great week,