Being so busy before Christmas I forgot all about sharing some projects I had been lucky enough to contribute to Love Patchwork & Quilting and Homespun magazines over the last couple of months.   So today, it's a triple whammy!
Back in October Love Patchwork & Quilting featured my Arrow Points quilt and a matching mini quilt.   Made with prints from the Foxglove collection by Angela Hoey for Cloud9 Fabrics it is a simple one block pattern that can be made from half yards (or fat quarters for a scrappier look).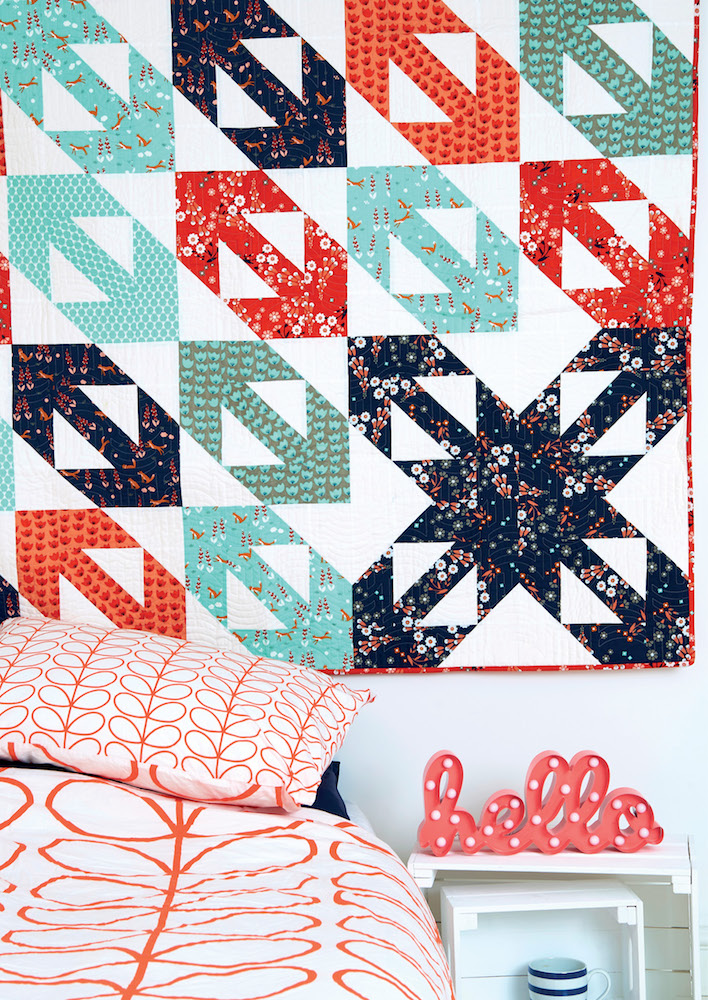 You can grab a copy of issue 40 via s Apple Newstand, Zinio or Google Play if you'd like to make your own.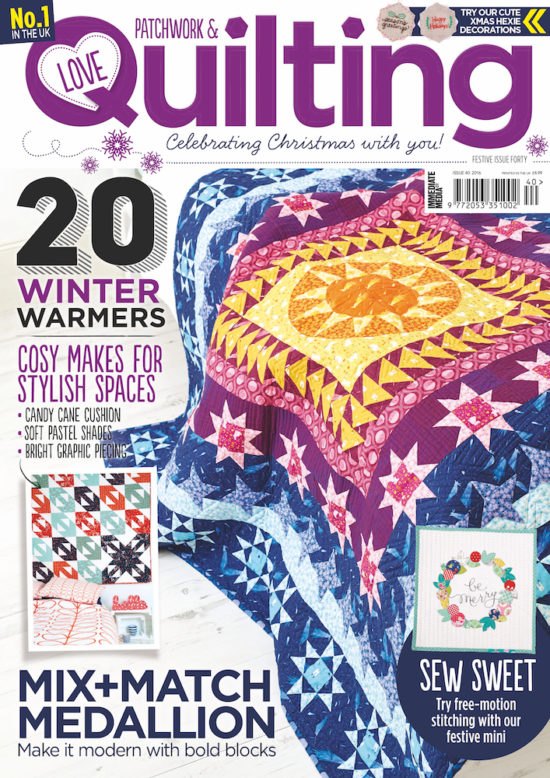 December was a blur for everyone right?!?   That's good, because it sure is for me every year!   So I hope you can forgive me for only just now sharing this decidedly Christmassy project.    Good news though… if you love Christmas in July you're already off to a headstart!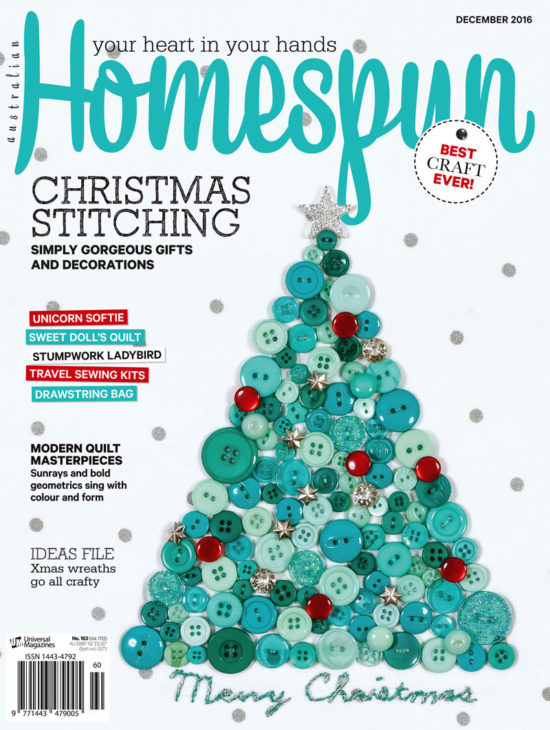 Every now and again I like to do something completely by hand and, since I don't EPP, button shapes like this little cushion are the perfect solution.   It might look fiddly but this project really came together very quickly and was a pleasure to make.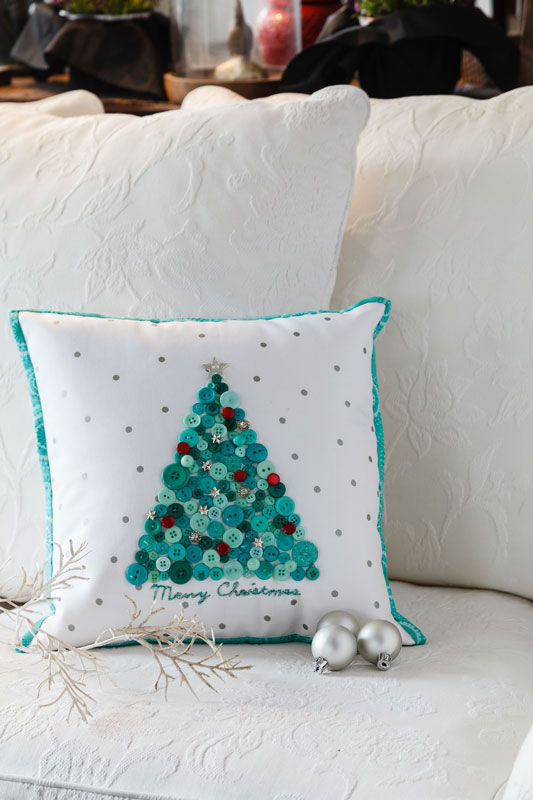 Homespun Magazine has just launched a new venture called Cosy Project that you may have heard about.   It's a digital pattern service that will feature projects from Homespun.   The site is still having new projects added to it regularly so keep an eye out for this little cushion project if you'd like to make one yourself.
If you're a fan of Love Patchwork & Quilting keep an eye out for the January issue.   It should be in available in newstands near you now and, as usual, its packed with great projects from a whole heap of talented designers.  For the January issue Love Patchwork put together this Indie Designer Handbook featuring Keera Job, Emily Dennis and yours truly.
There are heaps of tips, tricks and advice contained in the cover book as well as three awesome quilt patterns.    Mine is the Starry Eyed quilt with the navy background.  I had so much fun digging through my fabric stash to find the 'perfect' tone on tone prints for it and am just so happy with how it turned out.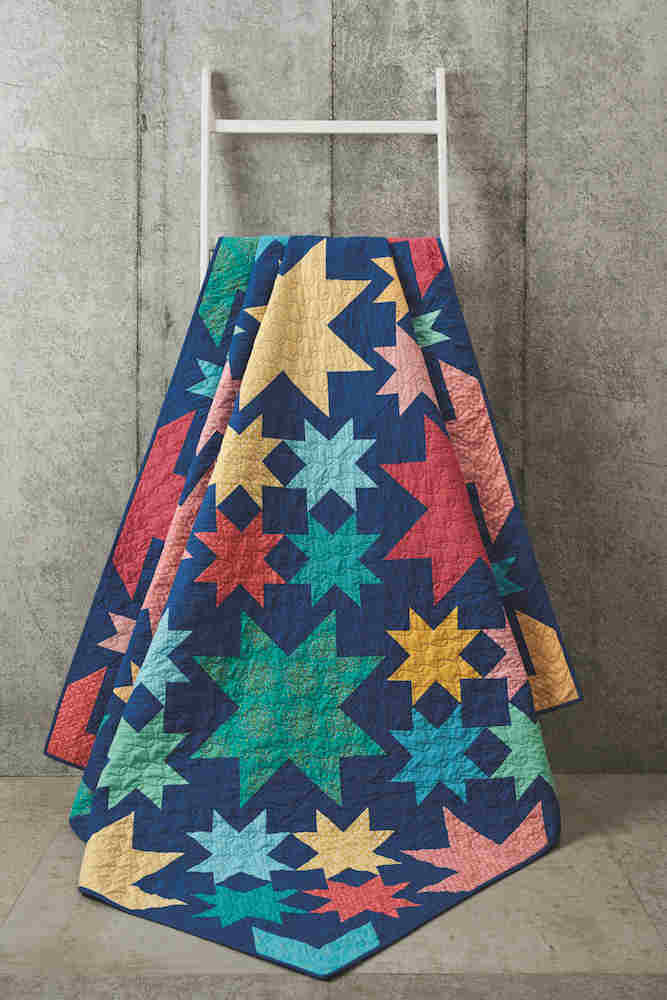 It arrived home a few weeks ago and I'm happy to report that it's being put to good use on the couch most nights since then.   I miss the quilts when they take a little holiday around the world so it's always nice to see them return home!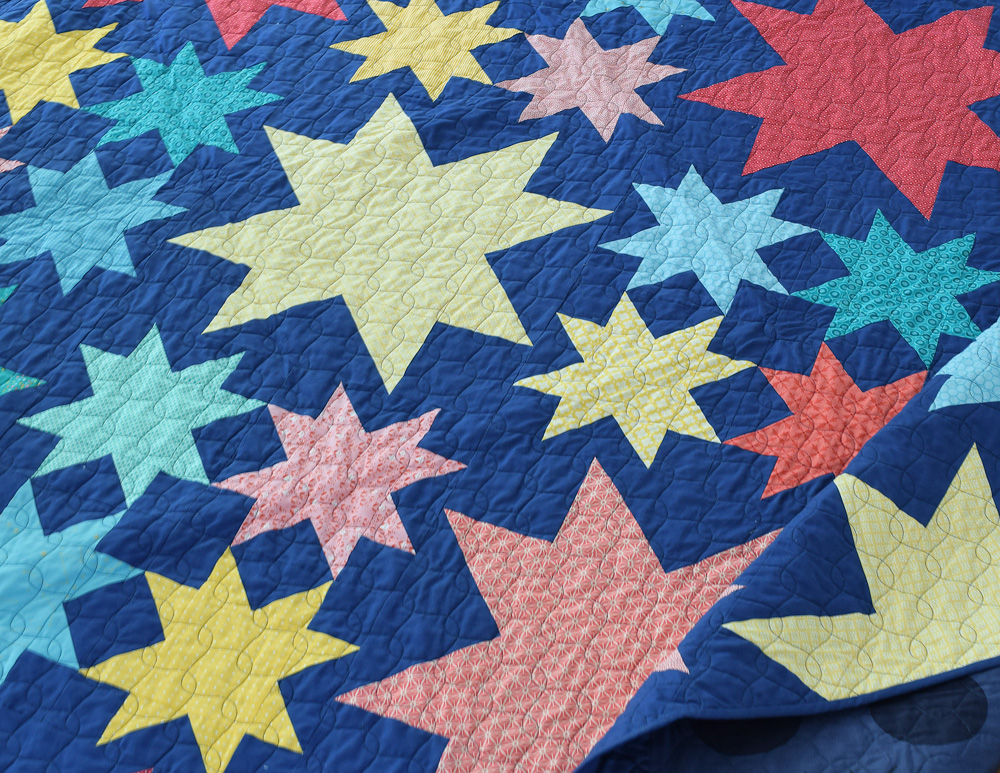 You should still be able to find a copy of Issue 43 at newsstands near you but just in case… you can follow also download a copy from Apple Newstand, Google Play and Zinio.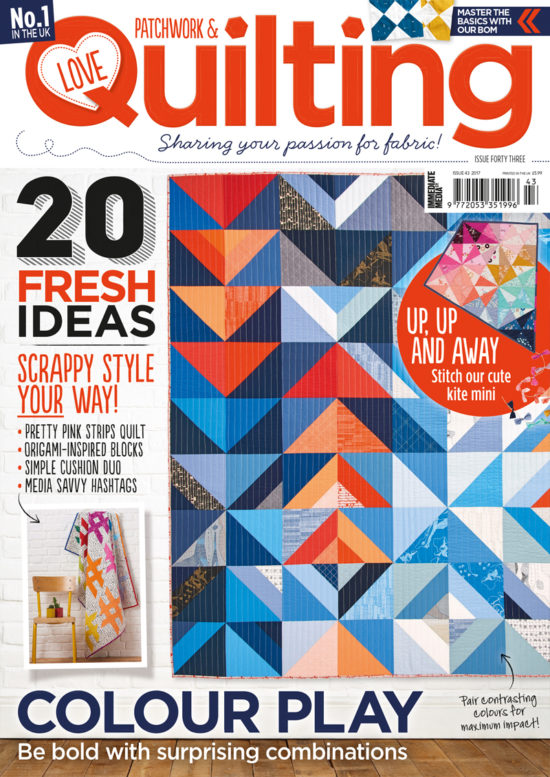 Phew!  There's a lot to look at there!   I hope you like one (or all!) of them.  If you make your own please don't forget to send me a picture or tag me on social media so I don't miss it.
Have a great weekend!